Fly-In Fishing Trip Experience: What to Expect
Would you like to contact to check availability or learn more?
Fill out the info below and someone from will get back to you.
Email Sent
For many anglers, once they do a fly-in trip they will never go back to a drive-in camp. For others, they can't wait to go back. It all depends on what is important to you and your fishing friends. No matter what trip you are planning, be sure to do your homework - check out our introduction to drive-in fishing camps, narrow down your list of options (try the Canada Fishing Trip Finder), and contact the potential lodges with questions, for referrals, and anything else you need to feel comfortable before booking your trip.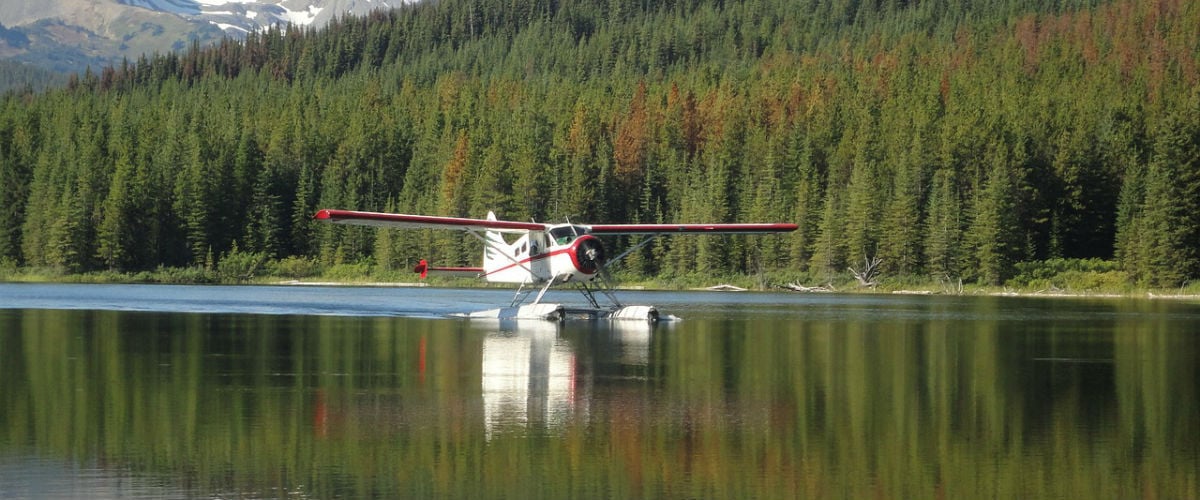 The Fishing
The fishing at fly-in camps is often the best "consistent" fishing that most anglers will ever experience. Day in and day out the fishing at a fly-in camp ranges from good to great in terms of numbers of fish - and the better fly-in camps include high numbers of trophy size fish (know that camps with the trophy fish will also be most likely at the higher rate range).
You will want to talk with the owners of the fly-in camps and tell them what type of fishing you are interested in (numbers of walleyes or looking for trophy size walleyes and pike); and they can then match you with a lake that offers that type of fishery. Asking for references is a must when talking with a new (to you) camp operator, which can help confirm that you find the outfitter and lake right for you and your friends to meet your expectations.
Experience and Equipment
One of the major benefits with fishing at a fly-in camp is the total solitude and privacy. You should have outstanding fishing along with miles and miles of bush surrounding your camp. This is a true "adventure" that most folks never encounter in their lifetime, while others seek this out on an annual basis. It is not only the excellent fishing that is offered with fly-in camps, but the experience you have knowing that you and your friends have the entire lake to yourselves after arriving in a bush plane (most all camps have only one cabin/location per lake).
Along with the solitude, there is the experience of using "back in the day" basic fishing boats that have bench seats and an 8 or 9.9 outboard motor. This is fishing like your grandfather or dad did when they would fish in Canada, and it's certainly a different pace than running up a lake in a modern Lund or Ranger rig.
With any type of wilderness adventure, some areas of caution should be considered with fly-in trips. Care must be taken with your food products and trash to not bring in bears. Also, you will be very remote if an injury or serious illness occurs. However, many fly-in camps now offer a satellite radio to call for an emergency flight out for medical care. Depending on the time of day and the weather, an emergency flight may be hours or days away; and the costs for an emergency flight will be very expensive.
Meals / Chowtime
While most fly-in camps let you bring in your own food, there are weight restrictions per person for fly-in camps. This can be challenging to plan, however, good meals can be prepared at camp with care given to bringing in powdered drinks/food and just the basics. Many fly-in camps also offer to fly-in cases of beer or pop separately prior to your trip at little or no added expense, so be sure to talk with your outfitter to see if they offer this service.
Lodging
Many of the fly-in camps have generators for your basic electric needs (C-Pap machines, charging batteries, cabin lighting, etc) and some have indoor plumbing while others have out-houses and a separate shower house. Cabins for a fly-in trip are mostly basic with cooking areas that have propane stoves and refrigerators. Sleeping areas will be simple rooms with bunk beds for your sleeping bags. Some cabins have a screened in porch area, while others are simply the indoor common areas and rooms for sleeping. Most fly-in camps are basic compared to a drive-in location. However, if you are looking for nice amenities then you can opt to fly into a high-end lodge but will pay accordingly.
Cost
Base costs for fly-in camps often start around $900 to $1,200 per person for a 6 - 7 day trip...but keep in mind that your fly-in and fly-out days may not include too much fishing depending on what time you fly in or out. Obviously, the costs go up for the locations that offer more amenities or are a further flight from base camp. The "world-class" camps which have charter jets that fly you to their lodge offer package pricing from around $3,500 for a short week (3 or 4 days) to over $5,000+ for a full week at their lodge. This includes excellent food and personal service, as well as daily guides (with gourmet shore lunches).
Check out the overview of the Drive-In Fishing Trip experience or, if the fly-in experience sounds good to you, use the Canada Fishing Trip Finder to narrow down the options!
Recent Articles