Aikens Lake Wilderness Lodge
Would you like to contact to check availability or learn more?
Fill out the info below and someone from will get back to you.
Email Sent
Aikens Lake Wilderness Lodge
254 Reviews
-
TripAdvisor® Traveler Rating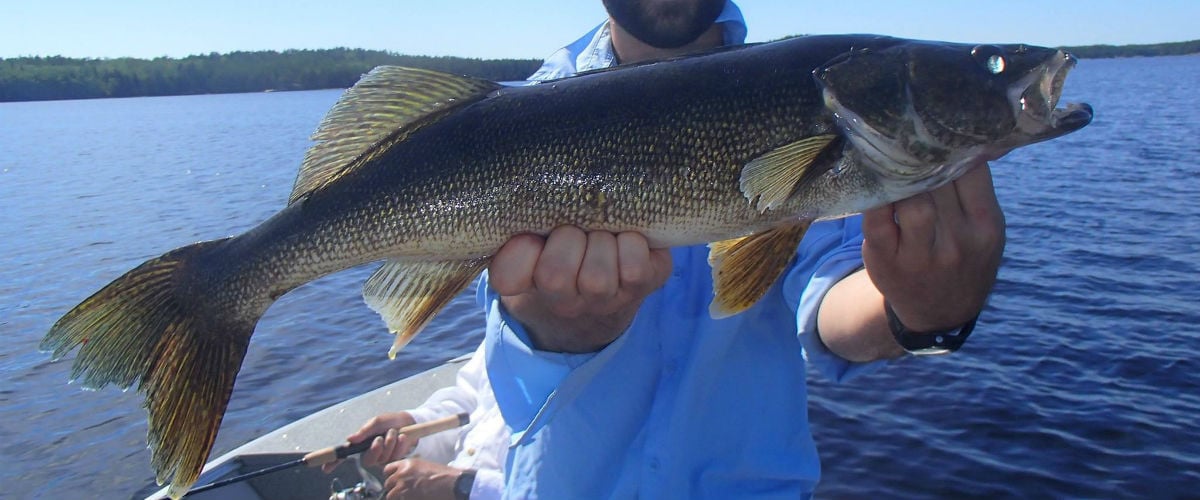 Select closest city to view driving distance:
Approximate Cost:

6 - 7 Days:

$4,000 to $5,000 Per Person

4 - 5 Days:

$3,000 to $4,000 Per Person

2 - 3 Days:

$2,000 to $3,000 Per Person

Access:

Fly In Camp
The Aikens Lake Wilderness Lodge sits on a sandy beach on the shores of beautiful Aikens Lake along the inlet where the Gammon River empties into Lake Aikens. This is a lodge located in the Atikaki Wilderness Provincial Park — a Manitoba gem. The lodge holds the Cabela's World's Foremost Destination Badge too. This is no ordinary place. It has served Vice Presidents of the US, big name sports stars, and all in a humble but attentive atmosphere. People come for the fishing and in that they discover the love of this pristine wilderness setting.
Lodging with the Aikens Lake Wilderness Lodge
This is a lodge where you are taken care of in a first-class location. Housing consists of luxe accommodations in two-person suites, Chalets, or in a private mini-lodge that sits just across the lake. They also offer out cabins on Lost Lake. Guests choose the level of service that they want when they book their stay. Expect modern units with outstanding amenities.

Fishing with Aikens Lake Wilderness Lodge
Aikens Lake is 295 feet deep in its deepest part. It is a dynamic lake with many fishing habitats from which fishermen can choose to fish. This is a catch-and-release lake so the Trophy fish are plentiful. The record for Trophy Walleye is 33.5 inches. Trophy Walleye are not the only big fish here. Lake Trout, and Northern Pike are big too.

Guests fish from 16- or 18-foot Lund Alaskan Guide boats with 60 HP motors boats seat three with padded seats and two pedestal swivel seats for fishing. Guides also prepare shore lunch for your group and that is something people love.

Fishing here is outstanding. The lake offers a varied set of habitats that change as the season ages. Guides make a big difference here because they understand how the fish move during the season. For example, in the late spring and early summer, the fish are near shore seeking the warmer waters and better food supply. When summer is getting hotter, many species of fish, especially the Lake Trout and Walleye, head for deeper waters. With nearly 300 foot depths, that is a lot of vertical water in which to target trophy fish. Guides know and that makes a difference to you.
Featured Video of Aikens Lake Wilderness Lodge
---
Popular Alaska Fishing Destinations
TripAdvisor® Traveler Rating
TripAdvisor® Traveler Reviews
You may also be interested in