Would you like to contact to check availability or learn more?
Fill out the info below and someone from will get back to you.
Email Sent
Anishinabi Lodge
2 Reviews
-
TripAdvisor® Traveler Rating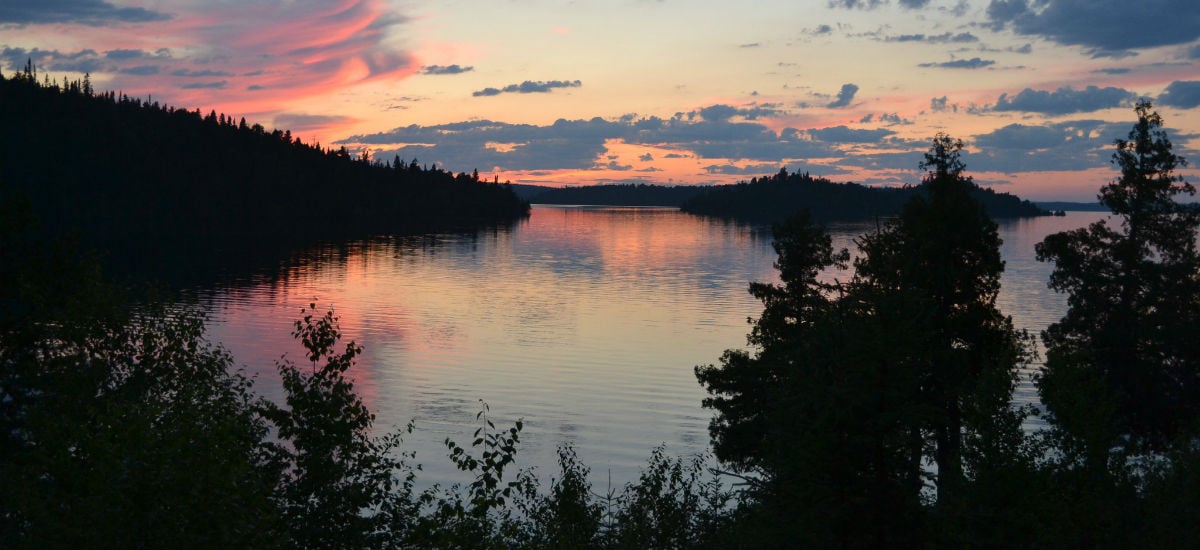 Select closest city to view driving distance:
Approximate Cost:

6 - 7 Days:

$1,000 to $1,500 Per Person

4 - 5 Days:

$750 to $1,000 Per Person

2 - 3 Days:

$750 to $1,000 Per Person

Access:

Drive In Camp

Fly In Camp
Anishinabi Lodge sits on the shores of Anishinabi Lake, which is nestled between Vermilion Bay to the North and Ear Falls to the West. This is a fly-in lodge, or a drive-in lodge that offers outstanding fishing and lakefront cottages as well as fly-in outpost camps on Anishinabi Lake.

The cottages offer full housekeeping facilities with a full kitchen, pots, pans, dishes, and cutlery. Heat is via a wood burning stove. Outdoors is a BBQ, fire pit, and picnic tables. Beds are a mixture of bunk beds and regular queen-sized beds. The Cabins sleep 7-12 people depending on which cabin you choose.

The Main Lodge has TV, Wi-Fi and Satellite phone.
Fishing with the Anishinabi Lodge
Guests fish via 16 foot Lund Boats with swivel seats, electric start motors. Guests are expected to bring their own landing net, Life Jacket, and depth finder. The lodge also hosts boats on nearby lakes for fly-in options.

Expect to target Lake Trout, Northern Pike, Walleye, Smallmouth Bass and Perch. In the winter, this is an excellent spot for ice fishing. Additional backcountry lakes include; Zizania Lake for fly-out fishing, Isabelle Lake, Cat Lake, Howard Lake aka Duck Lake, Lakes #1, #2, and #3, Burden Lake, Trapper Shack, Gahuna Lake, and Halverson Lake. There are plenty of fishing options here, and each lake offers something different.

Anishinabi Lake is huge. It has 8,400 acres of water and reaches 290 feet in depth. The average depth is 103 feet. There are 43 miles of shoreline plus islands. The lake is home to Lake Trout, Northern Pike, Perch, Whitefish, and Burbot. Burbot are a freshwater cod that is fished for using a stranded line. The Burbot feeds at night, so you leave a line in the water and check it in the morning. They are also great fish for ice fishing.
Where to Fish
Cat Lake only hold Northern Pike, so if you want to target those fish, head to Cat Lake. Many of the other lakes also hold Northern Pike.

Lake #1, #2, and #3 have the trophy sized Walleye and Northern Pike.

Trapper Shack offers 22-inch Walleye that you can fish for near the shore. There are no Northern Pike here, so the fish are fat and friendly.

Halverson Lake has Smallmouth Bass with the small ones around 20 inches. This is a lake that is also home to monster Northern Pike that grow in the 40 plus inch range.

This a lodge that offers plenty of fishing opportunities for fishermen. If you have a favourite species, they have a lake that is prime for fishing your target fish. The lodge is a drive-in or fly-in option and is not difficult to reach by road.
Featured Video of Anishinabi Lodge
---
Popular Alaska Fishing Destinations
TripAdvisor® Traveler Rating
TripAdvisor® Traveler Reviews
Spring 2013 trip was great! 5 stars
Reviewed By
Dean H
on February 12, 2014
I fished at this lake, and stayed at the lodge last year. It was my first experience in Canada, and not my last. I am returning in late spring of 2014, and cannot wait. David, and the...
Best fishing and great service!
Reviewed By
Fisher4Life
on May 24, 2010
I had a great experience with a group of family at the Anishinabi Lodge. David and Duncan are there to greet you and help you with all of your needs. We enjoyed the fishing and each night talking...

1 Helpful Vote
You may also be interested in