Would you like to contact to check availability or learn more?
Fill out the info below and someone from will get back to you.
Email Sent
Arctic Lodges
60 Reviews
-
TripAdvisor® Traveler Rating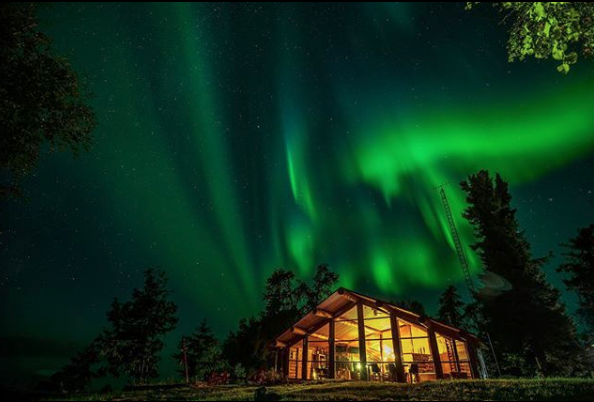 Select closest city to view driving distance:
Approximate Cost:

6 - 7 Days:

$5,000+ Per Person

4 - 5 Days:

$4,000 to $5,000 Per Person

Access:

Fly In Camp
Arctic Lodges is easy to access by taking one of their direct charters from Winnipeg International Airport, or from Calgary. Such service makes this a top-notch fishing location for anyone who want to experience the remarkable and remote fishing that Saskatchewan has to offer. Guests of the lodge have access to big Northern Pike, Big, fat Lake Trout, Walleye, and Arctic Grayling. This is a catch and release lake meaning that your opportunities to land Trophy Fish is amazing.
Lodging with Arctic Lodges
Arctic Lodges offers full-service and plenty of top amenities. The main lodge offers a vaulted ceiling great room with plenty of comfortable seating, a pool table, poker tables, Wi-Fi, and satellite TV. There is a full-service tackle shop too and this is where you find the dining room. The cabins are rustic in appearance modernized to offer washrooms and wood burning stoves. This is one of the original lodges in the area and they maintain the remote lifestyle here pretty well while offering an increasing number of modern amenities. Expect a little bit of both worlds.
Fishing with Arctic Lodges
There are a couple of amazing things here. First, you get to target big Northern Pike, Big Lake Trout, Sly Arctic Grayling, and Walleye. The second is that your guides are native Cree and have grown up on Reindeer Lake. You will find no finer guides for this region than the Woodland Cree. Expect top notch guiding and ample opportunities to battle big fish.


Northern Pike: Expect to battle fish in the 45 plus inch range. It is possible to battle fish in the 50-inch range. Big Pike requires a heavy rod that is at least 7 feet and preferably in longer. If you are a fly fisherman, opt for the 9-10 weight rods. All Pike have a mouth full of teeth so consider Pike-Grade Steel Leaders.


Lake Trout can be shallow in late spring and 65 feet deep in Mid August. They have a very sensitive touch for water temperature and finding them requires that you know the lake. This is one of the reasons the Cree guides are so important. They will put you on top of big Lake Trout so you can battle the big one. The common Lake Trout here are in the 5-10 pound range, but the biggest caught was 73 pounds.

Arctic Grayling are good on a light spin caster of a light weight fly rod. For Walleye, trolling along the points works well.

Overall, expect to find big fish and plenty of them.

Featured Video of Arctic Lodges
---
Popular Alaska Fishing Destinations
TripAdvisor® Traveler Rating
TripAdvisor® Traveler Reviews
You may also be interested in