Would you like to contact to check availability or learn more?
Fill out the info below and someone from will get back to you.
Email Sent
Big Bear Camp
23 Reviews
-
TripAdvisor® Traveler Rating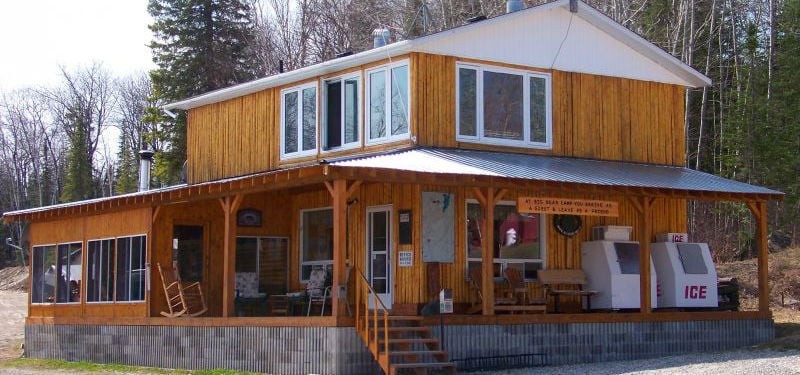 Select closest city to view driving distance:
Approximate Cost:

6 - 7 Days:

$250 to $500 Per Person

Access:

Drive In Camp
The camp is located minutes off Highway 101 (Southwest of Timmins in the Boreal Forest) on the northern tip of 22-mile long Horwood Lake. In case you're wondering, that's a pretty big lake. In fact, most fishing camps located in the interior of Ontario are situated on lakes no more than 5-10 miles long. This obviously means more fishing opportunities and thankfully Horwood Lake also has great weed beds, rocky shores, and sand coves…all great in their own way for targeting Northern Pike, Walleye, Jumbo Perch, and Whitefish. Big Bear Camp also offers hunting for Black Bear and Moose, and though not hunted you can hear or see the occasional wolf at the camp as well.
Accommodations and Amenities
Cabins vary in size in order to accommodate as few as 2 or as many as 9 guests. Pricing is by the week and is measured "per guest". Amenities include electricity; full kitchen, appliances, and cookware as well as full washrooms and bed linens provided. Personal towels are not supplied. Each cabin includes a wood stove, screened in porch and bbq as well. No pets are allowed at Big Bear Camp. Boats are available for rent as is docking for your own vessel at a small fee. Bait and licenses are not included but are offered at the camp's bait shop.
---
Popular Alaska Fishing Destinations
TripAdvisor® Traveler Rating
TripAdvisor® Traveler Reviews
Super Awesome Fishing Place.
Reviewed By
emmery n
on August 27, 2023
The long drive from Niagara was well worth it. It's nice to dodge the Toronto crowd that tends to fishing pressure the lakes down in heavy cottage country. Cabins are clean and well equipped with...
Never again, there are so many better and friendlier places to go.
Reviewed By
fishrboy
on August 22, 2020
We were a group of 6 guys looking forward to our fishing trip to lake Horwood. Upon arrival we asked for a map of the lake, thinking this would come with the boat rental. NO, that is an extra 10.00...

4 Helpful Votes
Big Bear Camp Top Notch Facility
Reviewed By
golfhiggins5
on September 23, 2019
ilBig Bear Camp is a top notch facility for the fisherman. Great Boat Launch docking facility and plenty of room to park and maneuver which is perfect if you are bringing your own boat. The screened...

1 Helpful Vote
You may also be interested in