Would you like to contact to check availability or learn more?
Fill out the info below and someone from will get back to you.
Email Sent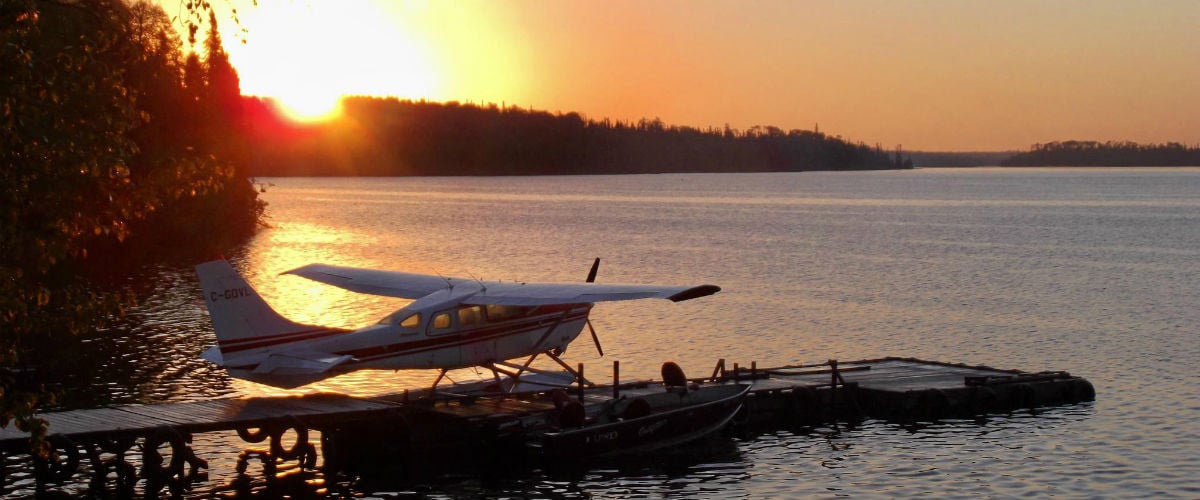 Select closest city to view driving distance:
Approximate Cost:

6 - 7 Days:

$1,000 to $1,500 Per Person

4 - 5 Days:

$1,000 to $1,500 Per Person

2 - 3 Days:

$1,000 to $1,500 Per Person

Access:

Fly In Camp
The Birch Lake Lodge sits along the shores of beautiful Birch Lake and offers outstanding world-class fishing for big Walleye, Northern Pike, and Lake Trout. This is a catch-and-release lake so for anglers that means big fish and lots of them. In addition to the good fishing, there is outstanding lodging too. The lodge is accessible by float plane only and guests fly our of Ear Falls via Kabeelo Airways, which is a smooth 6 hour drive from International Falls, MN.
Lodging with Birch Lake Lodge
All of the cabins at Birch Lake Lodge feature 24 hour electricity, three piece bathrooms, hot and cold water for bathing and cooking, big full kitchens, separate living and dining spaces, towels, fridge with freezer, coffee maker, and a wood stove for heat.

The lodge also offers a dining room and serves breakfast lunch and dinner. Fishermen can opt for a shore lunch also. There is Wi-Fi available and Satellite TV. When not fishing the local area is prime for hiking, canoeing, and swimming. There is a wood-fired sauna on-site, and the sunsets here are remarkable
Fishing with Birch Lake Lodge
The lake is a conservation lake which means that limits on what you can keep are in effect. The lake is also highly guarded and as such guests cannot bring in live bait from outside sources. Simply order your preferred bait before you arrive and the lodge will make sure that it is available. The lodge does not sell fishing licenses, so make sure to obtain one before you arrive to fish. If you plan to keep fish, then you may take Walleye under 18 inches and Northern Pike under 27.5 inches. For Lake Trout, the first one you catch has no size limit but the second must be under 22 inches. Because of the differences between Walleye, Lake Trout, and Northern Pike, the lodge suggests two or three rods. The first should be a light-medium action rod for Walleye and Lake Trout with 6-10 pound line. The second should be a medium-medium or medium-heavy rod for Northern Pike with 14-17 pound line. If you opt for a third rod, make it a medium in the 7 foot range with 14-20 pound line. Lake Trout can surprise you and be monsters.

Overall, expect a beautiful setting, outstanding fishing, and trophy fish to battle.
---
Popular Alaska Fishing Destinations
You may also be interested in