Would you like to contact to check availability or learn more?
Fill out the info below and someone from will get back to you.
Email Sent
Blue Haven Lodge
9 Reviews
-
TripAdvisor® Traveler Rating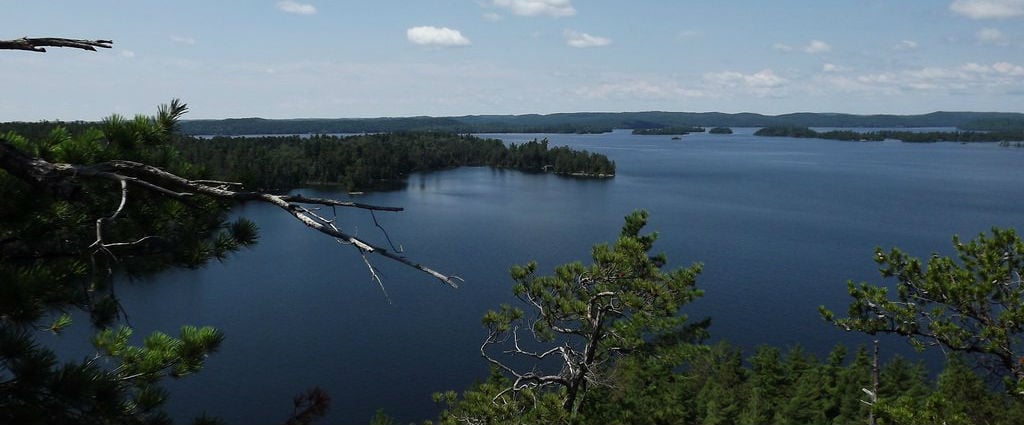 Select closest city to view driving distance:
Approximate Cost:

6 - 7 Days:

$250 to $500 Per Person

4 - 5 Days:

$250 to $500 Per Person

2 - 3 Days:

$100 to $250 Per Person

Access:

Drive In Camp
The Blue Haven Lodge sits along the shores of Lake Temagami on one of the Lake's islands. The lake offers beautiful clear waters and a rugged setting in Northern Ontario. The lodge is about 6.5 hours from Toronto.

Guests are housed in one of the four cottages during the summer and a fifth option for winter. Cottages hold up to eight guests. The cottages are fully equipped with electric heat, three piece bathroom, a fully equipped kitchen, and a separate sitting area with multiple couches, flat-screen TV, and DVD.

For those of you who love ice fishing during the winter, day huts are available on the ice and an Ice Bungalow that keeps you on the ice for 24 hours per day. Bungalows sleep 4-6 people and includes a day hut and outhouse.
Fishing with Blue Haven Lodge
The lodge offers a variety of boats for rent. They range in size from 14'-18' aluminum wide-bodied boats with motor or a 20' pontoon. Boats hold 2-3 fishermen, smaller boats hold two fishermen.

Lake Temagami is a fish-rich haven. Expect to target trophy-sized Lake Trout, Smallmouth Bass, Whitefish, Pickerel (Walleye) and Northern Pike. On the portage lakes, you can also fish for Speckled Trout. Many fishermen come specifically for the Smallmouth Bass fishing, which is enhanced by the natural lake structures. The Walleye fishing here is good too. The real fun though are the monster-sized Northern Pike.

If you bring your own ATV, you can fish most of the hidden lakes with ease. The snowmobile trails make excellent summer passage to some of the most remote fishing holes around. Most lakes have boats and motors available. In winter, snowmobiling is an outstanding activity here too.

The Blue Haven Lodge is open all year long. They offer an outstanding summer season of fishing and when the winter ice forms over the lake, its a wonderful place for ice fishing too.

Featured Video of Blue Haven Lodge
---
Popular Alaska Fishing Destinations
TripAdvisor® Traveler Rating
TripAdvisor® Traveler Reviews
Driftwood - Wasaksina lake trip
Reviewed By
Dorris_Dz
on September 6, 2019
We have targeted Wasaksina lake in Temagami backcountry region. Needed to go through Iceland lake, then 345 m portage to Driftwood lake and motor to Wasaksina lake. Started from Temagami Access rd...
Checking the phone in the morning
Reviewed By
frankbC2553ZK
on September 16, 2018
So we needed to check the weather app. 8 in the morning. I decided to try out my new lure. Chrome deep diver. 2.0 miles an hour in 20 to 30 feet Northeast arm. And we pulled a 27? Walleye. 4 pounds...

2 Helpful Votes
Greaaaaaat
Reviewed By
frankbC2553ZK
on April 9, 2017
It's a little harder to get the big ones. But you can go fishing any where and sooner or later catch one. Bass fight hard. Trout do not. Pike are sweet. Pickeral or Waleye are hard to find but there...

3 Helpful Votes
You may also be interested in