Blyth's Canyon Lake Lodge
Would you like to contact to check availability or learn more?
Fill out the info below and someone from will get back to you.
Email Sent
Blyth's Canyon Lake Lodge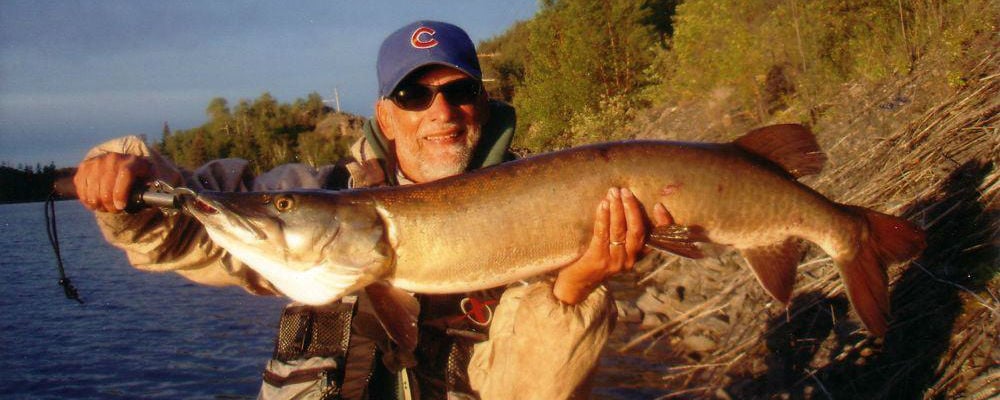 Select closest city to view driving distance:
Approximate Cost:

6 - 7 Days:

$500 to $750 Per Person

Access:

Drive In Camp
Blyth's Canyon Lake Lodge is a paradise. Located in a wilderness area that is just just three miles off Junction 647 and a short 18 mile drive along paved roads from Vermilion Bay. This oasis of beauty and fishing offers guests an amazing vacation. The lodge is a family lodge and offers accommodations for families and groups as well as fishing parties. Kids enjoy swimming, the sandy beach, and wildlife viewing. Expect cabin-style lodging with options for one-three bedroom cabins. Cabins are furnished fully-equipped kitchens, full-size refrigerators, freezers, BBQ grills, and coffee pots. The lodge is powered by hydro-electricity. Expect clean, comfortable cabins with lake views, and a hospitable staff. There is an on-site store for guests convenience.
Fishing on Canyon Lake
The lodge offers boat and motor rentals with your cabin. Boats include swivel seats for comfortable fishing. Expect to find Walleye in the 1-2 pound range with some weighing over ten pounds. The lake is an awesome place Smallmouth Bass fishing. Expect Smallmouth Bass in the 3-4 pound range with lunkers weighing in at 5-6 pounds. For those of you who chase the Muskie, then Canyon Lake is your dream lake. The muskie are here in the 15-20 pound range with trophies approaching 40 pounds. Also present are River Trout, Perch, Cisco, and Whitefish. Late spring is ideal for Smallmouth Bass fishing, and mid-August through September is a fishing haven for larger fish, including Muskies.

Canyon lake stretches for nearly eighteen miles. This long, narrow lake is full of hidden bays, weedy spots, and islands that make fishing here an awesome adventure. The rocky shoreline gives way to weedy beds and as the water depth increases reefs appear. These are ideal structures around which to find fish. Top weights for Muskie can exceed forty pounds — for Smallmouth Bass, five pounds is tops, and for Walleye, 13 pounds is tops. There is an optional catch and release program, which helps to keep the lake stocked with good sized fish.
Hunting with Blyth's Canyon Lodge
Bear hunters enjoy a large population of Black Bears within the local area. The lodge keeps bear hunters to a minimum to ensure good hunting for all of the guests. Baited stands are used and checked daily. For those who love to hunt, the lodge suggests staggering your hunting by including other targets such as Grouse and Duck Hunting. Moose hunting is also available, and the local area is a highly populated area for Moose.

Expect a scenic and wild lodge with comfortable cabins and dedicated staff. Fly-in fishing trips are easily arranged in advanced as the local area offers many remote lakes.
---
Popular Alaska Fishing Destinations
You may also be interested in