Would you like to contact to check availability or learn more?
Fill out the info below and someone from will get back to you.
Email Sent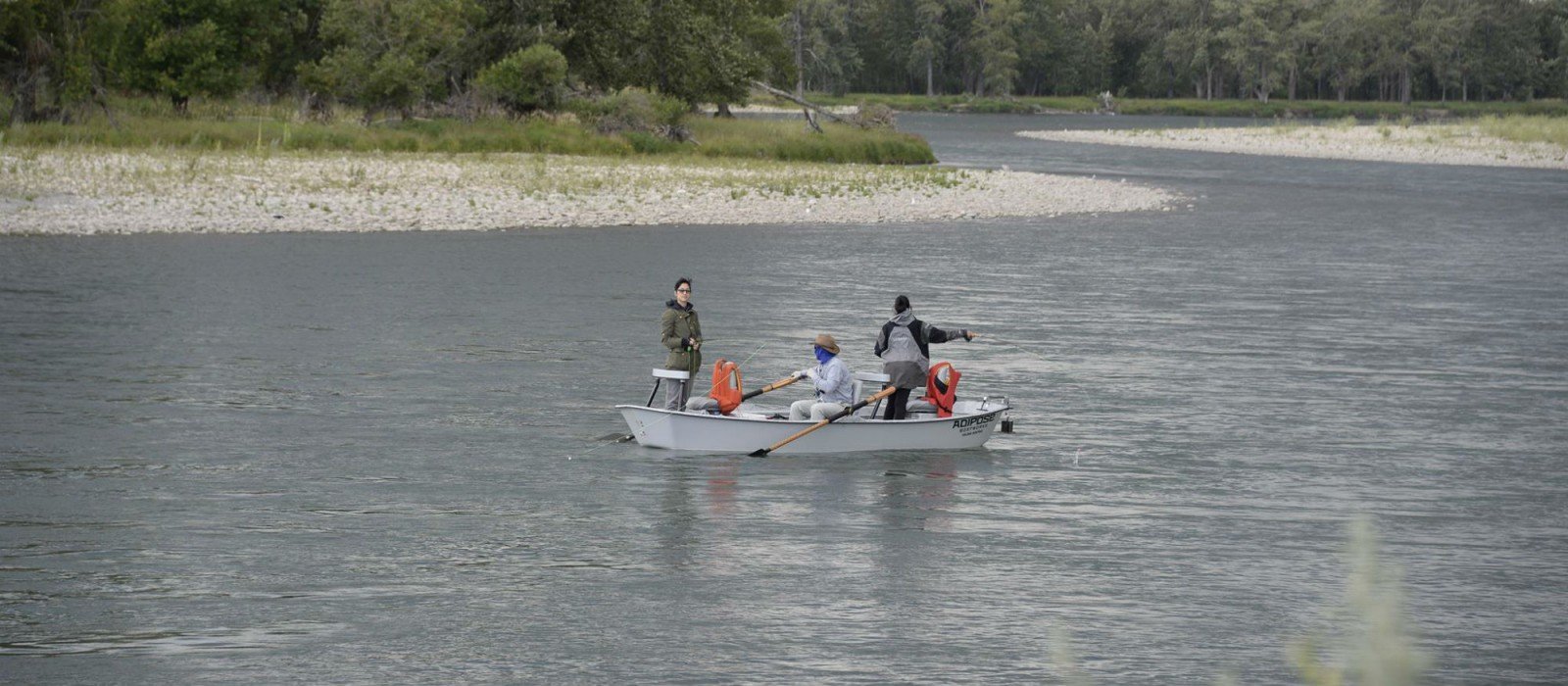 Select closest city to view driving distance:
Approximate Cost:

Full Day:

$500 to $750 Per Person
Bow River Anglers is Berry White a master fisherman and local legend. While the Bow River is world-renown it is not the easiest of rivers to fish. It's a big river and there are lots of fishermen here all guided to that "Secret" spot. There are plenty of great guides on the Bow but few of them rival Berry for his spirit or experience in guiding fishermen to Big Trophy Trout.
Fishing with Bow River Anglers
You can customize your trip without a hassle, but they prefer to float the Bow. Expect professionals, quality boats, great gear and outstanding customer service. They will pick you up at your hotel and they even have preferred relationships with some of the hotels in Calgary. Your day begins with a pickup at the hotel and then a stop at the local fly shop where you can buy a license and any extra gear you might need. You are usually back to your hotel at around 7 PM. Lunch is included as is your world-class guide.
The Bow River
World-famous only begins to describe this beautiful and majestic body of water. The remarkable thing about fishing here goes beyond the river to encompass the entire natural world around this area. From the soil to the fauna it all comes together to create a perfect fishing ecosystem that is not found in other parts of the world.

The Bow River begins as the waters from Bow Lake spill over and cascades down the Eastern Rocky Mountains. Flooded by snowmelt the lake fills and empties and as it does the river takes on new life. Those waters are nutrient-rich waters create remarkable fishing habitat where Trout grow large and prosper.

The Bow River is home to Trophy Rainbow Trout, Trophy Brown Trout, Bull Trout, Brook Trout, Cutthroat Trout, and i the upper reaches Lake Trout and Arctic Grayling. Every one of these species of fish were made for fly fishing. It is that deep relationship with nature that makes fishing here so intense. This is also why a quality guide is so important and Barry and his guides are all quality. Finding the fish is only half of the challenge. It is knowing what to present to them that makes the difference - that is the Bow River Anglers difference.
Featured Video of Bow River Anglers
---
Popular Alaska Fishing Destinations