Would you like to contact to check availability or learn more?
Fill out the info below and someone from will get back to you.
Email Sent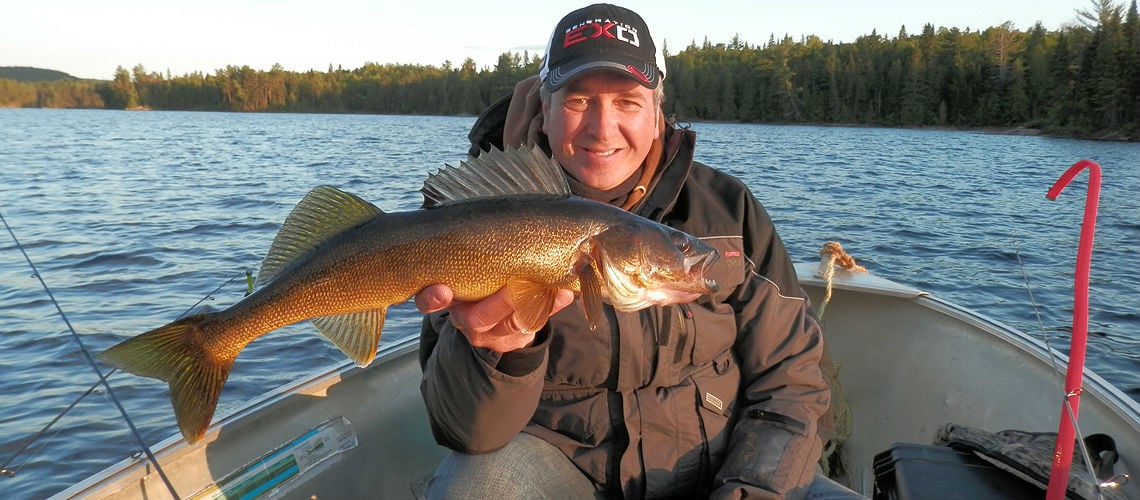 Select closest city to view driving distance:
Approximate Cost:

6 - 7 Days:

$500 to $750 Per Person

4 - 5 Days:

$250 to $500 Per Person

2 - 3 Days:

$100 to $250 Per Person

Access:

Drive In Camp
Bryson Lake Lodge is a Western Quebec lodge that sits north of Pontiac County between the ZEC Dumoine and ZEC Pontiac and almost straight North of Waltham. The lodge is fairly easy to find and you can access it by vehicle by driving along local roads. From Fort Coulonge the trip is about 90 km. From Ottawa, it is about 200 km. The lodge offers an ideal fishing location with 17 lakes and a host of fish species. Those include; Trophy Walleye, big Lake Trout, Northern Pike, and Brook Trout.
Fishing with Bryson Lake Lodge
You can opt to do a self-guided fishing adventure here, but with 17 lakes and a limited amount of time, a guide is a good investment. They offer several options for guided fishing including a single day of guided fishing in a fully-loaded boat or the guide will join you in your own boat. The guide ratio is one guide to two fishermen.

This is home to Trophy Walleye Fishing and you have access to big Northern Pike, Big Lake Trout, and Plenty of Speckled Trout of good size too. The lake, and there are 17 of them, each offer something different. There are lakes here that are full of one species of fish, but not others. If you have a favorite fishing to target, check with the lodge. Again, a guide is a worthwhile investment when you have so many lakes from which to choose.

Overall, expect an outstanding fishing destination with cabins that range from 3-5 stars and a lodge that focuses on providing service to its guests.
The Lodge
The lodge is a large complex with 15 cottages that can house anywhere from 2 people to 14. Each cottage offers propane lighting, fridge, and stove. There is a woodstove for heat and the kitchens offer everything you'd need to cook a meal. There is running water in the cottages but hot showers are centrally located in the lodge's showerhouse. Toilets are outdoors and each cottage has its own outdoor bathroom. There are a few cottages that come with indoor plumbing, toilet, and shower.

Expect basic cottages with porches, nice views, and plenty of room. They are clean, comfortable and everything you need to set up housekeeping during your fishing vacation.
Featured Video of Bryson Lake Lodge
---
Popular Alaska Fishing Destinations
You may also be interested in