Would you like to contact to check availability or learn more?
Fill out the info below and someone from will get back to you.
Email Sent
Camp Grayling
1 Review
-
TripAdvisor® Traveler Rating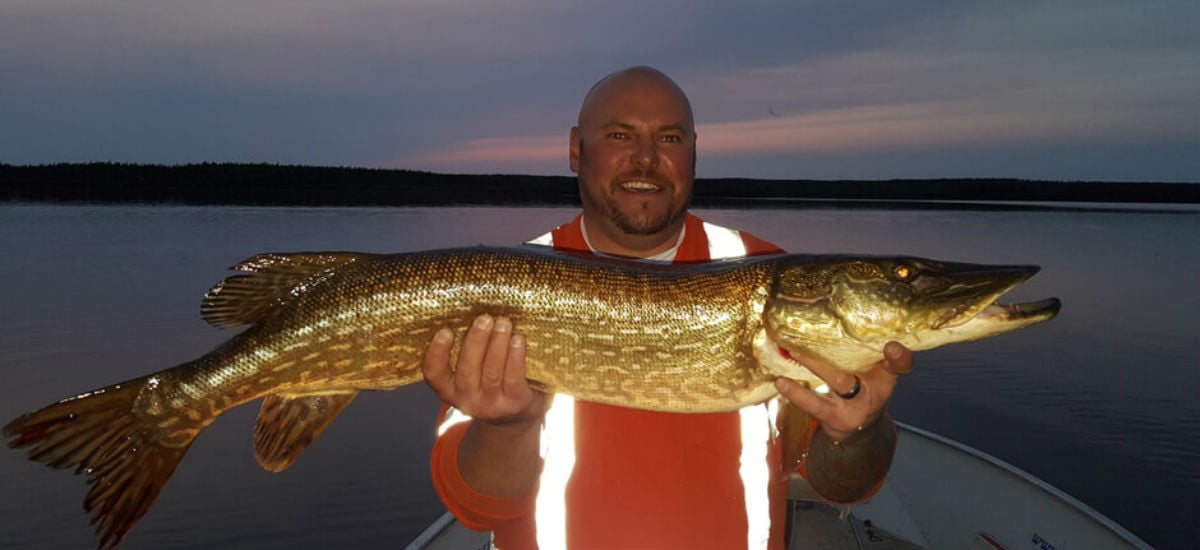 Select closest city to view driving distance:
Approximate Cost:

6 - 7 Days:

$4,000 to $5,000 Per Person

4 - 5 Days:

$3,000 to $4,000 Per Person

Access:

Drive In Camp

Fly In Camp
The lodge is just 40 miles South of the border with Northwest Territories in Saskatchewan. They are located just across from the airport and offer condo-style lodging. Guests enjoy fishing for Walleye, Big Lake Trout, Grayling, and Northern Pike.

Getting here is easy. Just fly into Stony Rapids and the lodge will pick you up. If you fly your own aircraft, the airport in Stony Rapids is very accommodating.
Fishing with Camp Grayling
The lodge offers several options for fishing, including a fly-out program that will put you on very prolific lakes. You can boat to Black Lake, Fond Du Lac River, and Middle Lake. You can also fly-out to Riou Lake where you will spend four full days of fishing.

You can take day trips to Hocking Lake, Upper Fond Du Lac River, Dodge Lake and Charlebois Lake.

Guests fish from 18-foot boats that are designed for fishing. Guests are expected to supply their own reels and tackle, and preferably their own rods, though the lodge has rods. You will also need a fishing license.

The local area is dynamic and you have access to good fishing wherever you fish. The Walleye here are good sized, and often more active at dawn and dusk. The big Northern Pike are lurkers and you will find them willing to strike a fly or lure all day long. The little Grayling are fun and found in active water and streams.

Overall, expect clean rooms, good food, and excellent fishing.
Lodging with Camp Grayling
The rooms are condo-style and connecting. They feature full kitchens and all the tools you'd need to make a meal. They also have a dining room and offer home-cooked meals there. Rooms include wi-fi, HD TV, AC, a laundry unit, private bathroom, large living space, and comfortable beds.

Expect to spend more time fishing than in your room. The place is not fancy, but it is clean and comfortable.
---
Popular Alaska Fishing Destinations
TripAdvisor® Traveler Rating
TripAdvisor® Traveler Reviews
Northern pike
Reviewed By
Houston N
on December 11, 2014
If you want the fishing trip of a lifetime, go to Camp Grayling on Black Lake in Saskatchewan. You will catch northern pike, walleye, lake trout, and grayling. The water is so cold, clear, and...

1 Helpful Vote
You may also be interested in