Would you like to contact to check availability or learn more?
Fill out the info below and someone from will get back to you.
Email Sent
Chapleau Lodge
16 Reviews
-
TripAdvisor® Traveler Rating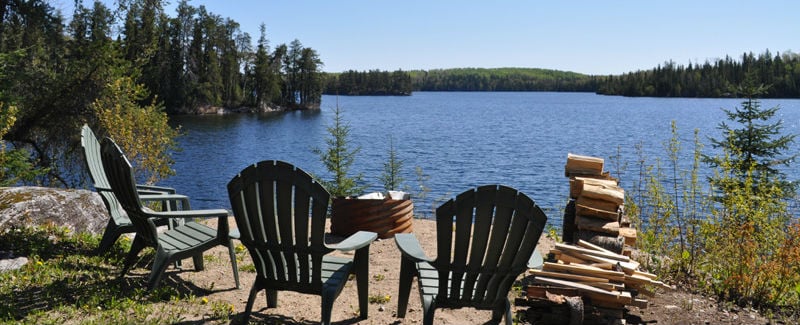 Select closest city to view driving distance:
Approximate Cost:

6 - 7 Days:

$500 to $750 Per Person

4 - 5 Days:

$250 to $500 Per Person

2 - 3 Days:

$250 to $500 Per Person

Access:

Drive In Camp
Chapleau Lodge is a far north lodge that sits within the arctic watershed on the shores of Borden Lake. This is more of a resort making this a place for groups, families and friends. The Lodge features a seasonal in-ground pool and gourmet dining room that also serves alcohol. The lodge is set up for car travelers and also for those who travel by ATV and snowmobile. The main lodge is where everyone socializes. The lounge has tables and chairs, and poker games have been known to break out. High-Speed Wi-Fi is available. The main lodge is also a good spot to glean information from the staff about all of those secret fishing holes.
Fishing on Borden Lake
Borden Lake stretches for 12 miles and has a water depth of 200 feet. The rugged water line of the lake offers amazing fishing opportunities. The lake is dotted with small islands where fishermen find the trophy fish. If you love to fish, this is a haven. The lake is home to Walleye, Lake Trout, Brook Trout, Smallmouth Bass, and northern pike. Rates are set up so that you can rent a cabin and a boat or so that you can rent a cabin and bring your own boat. Expect to find a range of fishing habitats on Borden Lake. The shallow margins offer small mouth bass, perch, and trout habitat while the deeper water harbors, the more challenging fish. Around the islands, and there are 80 islands on Borden Lake, you will find deep pockets and holes where the monster Walleye live. Along the weedy patches both near shore and near the islands you are likely to find Norther Pike. If you are targeting northern pike, then use a steel leader because the mouth of northern pike have over 700 teeth, each of which is capable of slicing your line in two. Game Over!
Tips for Monster Walleye
Spring is Walleye season. This is the time when the feed the most. Considering stocking up on 1/4 and 1/8 ounce jig heads since you will find the walleyes in the shallower portions of the lake. In summer, when the lake warms, the Walleyes sink to the lower depths. Another good tip for lures is the Twister Tails in super bright colors, such as bright yellow, white, red and even black. If you have fished for Silver Salmon, think along the same color lines for Walleye lures as you did for Silver Salmon flies.

You can access the lodge by ATV, so if you are exploring the Ontario wilderness by ATV make an overnight stop. This is a fun place to play.
---
Popular Alaska Fishing Destinations
TripAdvisor® Traveler Rating
TripAdvisor® Traveler Reviews
Wonderful time with 3 generations
Reviewed By
Nick2012D
on June 27, 2023
Beautiful lake, comfortable cabins, good fishing, pool, and great for kids. We had a great time at Chapleau Lodge with 3 generations. We?ve been to a few others in northern Ontario, and this is...
Relaxing Vacation Place
Reviewed By
laura640425
on September 13, 2022
Great hosts - John is very helpful and accommodating. Comfortable cabins. Good meals (they're optional) and fantastic fishing. Clean water with a good bottom for swimming. Just an all round...
Wonderful stay at Chapleau Lodge
Reviewed By
Mike H
on September 1, 2022
Spent 10 days a Chapleau Lodge. We stayed at the ?Point?. This was our third time at the Lodge. John and the Crew are great people. They made the stay very enjoyable. The cabin was clean as usual...
You may also be interested in