Clark's Resorts And Outposts
Would you like to contact to check availability or learn more?
Fill out the info below and someone from will get back to you.
Email Sent
Clark's Resorts and Outposts
5 Reviews
-
TripAdvisor® Traveler Rating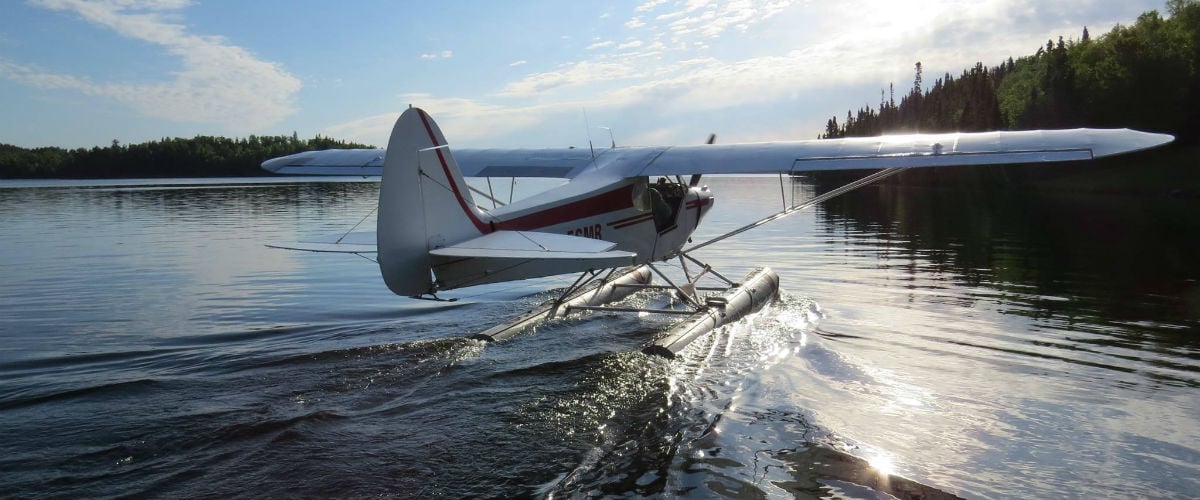 Select closest city to view driving distance:
Approximate Cost:

6 - 7 Days:

$1,000 to $1,500 Per Person

4 - 5 Days:

$1,000 to $1,500 Per Person

Access:

Drive In Camp

Fly In Camp
Clark's Resorts & Outposts offers both drive-in resorts and fly-in outposts. They are located out of Cedar Lake for Fly-in adventures and are just off highway 105. There are a lot of fishing opportunities here and the fishing, though different from lake to lake, is good. There are plenty of units and location that are perfect for families, small groups, and couples.
Lodging with Clark's Resorts & Outposts
There are three drive-in-resorts.

Clark's Resort sits on Edward Lake and has ten cabins, a recreation room, fish cleaning house. K. C.'s Landing Resort sits on Edward Lake as well. The last is Northern Lights Resort which sits on Cedar Lake. These destinations offer outstanding amenities and lodging.

There are 17 fly-in outposts on 17 lakes. the outpost cabins off a clean and modern base for fishing and relaxing. There is hot and cold running water for cooking and bathing. All offer showers, lighting via a generator, and gas stoves. Outdoors are a BBQ and a fish cooker. The kitchens are well stocked with utensils, dishes, and pots and pans. Sleeping is by bunk bed with good mattresses, memory foam, pillows, sleeping bags and or comforters. In short, everything you need to have an outstanding vacation and fishing adventures.
Fishing with Clark's Resorts & Outposts
Guests fish from 14-foot or 16-foot boats that feature swivel seats and good motors. Depending on which lake you stay at, the motor may be 8, 9.9, or 15 horsepower. Boats also come with plenty of fuel so you can fish wherever you want without worry about fuel shortages. There are landing nets, minnow buckets, and paddles too. The lodge provides live minnows for your use, which is notable because not all lodges do that.

Each Lake is different. Depending on where you stay you can have access to Walleye, Northern Pike, Lake Trout, Muskie, Smallmouth Bass, Perch, Whitefish, and Crappie. If you have a specific type of fish that you want to target, check with the lodge about which is the best lake.

Clark's Resorts & Outposts is open year round and offers ice fishing at the K.C.'s Landing Resort via snowmobile throughout the Indian Lake Chain, Cliff Lake, and Cedar lake. The lodge provides heated ice shacks with ice holes.

This is an excellent place for fishing or hunting. The accommodations are clean and comfortable and the fishing here is good.
Featured Video of Clark's Resorts and Outposts
TripAdvisor® Traveler Rating
TripAdvisor® Traveler Reviews
Friends vacation
Reviewed By
April K
on January 16, 2019
There was 4 adults and 1 child, we did a fly in. What a amazing trip for 7 days. You have the lake to yourself. Lots of fishing and never a disappointment in catching fish, catch them all day long...

1 Helpful Vote
Don?t care about neighbors.
Reviewed By
439dieterb
on June 17, 2018
Clark?s moved to Cedar Lake a few years ago. Very incosidered of their neighbors. Fly planes 300ft above cottages as early as 5.30 AM which are about 3.5 miles north. When asked to change flights a...

1 Helpful Vote
Was great...now poor service and mouse infested
Reviewed By
ScottPerr
on June 1, 2018
Poorly managed and cruel to guests. The owner shows up each Wednesday to collect your money and that is all you see of her. The rest of the time the place is run by an unhappy, high turn over staff...

1 Helpful Vote
You may also be interested in