Would you like to contact to check availability or learn more?
Fill out the info below and someone from will get back to you.
Email Sent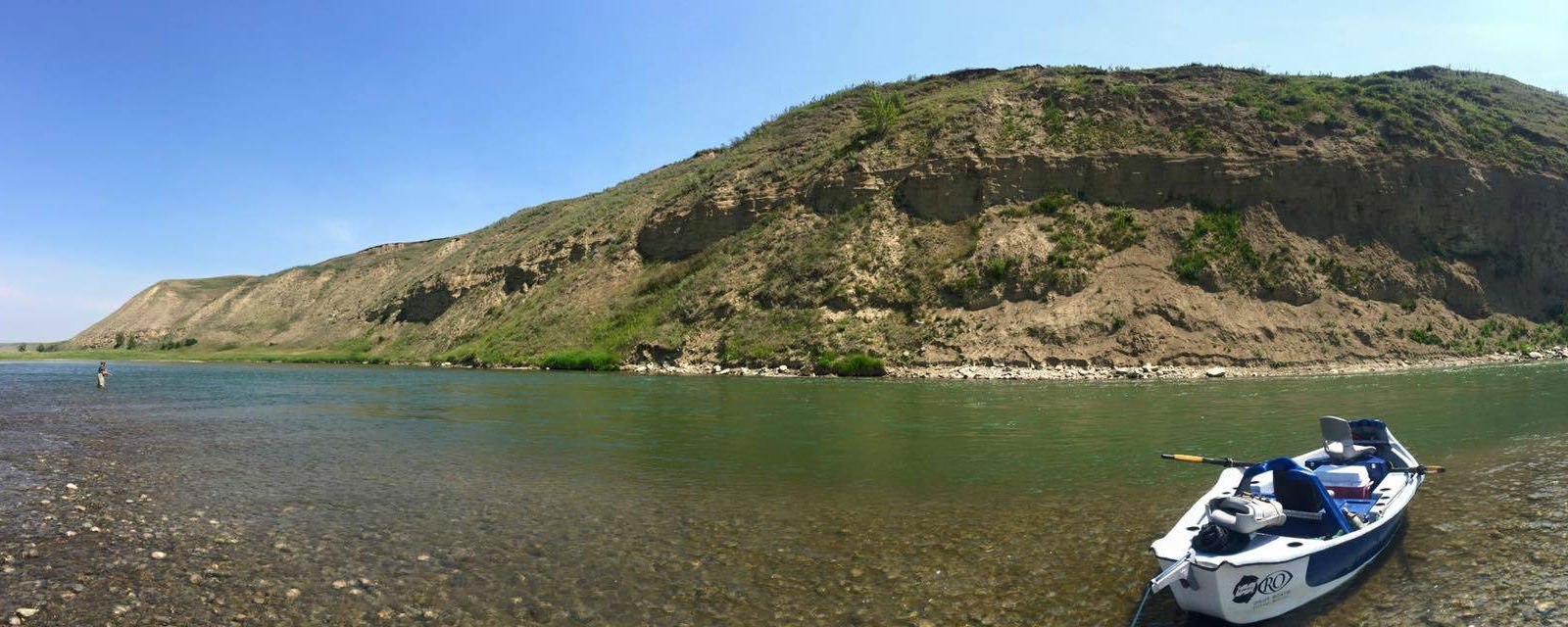 Select closest city to view driving distance:
Approximate Cost:

Half Day:

$250 to $500 Per Person

Full Day:

$250 to $500 Per Person; $500 to $750 Per Person
Clearwater Adventures provides top-notch guided fly fishing trips along the Bow River in the area around Calgary. The Bow River is world-famous and fishermen come here from the world over to fly fish for big Trophy Trout.

In addition to the Bow River, fishers can opt to fish the Highwood River, Livingstone River, Oldman River, and the Crowsnest River - All along the Eastern Side of the Rocky Mountains and within Alberta.
Fishing with Clearwater Adventures
The outfitters offer drift fishing and a Walk and Wade option for fishers. If you opt to take the upper river and those rivers along the Eastern Side of the Rocky Mountains, then you are opting for a Walk and Wade fishing adventure. There is nothing wrong with that - in fact, this level of fishing puts in pristine waters with few fishermen. These rivers are home to Trophy Trout.

If you fish the Lower River - the waters below Calgary - then you are likely drifting. This is one of the hottest fishing destinations as the river snakes for some 50 miles and offers plenty of access to big Trophy Fish.
Fishing the Bow River
You can divide the river into two segments. The upper Bow River empties from the Rocky Mountains down into the Lower River. The lower river is those waters that are below Calgary and it is here that fishermen come to fish from all over the world.

All fishing trips are guided and your guide will pick you up at your hotel and drop you off when your trip is finished. Generally, this is from 6 A.M. until 8 P.M for a full day of fishing.

Beyond the Pickup and Drop off service they also provide all of the gear needed for you to enjoy a full day of fishing on the Bow River.

They also offer customized fly fishing adventures that take you into the wilds, set up camp, and then help you fish the local rivers. All adventures are fully-guided.

Overall, expect a quality fishing outfitter with deep knowledge of the Bow River and many other rivers around the Calgary area.
Featured Video of Clearwater Adventures
---
Popular Alaska Fishing Destinations