Would you like to contact to check availability or learn more?
Fill out the info below and someone from will get back to you.
Email Sent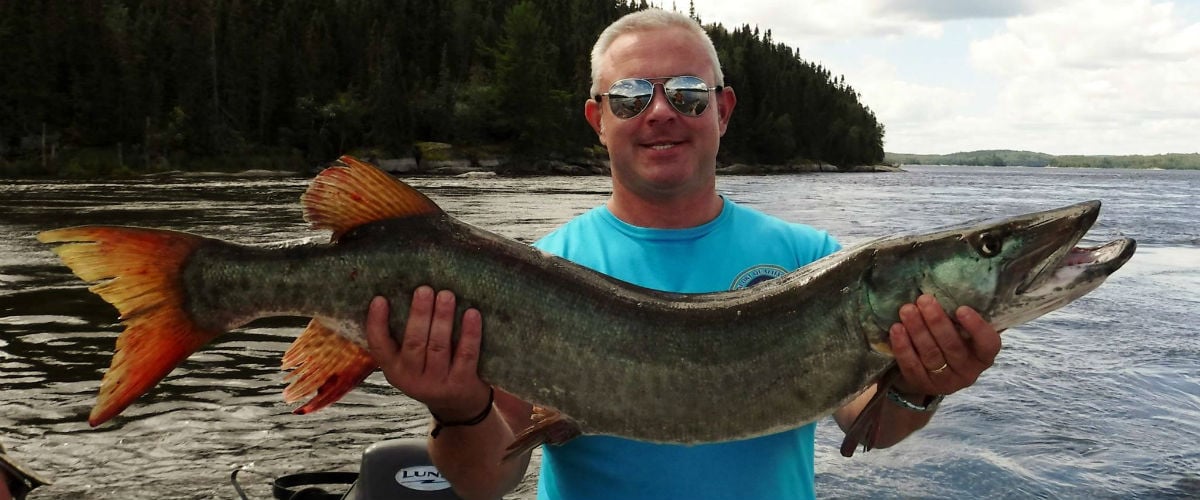 Select closest city to view driving distance:
Approximate Cost:

4 - 5 Days:

$2,000 to $3,000 Per Person

2 - 3 Days:

$1,500 to $2,000 Per Person

Access:

Fly In Camp
Delaney Lake Lodge sits on the shores of Delaney Lake. This is a fly-in lake that is just 41 air miles from the town of Kenora. Delaney Lake is fed by the English River and offers over 80 miles lake surface.

Guests are housed in one of seven cabins that include a private bath, screened porch, sitting area, electricity and heat. The lodge is where guests gather for meals, relaxing, and for endless coffee. The lodge holds upwards of 28 guests at one time and makes a suitable place for couples, families, groups and corporate events.
Fishing with Delaney Lake Lodge
Guests are ferried to the Portage location for access to the English River via pontoon boats. From there it is a five-minute walk where you will access the English River. Guests fish in 18-foot boats, with comfortable seats and a world-class guide. Around noon, guests enjoy a shore lunch that includes freshly cooked fish prepared by your guide.

Guests can also fish on Delaney Lake where the crystal clear waters let you spot sunning Lake Trout and Smallmouth Bass.

The Fish and the Lake
Expect to have access to Northern Pike, Muskie, Smallmouth Bass, Walleye, and Lake Trout. The lake is full of hidden bays, sheltered glens, and deep water fishing opportunities. This is the lake where the record Northern Pike was caught. It weighed in at 42 pounds so expect to have access to trophy sized fish.

Many people come to Delaney Lake Lodge to fish for Walleye, and they are not disappointed. Walleye are caught using a slow troll with live bait or artificial bait. Be sure to include a few jigs with soft bodies and tails in your tackle box. The best months to fish for Walleye is May through October.

Who does not love fishing for Smallmouth Bass? Delaney Lake is a haven for bass fishermen. Use 10-pound test for heavier cover and 4-6 pound test for open water. Live bait or artificial bait work just fine. Fish by casting or drifting.

Northern Pike are predatory fish that put up a good fight. The best place to find them are the quiet weedy bays were they lurk waiting for smaller fish to make a wrong move. If you are adventurous, try these with a fly rod using a dry fly in a rodent pattern. Just softly jig the fly over the surface of a weedy bed and if there is a monster pike there, it will strike. These fish have a love of rodents, fish, birds, and even snakes.

Expect plenty of fishing opportunity from Delaney Lake Lodge and ample opportunity for trophy sized fish.
---
Popular Alaska Fishing Destinations
You may also be interested in