First Cast Last Pass - Fly Fishing Bow River
Would you like to contact to check availability or learn more?
Fill out the info below and someone from will get back to you.
Email Sent
First Cast Last Pass - Fly Fishing Bow River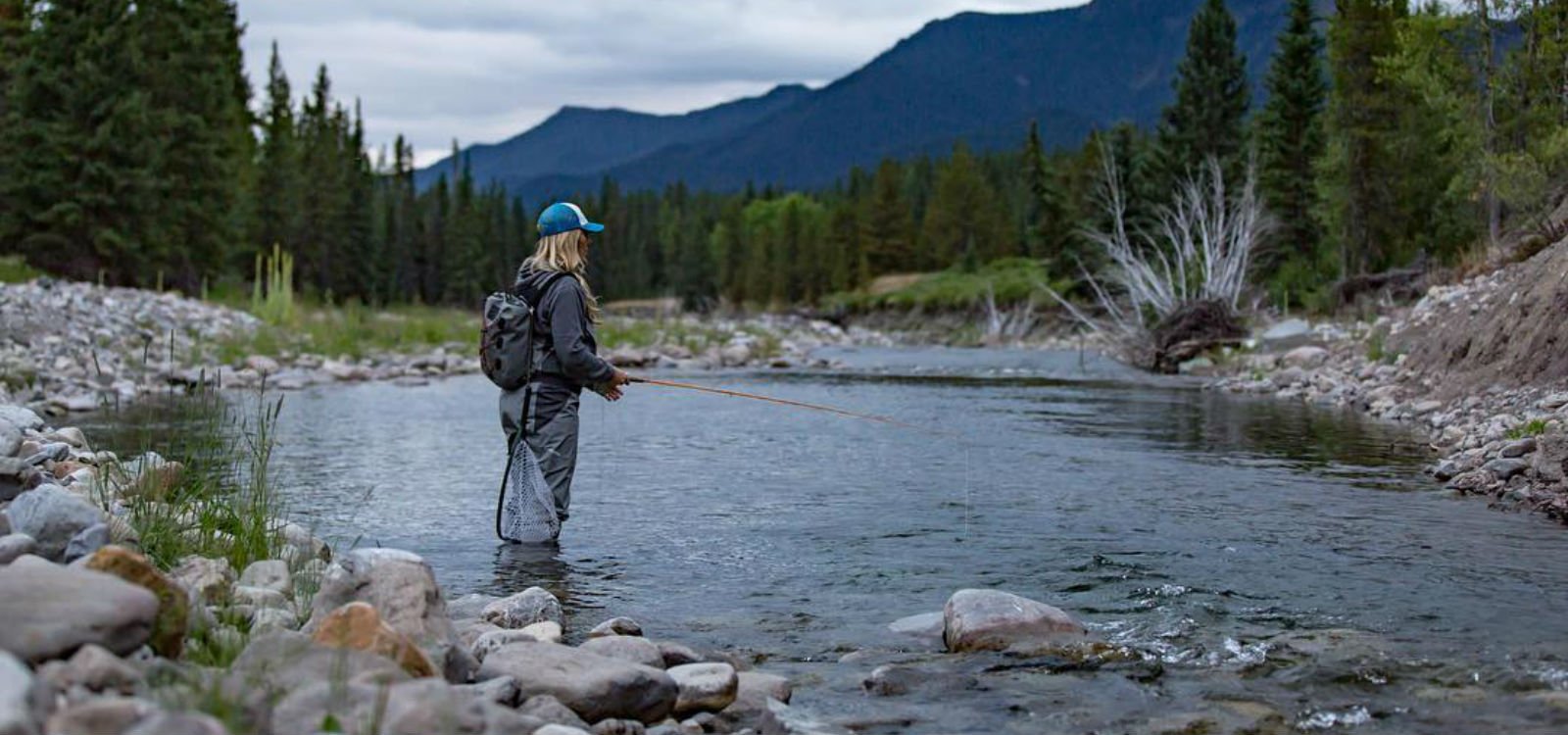 Select closest city to view driving distance:
Approximate Cost:

Half Day:

$100 to $250 Per Person; $250 to $500 Per Person

Full Day:

$250 to $500 Per Person; $500 to $750 Per Person
First Cast Last Pass fishes the Bow River in and around Calgary, Alberta. They welcome master fishers and those who are just learning how to toss flies. The Bow is a mystical river of renown and fishing here is an amazing experience. Guest of the service have access to big Trophy Trout in what is a catch and release environment.
The Trips
One of the main attractions on the Bow River - besides the fish - is a float trip. First Cast Last Pass offers float trips on both the upper and lower Bow River The draw is that floating allows you to cover a large portion of the river in a day. This puts you into waters where there are a lot of Trophy Trout.

In the Upper Bow, you can target Brown Trout, Cutthroat Trout, and sometimes you tempt a big Bull Trout to strike. The upper River is a dry fly area and the fishing here is unbelievable.

The Lower River is a haven for fishing and it offers the lazy runs and riffles along with oxbows and deeper pools. This is an ideal spot for Trophy Rainbows and Trophy Brown Trout.

You can book a full day of fishing on either part of the river or just a half day on the lower part of the Bow River. The reason is that it takes longer to drive to the best areas of the upper Bow.

There are plenty of places in both the Upper or Lower Bow River to Walk and Wade. You tend to spend more time in one spot which is fine because your guide knows these waters and the fish here.

You also have access to Alpine Lakes and quiet spots where few come to fish. This means wild fish and big Lake Trout. The higher elevation means that the water stays colder long and that brings the big Lake Trout to the shallow areas where they are easy to target.

Expect a professional guide with a deep knowledge of the area, the rivers, the lakes, and the fishing and someone who has the patience to teach you how to successfully fish these waters.
---
Popular Alaska Fishing Destinations