Would you like to contact to check availability or learn more?
Fill out the info below and someone from will get back to you.
Email Sent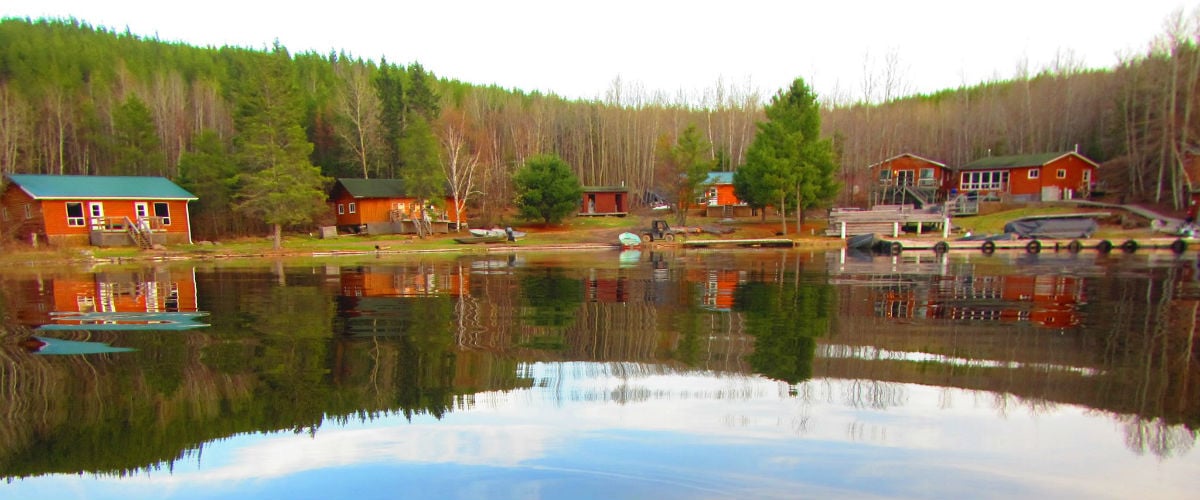 Select closest city to view driving distance:
Approximate Cost:

4 - 5 Days:

$2,000 to $3,000 Per Person

2 - 3 Days:

$1,500 to $2,000 Per Person

Access:

Fly In Camp
The Fletcher Lake Lodge is remote and that helps keep the lakes on which guests fish full of big, wild fish. The lodge sits North of Kenora and practices conservation fishing so all guests have access to big trophy fish. The Fletcher Lake Lodge is part of the Trophy Waters Program sponsored by the Ontario Government. The lodge sits along the shores of Fletcher Lake which is just 50 miles from Kenora to the North.
Lodging with Fletcher Lake Lodge
The lodge offers a series of Cabins that come with a full kitchen, living area, hot and cold running water for bathing, private bedrooms, indoor bathroom, linens and towels. There is daily maid services and the lodge provides drinking water. Inside is a cooling fan and outside is deck with sitting areas.


The main lodge has a restaurant with lounge. There is a small tackle shop and store for soft drinks. There is also 24 hour electricity, a minnow tank, Wi-Fi, and phone service. Guests enjoy access to the units ice machine and there is a water purification system on-site.

Fishing with Fletcher Lake Lodge
Fletcher Lake is an amazing lake. After five years of conservation the fish are big. To describe the lake bluntly, it is a pit full of water. It stretches 2.5 miles wide and reaches depths of 120 feet. Even still, it offers changing habitat for fishing. Here you find hidden bays, deep pockets, coastal shallows, and an overall habitat that produces trophy sized Walleye, Smallmouth Bass, Northern Pike, Perch, and Muskie. If you want to target trophy fish you cannot go wrong here.


When you fish here, you have access to portage lakes such as Big Muskie and Small Muskie Lakes and Trophy Lake.

Guides are available and they make a big difference if you want to target trophy fish like 50 plus inch Muskie. There is a dock staff which helps with your fish needs, preparing your boats, and if needed you can ask them to show you the hot spots on the map. Some have secret fishing spots and outstanding tips. If you venture to a portage lake, there are boats and life jackets available there.

Overall, this is an anglers paradise. There are plenty of big fish, plenty of trophies, and the staff and accommodations are top notch.

Featured Video of Fletcher Lake Lodge
---
Popular Alaska Fishing Destinations
You may also be interested in