Would you like to contact to check availability or learn more?
Fill out the info below and someone from will get back to you.
Email Sent
Garden Island Lodge
25 Reviews
-
TripAdvisor® Traveler Rating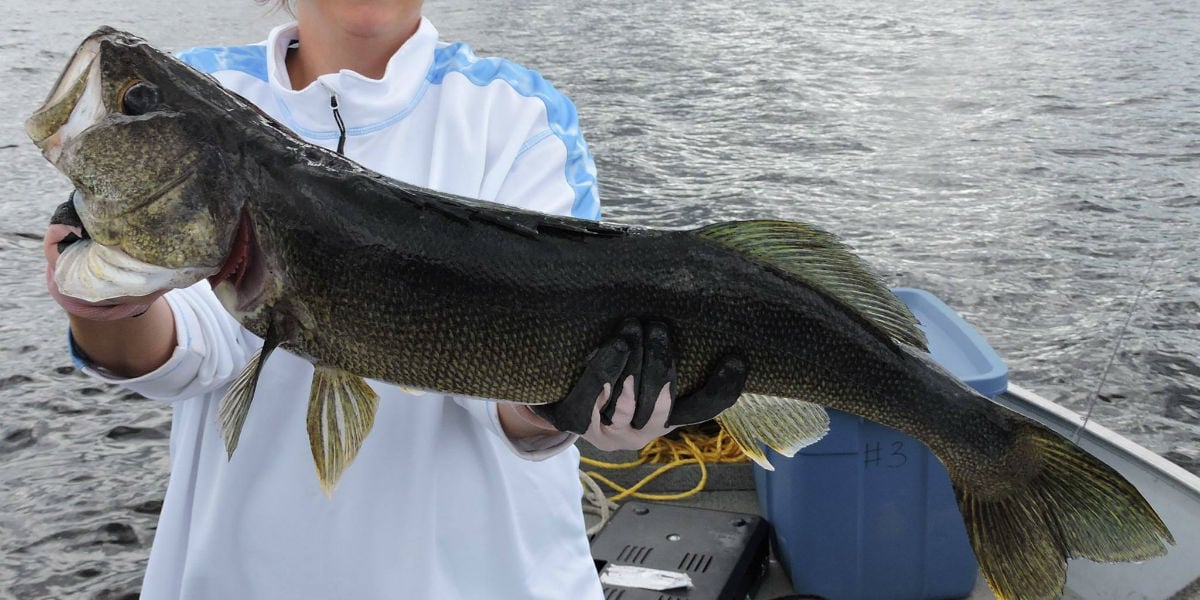 Select closest city to view driving distance:
Approximate Cost:

6 - 7 Days:

$1,000 to $1,500 Per Person

Access:

Boat In Camp

Fly In Camp
Garden Island is a Walleye fisherman's paradise. The Garden Island Lodge sits on the remote island of Lady Evelyn Lake in the vast wilderness of Ontario's northern side. You cannot get here by car, you have to fly-in or boat-in to reach the lodge. This is a full-service lodge with comfortable lodge and cozy out cabins. Guests enjoy outstanding meals created by the lodge's gourmet chef. The cabins sleep between 3-6 guests so small groups are welcome. The main lodge features a fully furnished family room with a library, bar, and even poker tables. Expect to be in the rugged wilderness, but surrounded by comfort and convenience.
Fishing with Garden Island Lodge
The waters around Garden Island Lodge offer world-class walleye fishing as well as fishing for northern pike Smallmouth Bass and Lake Trout. The deep wilderness around Lady Evelyn Lake means that there's not a lot of fishermen to fish these waters and for guests of Garden Island Lodge the fishing here becomes easy and fantastic. A fantastic day of fishing for walleye means that a single boat with two or three fishermen can land as many as 75-150 walleyes in a single day. Not only is there a huge population of walleye in Lady Evelyn Lake but also there is a huge population of trophy size walleye here as well. The lake has a surface area of 18,968 acres and it stretches for nearly 32 miles. If you are ready to fish for trophy walleye, then Garden Island Lodge is the place to go.
Fish Species of Lady Evelyn Lake
As mentioned the walleye here are wonderful, large, and full of fight, but they are not the only fish here. The lake also includes northern pike, smallmouth bass, and lake trout. Northern pike a predator fish. In fact, on Lady Evelyn Lake they are the top predator fish in the water. The trick to fishing for northern pike is to use a steel leader because their rows and rows of razor sharp teeth will slice right through your fishing line. These fish can be found throughout the lake, but their typical habit is to lurk. As such a dry fly or wet fly reeled in slowly with a mouse pattern, minnow pattern, or even of the large naiad pattern will entice them to strike. Smallmouth bass are found along the margin of the lake in the weedy runs and quiet bays and underneath the fallen logs. A nice dry fly works nicely to entice smallmouth bass you can also use special bass lures in bright colors to attract them as well.

Overall expected stay at Garden Island Lodge to be comfortable cozy and welcoming. This full-service lodge was designed for fishermen and families. Bring your buddies and bring your kids and enjoy the bounty that is rural northern Ontario.
Featured Video of Garden Island Lodge
---
Popular Alaska Fishing Destinations
TripAdvisor® Traveler Rating
TripAdvisor® Traveler Reviews
You may also be interested in