Would you like to contact to check availability or learn more?
Fill out the info below and someone from will get back to you.
Email Sent
Ghost River Lodges
4 Reviews
-
TripAdvisor® Traveler Rating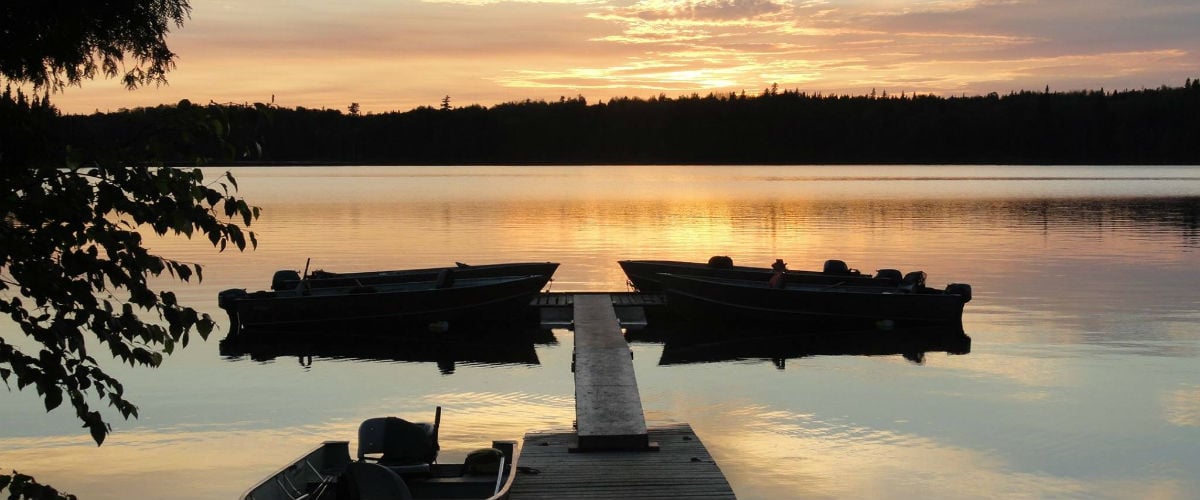 Select closest city to view driving distance:
Approximate Cost:

6 - 7 Days:

$1,000 to $1,500 Per Person

4 - 5 Days:

$750 to $1,000 Per Person

2 - 3 Days:

$750 to $1,000 Per Person

Access:

Drive In Camp

Fly In Camp
Ghost River Lodges is located in the Northwestern section of Ontario in the heart of the Canadian Shield wilderness and just Northeast of Sioux Lookout. From International Falls, the drive to Ghost River Lodges is just about four hours. Guests of the lodge enjoy world-class fishing from private lakes that do not have road access. This means pristine and unspoiled fishing with plenty of opportunity to big trophy fish.
Lodging at Ghost River Lodges
Guests have the option when booking to choose between the Ghost River Lodge and the Sturgeon River Lodge or to opt for any of the outpost cabins. Ghost River Lodge sits on the shores of Marchington Lake. Housing is a series of modern cabins with sitting and dining areas, fully equipped kitchen, bed linens, and in-door bathroom with shower, Oil heat, screened porch. Each cabin, and there are eight of them, sleeps 2-12 people. Sturgeon River Lodge is a series of five modern cabins similarly equipped as Ghost River Lodge cabins. They say outpost cabins but Sahlin's Outpost is a luxurious accommodation. Fred's outpost is similar to the cabins at either of the lodges.
Fishing with Ghost River Lodges
Guests of the lodge can fish at any of the 15 portage lakes or stay on Marchington Lake. Most people come for the outstanding Walleye fishing and then discover the monstrous Northern Pike. Both Walleye and Northern Pike offer plenty of trophy-sized opportunities. The Ghost River Lodges is a catch and release lodge and that means better fishing each time you return.

Depending on which lake you choose you can also target Smallmouth Bass, Lake Trout, and Perch. The fishing setup is a natural nutrient-rich nursery. Marchington Lake is fed fresh water and nutrients from six main rivers. All of that fresh water and food means a large and healthy population of fish. Plus with six rivers feeding in freshwater, the fishing locations on Marchington lake become almost endless. There are excellent places for fly fishing or for spin casting. There are a number of falls with turbulent white water that attract the big Walleye. This gives you the opportunity to fish a variety of waters from calm, deep water to fast shallow water, to riffles.

Besides being an outstanding fishing location, Ghost River Lodges is also a prime spot for hunters. The lodge offers an oasis for moose hunting due to the plethora of rivers and backwater covers that moose favor.

With just a four hour drive from International falls, Ghost River Lodges becomes a top destination for anglers.
Featured Video of Ghost River Lodges
---
Popular Alaska Fishing Destinations
TripAdvisor® Traveler Rating
TripAdvisor® Traveler Reviews
First time here, won't be the last
Reviewed By
hunteris40
on August 21, 2018
I was invited to go here last minute because someone dropped out of a group that was going and I am very glad I decided to go. The fishing was very good, weather was great and the lodge was very nice...
Fishing Paradise in Northwestern Ontario
Reviewed By
tbayfinn
on August 21, 2015
I spent a few days fishing with family and greatly enjoyed the time spent exploring the endless lakes and catching walleye and northern pike. A 26" walleye and a 35" pike were the highlights of the...
The perfect destination for your fishing adventure!
Reviewed By
Glenn G
on April 6, 2014
OwWe have been going to Ghost River lodges every year for the last 8 years. We've stayed at both Ghost and Sturgeon, and every year the fishing and accommodations get better! We have had many 100...

2 Helpful Votes
You may also be interested in