Would you like to contact to check availability or learn more?
Fill out the info below and someone from will get back to you.
Email Sent
God's River Lodge
9 Reviews
-
TripAdvisor® Traveler Rating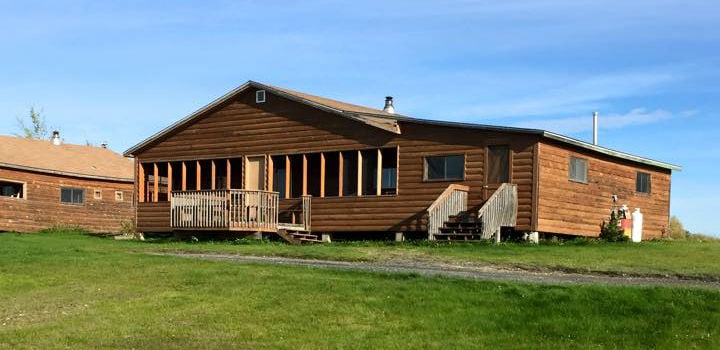 Select closest city to view driving distance:
Approximate Cost:

6 - 7 Days:

$3,000 to $4,000 Per Person

4 - 5 Days:

$2,000 to $3,000 Per Person

2 - 3 Days:

$1,500 to $2,000 Per Person

Access:

Fly In Camp
The Gods River Lodge is just 365 miles by air from Winnipeg. The lake is over 65 miles long and has a 20-mile wide span. Here anglers enjoy over 1,300 square miles of prime fishing waters.

The lodge sits in a rugged location about 250 miles north of Hudson's Bay. Guests can opt to stay at the main lodge or one of the outpost camps. The main lodge offers comfort and modern accommodations. Expect deluxe bedrooms, newer rustic furnishing, and a central fireplace. Sleeping arrangements are via twin beds, two per room, and there is hot and cold running water for bathing.
Fishing with the Gods River Lodge
God's Lake is big, of that there is no doubt. It is estimated to have over 40 inlets and just the single outlet — God's River. The fishing here is sublime as the lake offers many advantages and plenty of open water for every style of fishing. Guests come here to fly fish or spin cast for big Walleye, Trophy Northern Pike, but Lunkers, and those wily Brook Trout.

Guests fish from 24 or 18 foot Allumarine boats. The lake is big and the lodge provides 40 horsepower motors to get you where you want to fish. Expect comfortable fishing from swivel seat, rod and drink holders. Your boat comes with coolers and ice and a fish tub, life jackets, and landing nets. You depart from the deck in front of your cabin. The guides here are top notch and know the waters of God's Lake and God's River well. That is key if you hope to target trophy Walleye, Trophy Northern Pike, and those big 20 plus pound Lake Trout.

Overall, expect a clean and comfortable stay in one of the world's best fishing locations. Guests with planes may fly directly to the lodge.
---
Popular Alaska Fishing Destinations
TripAdvisor® Traveler Rating
TripAdvisor® Traveler Reviews
Not a fly fishing destination
Reviewed By
P3272YHrandyg
on September 24, 2022
Over promised.... Under delivered. If you enjoy attaching 1/2 ounce jig heads to your fly line while trolling rediculous rollercoaster rapids in a filthy boat.... Then this is the place for you...
Big brook trout and exciting river trips through the rapids! I was looked after from start to finish!
Reviewed By
Excursion624681
on June 29, 2022
Superb food, comfortable room, knowledgeable guide, and attentive staff! Overall, the fishing was good; I landed 7 brookies over 20 inches as well as numerous walleye, pike and lakers. Take the trip...
Excellent Northern Manitoba Lodge
Reviewed By
8trueadvisor
on February 14, 2019
Greg and his team are professional and experienced and understand how to provide a top notch wilderness fishing experience. This is certainly the best lodge on Gods Lake. Food and accommodation at...
You may also be interested in