Would you like to contact to check availability or learn more?
Fill out the info below and someone from will get back to you.
Email Sent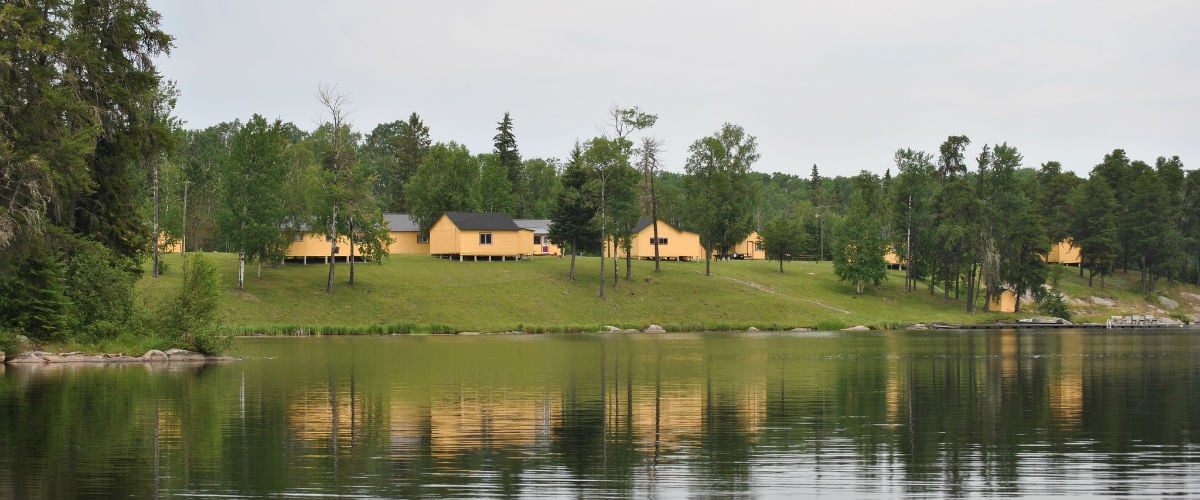 Select closest city to view driving distance:
Approximate Cost:

6 - 7 Days:

$500 to $599 Per Person

Access:

Drive In Camp
Gold Arrow Camp is just 180 miles from Internatonal Falls, Minnesota. The resort sits in Perrault Falls, Ontario which is just 35 miles North of Vermilion Bay on Highway 105.

Gold Arrow Camp is a drive-in, owner operated, fishing and hunting resort and is the only resort located on Jackfish Lake. The owners pride themselves in providing clean and comfortable Housekeeping cabins, immaculate manicured grounds, spotless fish cleaning station, dependable equipment, a huge variety of remote lakes, and miles upon miles of maintained trails for hunting and ATV riding. With boats on twenty-seven remote, drive-to lakes, you can get away from it all. No need to hire a guide as they will provide detailed maps of the lakes and hot spots for catching your limits. Walleye, Northern, Smallmouth, Perch, Lake Trout and Muskie fishing is second to none! Their package includes the cabin, boat, motor, unlimited mixed gas, life vests, boat cushions, minnow bucket and landing net so you can truly pack light for the trip.
Fishing with Gold Arrow Camp
Jackfish Lake and the surrounding 27 portage lakes offer prime fishing for Walleye, Northern Pike, Smallmouth Bass, Perch, Lake Trout, Muskie, and Crappie. The remote lakes have either one or two boats sitting at the waters edge just waiting for you to load your gear into. With limited access and no boat launches on these lakes, you will be amazed at the quality fishing. Plus, how often do you have a whole lake to yourself. Most of the lakes are walleye driven but with the number of lakes offered, you can target a different species every day if you choose.
Bear hunting with Gold Arrow Camp
In addition to fishing, they offer full service, guided bear hunts. With over 30 years of bear hunting and guiding experience, their success comes from knowing the areas they hunt, knowing the habits of the bear and lots of persistent preparation prior to your arrival. In an average year, they attain a 90% or higher success ratio. Their bear management area is approximately 400 square miles and the resort is located right in the middle of their territory. This is a huge benefit to the hunter as baiting locations are relatively close to camp cutting down on drive time back and forth to the stand. The hunting package also includes the full fishing package so you are encouraged to enjoy some unforgettable fishing while at the resort.
Grouse hunting with Gold Arrow Camp
Grouse hunting is also offered at Gold Arrow. The pine forest has a generous sprinkling of white poplar and birch trees and a lush ground cover which produces an unbelievable number of Ruffed and Spruce Grouse each year. There are miles and miles of logging roads and trails for you to hunt which are maintained through the summer. Maps are provided to these trails where you can walk or ride your ATV for some of the best grouse hunting you will ever experience. Bring your dog along at no extra cost. Mix this spectacular hunting with some excellent fall fishing and you have the ingredients for an unforgettable vacation!
---
Popular Alaska Fishing Destinations