Would you like to contact to check availability or learn more?
Fill out the info below and someone from will get back to you.
Email Sent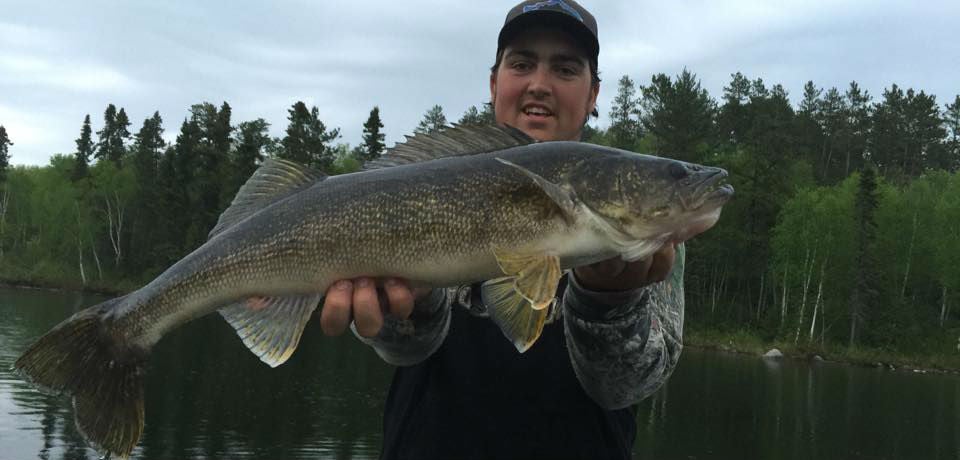 Select closest city to view driving distance:
Approximate Cost:

6 - 7 Days:

$2,000 to $3,000 Per Person

4 - 5 Days:

$1,500 to $2,000 Per Person

2 - 3 Days:

$1,000 to $1,500 Per Person

Access:

Drive In Camp
Hawk Lake Lodge offers five-star accommodations amid one of the world's best Walleye and Smallmouth Bass fisheries. The lodge offers a central hub and guests are housed in plush out cabins that offer privacy, comfort, and style. The nine cabins vary in size from one- to four-bedrooms. Each cabin sits right on the shores of Hawk Lake. The lodge sits just three hours by car from Winnipeg, Manitoba or International Falls, Minnesota.

The main lodge area features a gourmet dining room, library, large lounge area, full bar, fly tying table and a tackle/fly shop. Guests of the lodge should expect an exclusive retreat with top-shelf service and accommodations.

Fishing with Hawk Lake Lodge
While this is an Orvis approved fly-fishing lodge, spin casters are more than welcome. This is a place where well-known and famous fishermen come to enjoy the sport of fishing. As such, expect a lot of variety in habitat and fishing species. If you love to fish for Smallmouth Bass, then this is the first place in the world that you want to visit. This is trophy Smallmouth Bass territory.

The Walleye Fishing here is also world-renown. While many lodges offer extreme Walleye fishing where guests haul in 100 Walleye in a day, the Hawk Lake Lodge is different. They are not about quantity, but rather about quality. Here you battle Walleye that are on average 24-inches long with trophy fish inching upwards of 32-inches in length. The best time to visit the lodge for Walleye fishing is from mid-May through mid-July.

The Trophy Fish at Hawk Lake Lodge
As part of the Conservation efforts and to maintain the high-quality of fishing here, Hawk Lake Lodge enforces a catch-and-release policy for Walleye and Smallmouth Bass. That policy improves your odds of landing a world-record fish. What do we mean by trophy sized fish? Walleye over 30 inches, 19 inch Smallmouth Bass, and Northern Pike that stretch to over 40 inches in length. We don't mean just a few of these fish either; there are a lot of trophy sized fish in the waters here. That is part of what makes this lodge such a haven for fishermen.

The lodge offers guided or non-guided fishing. If you want to find the best fish, use a guide. There are 19 lakes that you have access too, and the guides know the waters and the fish. Take advantage of their knowledge.

Featured Video of Hawk Lake Lodge
---
Popular Alaska Fishing Destinations
You may also be interested in