Would you like to contact to check availability or learn more?
Fill out the info below and someone from will get back to you.
Email Sent
Hearst Air Service
13 Reviews
-
TripAdvisor® Traveler Rating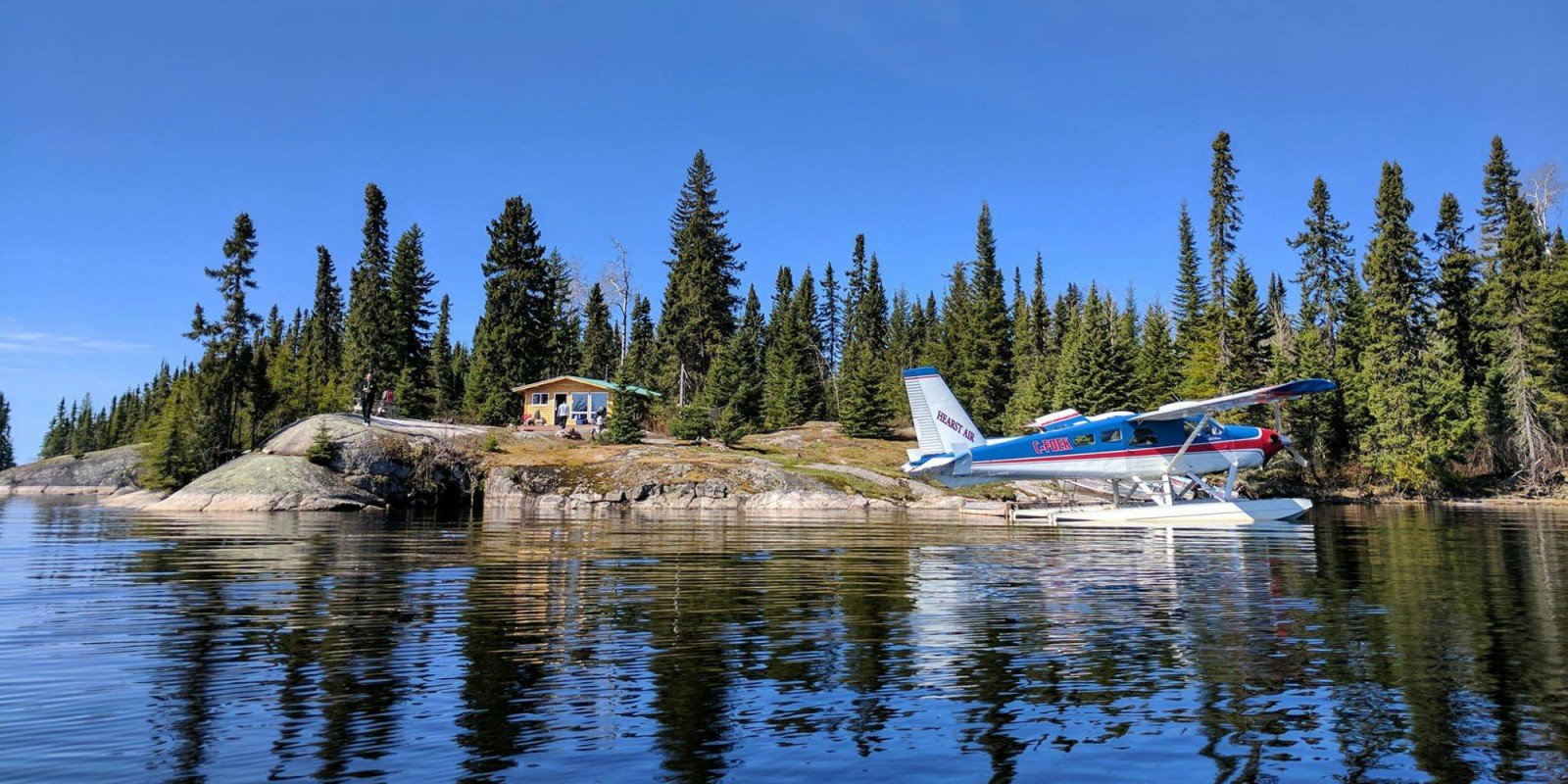 Select closest city to view driving distance:
Approximate Cost:

6 - 7 Days:

$750 to $1,000 Per Person

4 - 5 Days:

$500 to $750 Per Person

Access:

Fly In Camp
Hearst Air Service flies out of Hearst, Ontario and offers fishermen access to nine lakes - some fully guided and most are rugged and wild. You can drive right to Hearst which is on the northernmost section of Highway 11. The wild north of Ontario is rich with unspoiled lakes and boreal forests. In addition to fishing, they offer a few opportunities for hunters too. This is a fly out service and they have outpost camps on nine beautiful lakes where the fishing is good and fish are wild.

Hearst is a small town that offers groceries and tackle, etc. Here, you can find what you need to stock up for your trip into the wilds. The local area is close to the Albany and Attawapiskat rivers and watersheds.
Fly-In Outpost Fishing In Beautiful Northern Ontario
This is a rugged experience so you will be roughing it. Be sure to check weight limits and necessities with Hearst Air Service before you book. To get here, drive to Carey Lake in Hearst Ontario - this is where Hearst Air Service launches and where you will find your transportation to your outpost cabin. You can opt for the northern lakes, book a trophy lake, or specialize in Brook Trout on the Sutton River.

The Northern Lakes offer trophy Northern Pike, Walleye and Perch. The lakes include:

Hilmer Lake - The single cabin offers a propane fridge, stove with an oven, and all the utensils needed to make and enjoy a meal. Lighting is by lantern and there is a wood stove for heat. Expect a rustic but comfortable stay. Bathing occurs in the lake. This is a great place for fishing all day and well into the evening. You can fish right from the shore.

Wanzatika Lake - Cabin is the same as Hilmer Lake. Also a smallish lake - 2.5x3 miles and offers good fishing in a varying habitat. If you love Walleye, then this is a great lake to fish.

McLeister Lake - Same accommodations - Good Pike lake with plenty of Walleye. A little smaller 2x2 miles with an average depth of 12 feet.

Sunshine Lake - Small but a secret haven for fishing Pike and Walleye. The cabin is much the same but with a deep fryer for those Walleye and a small dock with 14' boats. A perfect spot for 2-4 anglers.

Martison Lake - A good-sized lake - 7x2 miles and an outstanding place for Northern Pike and Walleye. The lake has two feeder creeks and you can hike the short trail to a secondary lake.

If you are looking for Brook Trout the Sutton River is a blue ribbon river with trophy Brook Trout and Trophy Sea Run Speckled Trout. You can float the river on a multi-day trip or opt for the rustic fish camp. Either way, expect big Trophy Brook Trout and an amazing adventure.
Trophy Lakes
Trophy Lakes
If you are looking for big Trophy Northern Pike then either of these two lakes are your best bet.

Quantz Lake - Perfect for 6-8 anglers. The lake is larger with 13-miles of shoreline and plenty of big Northern Pike lying in the shallows. There is one cabin here with a couple of bedrooms and basic amenities. There are 16' boats and lots of Northern Pike and Walleye.
Napken Lake - the cabin holds 6-8 people and offers outstanding Northern Pike fishing and plenty of big Walleyes too. Anglers enjoy 28-miles of rustic shoreline and the lake is dynamic with many types of structures that support big Trophy Northern Pike.

Hearst Air Service provides you with access to world-class fishing on remote and rugged lakes - From trophy fishing to quanity fishing, they offer you an amazing trip.
Featured Video of Hearst Air Service
---
Popular Alaska Fishing Destinations
TripAdvisor® Traveler Rating
TripAdvisor® Traveler Reviews
You may also be interested in