Howey Bay Resort And Outposts
Fill out the info below and someone from will get back to you.
Email Sent
Howey Bay Resort and Outposts
10 Reviews
-
TripAdvisor® Traveler Rating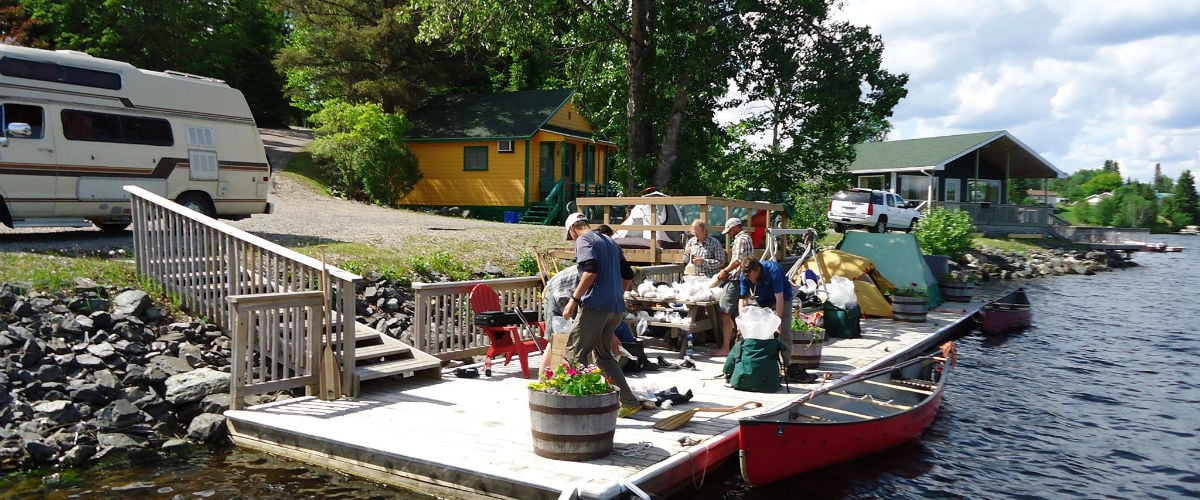 Select closest city to view driving distance:
Approximate Cost:

6 - 7 Days:

$750 to $1,000 Per Person

4 - 5 Days:

$1,000 to $1,500 Per Person

2 - 3 Days:

$1,000 to $1,500 Per Person

Access:

Drive In Camp

Fly In Camp
The Howey Bay Resort & Outposts is based out of Red Lake, Ontario and offers modern-rustic outposts where guests enjoy fishing, hunting, and the beautiful Ontario scenery. For fishermen, that means big Walleye and big Northern Pike as you fish through the Chain of Gullrock, Keg Lake, Ranger Lake, and Two-Island Lake.
Lodging with Howey Bay Resort & Outposts
At the main resort, guests stay in a series of cabins all of which are full-housekeeping. The lodge provides all of the linen and bedding, including towels. Some have their own hot tub. All enjoy the convenience of AC, gas grills, and TV. There is also High-Speed Internet available.

Expect beautiful cabins that are clean, comfortable and that make the perfect place to relax.

At the outposts, guests enjoy hot and cold water for cooking and bathing, full kitchens with freezer, a wood stove, and solar powered lights. There is also a satellite phone. The water system is filtered and potable. While the outposts are set in the wilderness the pilot will stop in and check on you. Expect nice accommodations in a beautiful setting.
Fishing with Howey Bay Resort & Outposts
Fishermen come to Howey Bay Resort & Outposts for the common Walleye which are abundant in the 25-29 inch range. This is a place where you can catch Walleye hand over fist. Borel Lake offers a fishing haven. The lake is deep, ranging to 75-foot depths. This is a tea stained lake so Walleye fishing is phenomenal in the morning and evenings. Additionally, there are several inlets that make an excellent location to find Walleye. From Borel Lake anglers can head to the only portage lake, Bev Lake, which is a five-minute walk. Bev Lake is a catch-and-release lake, but the fishing here is good.

This is also an outstanding place to target large Northern Pike. Whether you fish at the resort, or at one of the seven outposts, such as Borel Lake, you have plenty of opportunities to battle big fish. Overall, expect to find amazing fishing in a beautiful setting.

What is impressive about Howey Bay Resort & Outposts is that everything is well maintained, clean, and ready for guest use. That includes the cabins, boats, and the lakes.
Featured Video of Howey Bay Resort and Outposts
You may also be interested in