Would you like to contact to check availability or learn more?
Fill out the info below and someone from will get back to you.
Email Sent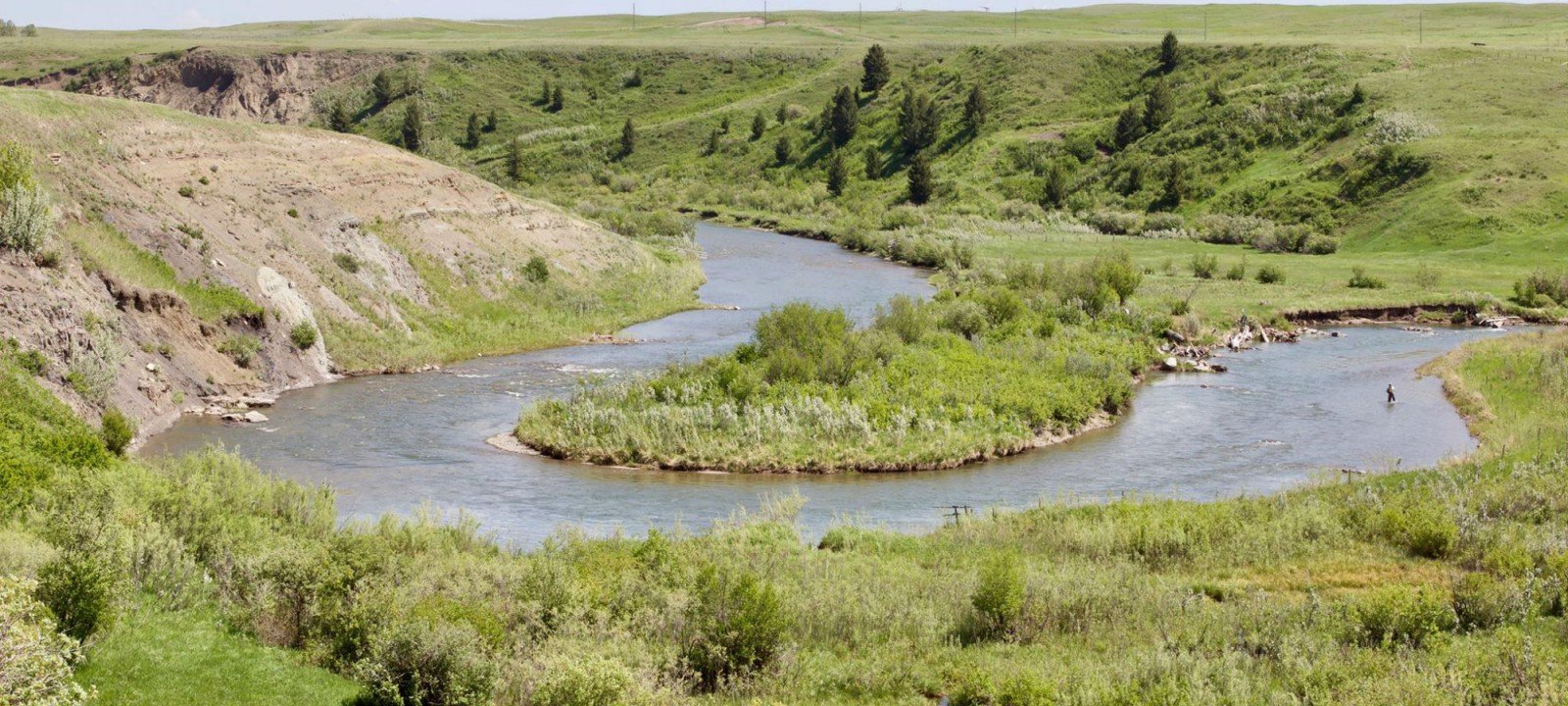 Select closest city to view driving distance:
Approximate Cost:

Full Day:

$500 to $750 Per Person
Iron Bow Fly Shop is located in Calgary, Alberta and serves the fly fishing and angler communities with the best in angling supplies, flies, and gear. They also guide fishing trips along the Bow River and their guests have the option of booking Bow River Float Trips, Walk-in fishing Adventures and Wade Trips - all fully guided by expert guides who fish the same waters.
Fishing with Iron Bow Fly Shop
The Bow River, in Southern Alberta, is to fly fishers who love trout, what the Kenai River in Alaska is to those who love Salmon. Here, you via for big Rainbow Trout and Fat Brown Trout all of which are in their prime run from April into the later days of October. The best month is June and sometimes the weeks before and after June are also amazing. To be clear, the fishing is grand here anytime from April-October but the insanity starts in late May and peaks during the month of June and sometimes spills over into July.

These are fly fishes and as such, they dip the dry, nymph, and streamers of Caddis, Stonefly, as well as bigger land mimics such as grasshoppers. While all of this is technical, the Iron Bow Fly Shop welcomes beginner fishers to the sport of fly fishing and their guides are amazing at introducing the art of fly fishing so that even someone who has never fished will battle trout.

Guided trips are 1-2 anglers and you can bring your own gear or they offer an "All in" package for about $100 more which includes all the flies, rods, and gear.

Their walk-in and Wade Trips are outside of Calgary and a short ride takes you to blue ribbon water where you can fish for Trout along fabled names such as the Oldman River and its tributaries. These trips, like the Floats, are 1-2 anglers and a master-level guide.
---
Popular Alaska Fishing Destinations