Would you like to contact to check availability or learn more?
Fill out the info below and someone from will get back to you.
Email Sent
Kabeelo Lodge
16 Reviews
-
TripAdvisor® Traveler Rating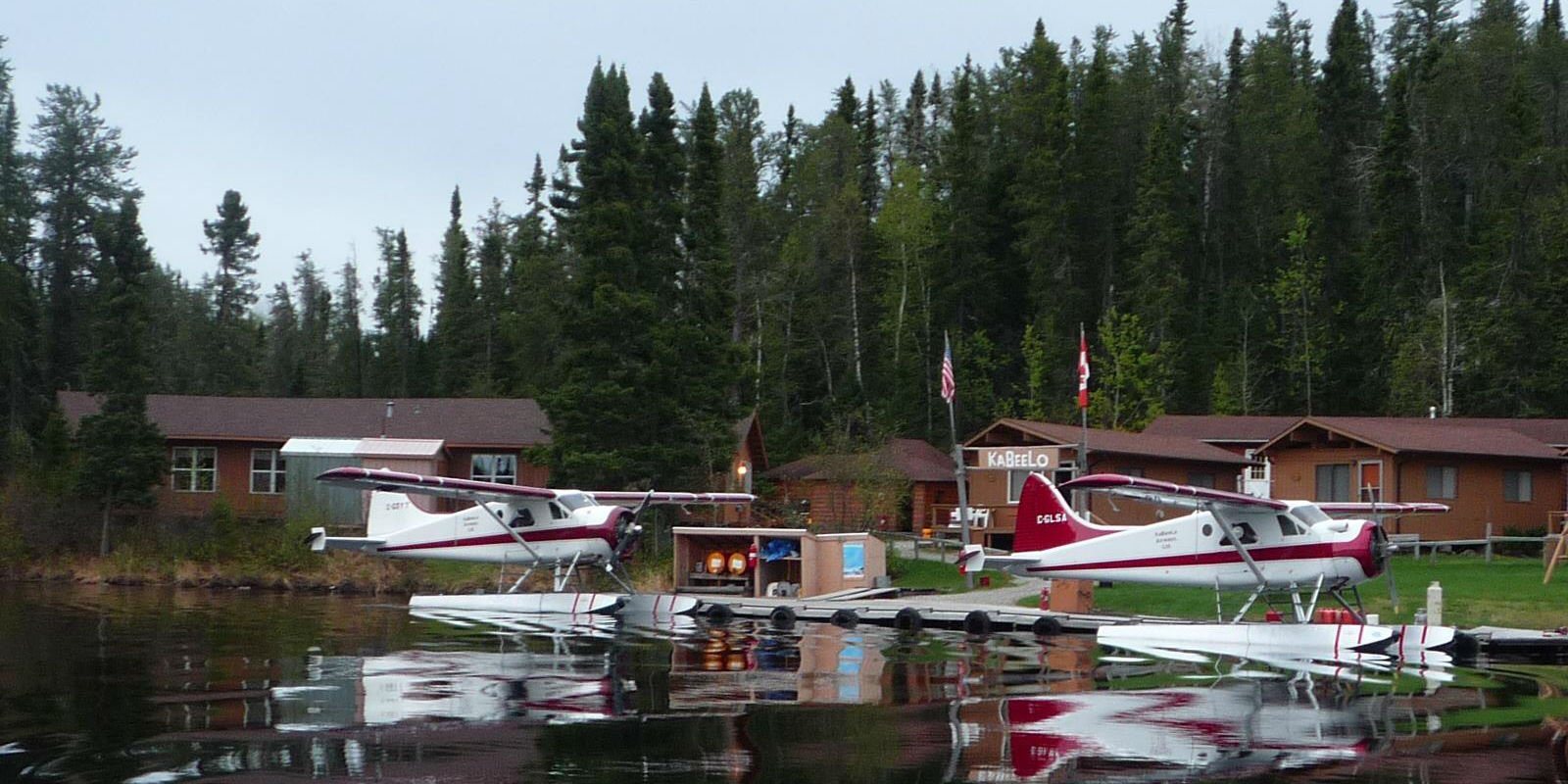 Select closest city to view driving distance:
Approximate Cost:

4 - 5 Days:

$1,000 to $1,500 Per Person

Access:

Drive In Camp

Fly In Camp
KaBeeLo Lodge is located on Confederation Lake and is accessible by car or plane. The lodge is located 35 miles from Ear Falls. The Journey to the lodge is almost entirely on paved roads except for the last 38 miles which are on a well-maintained two-lane gravel road.

Guests are housed in one of the seven cabins at the main base that feature two bedrooms and 3/4 bathroom. The bedrooms hold two twin beds and sleep up to four people. Cabins include daily maid service. Guests enjoy home cooked meals that are served in their large dining room.
Fishing with KaBeeLo Lodge
This is a fly-out lodge that offers access to 13 lakes around the region. Lakes include; Bearpaw Lake, Bertha Lake, Betty Lake, Brokenmouth Lake, Carillon Lake, Dead Dog Lake, Jeanette Lake, Okanse Lake, Perrigo Lake, Ruddy Lake, Seagraves Lake, Wakeman Lake, and Wavell Lake.

These lakes offer unspoiled and richly populated fishing for anglers who want to target Walleye and Northern Pike. Some of these lakes are so populated with Walleye that a boat of three fishermen can haul in 80 Walleye and 20 or more Northern Pike in a single day. That is fishing. If you want to see your pole bent all day long, then this is a lodge that can make that happen.

The Fish, the Lakes, and The Adventure
The record for Walleye in Ontario is 22.25 pounds. Expect a ton of Walleye in the 1.5-3 pound range and a fair number of Walleye over 10 pounds. If you are hunting for Walleye, they like the hard bottom areas of the lake, except when breeding and then they seek out the sandy areas. If the lake is cold, they tend to be near the edges. They like the water temperature to be between 60-70 Degrees F. You can also find them in the weedy beds which is what attracts the Northern Pike to the weedy beds too. Walleye like striking live baits such as night crawlers and minnows. They also like lures in lime green, hot pink, yellow, black, and white.

Northern Pike are awesome fish. They fight, display, breach, and still continue to dare you to land them. When the water is cold, they lurk in the weedy beds in the shallows where they make a meal out of smaller fish. When the water heats up, they tend to move to the deeper areas where weed beds are submerged. You can also find them prowling submerged structures looking for Walleye and other fish to eat. The record for Northern Pike in Ontario is 42.12 pounds. It's possible to break that record, but you need to find the granddaddy of Northern Pike.
Featured Video of Kabeelo Lodge
---
Popular Alaska Fishing Destinations
TripAdvisor® Traveler Rating
TripAdvisor® Traveler Reviews
2021 Moose Hunting
Reviewed By
randybE3297WS
on December 6, 2021
Our 5 stars go to Harald, Ann, Erik, Jason & Julie at KabeeLo' They took care of Us and made sure we had a great time. A couple of Elk hunters from Colorado booked our 1st ever Moose hunt with...
Fabulous FIshing & Service
Reviewed By
alindsa
on January 16, 2019
We have visited several fishing lodges and none compare. Visited with 3 young kids (under age 10) Cabins are modern and well maintained. Remote without being too rustic. We stayed at Seagrave...

1 Helpful Vote
Horrible experience
Reviewed By
Bobbi M
on January 12, 2019
Booked a once in a lifetime moose hunt for me and my dad. For the price I paid I was expecting an unforgettable trip. Well... I guess that?s what I got! To start... four boxes of potatoes and onions...

5 Helpful Votes
You may also be interested in