Would you like to contact to check availability or learn more?
Fill out the info below and someone from will get back to you.
Email Sent
La Seigneurie du Triton
407 Reviews
-
TripAdvisor® Traveler Rating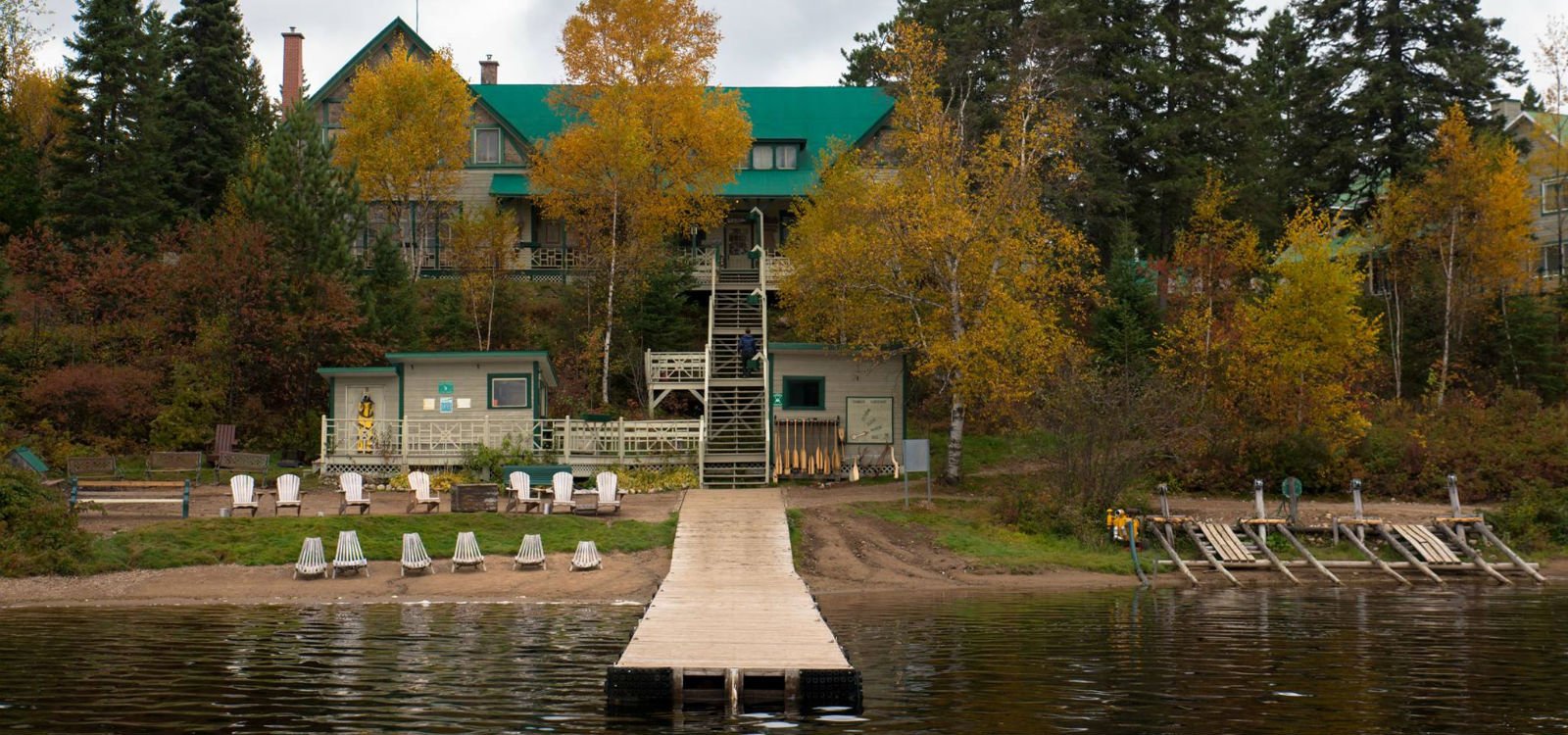 Select closest city to view driving distance:
Approximate Cost:

4 - 5 Days:

$1,000 to $1,500 Per Person

2 - 3 Days:

$750 to $1,000 Per Person

Access:

Drive In Camp

Train In Camp
The La Seigneurie du Triton is a place of legends where the ghosts who walk the halls are iconic - Churchill, Roosevelt, and others. The lodge is roughly 3.5 hours from Montreal and you can drive most of the way. They will pick you up at one of their predetermined pickup points which makes getting to this beautiful spot, fairly simple.

La Seigneurie du Triton is a resort that offers premier fishing and hunting in a beautiful setting.
Fishing with La Seigneurie du Triton
Guests of the lodge have access to one of the most magical places in Canada. You can literally wade the same streams where Churchill or Roosevelt did. If you aim to master the art of fly fishing, this is a wonderful place to do so. They offer lessons, and ample room to practice. The Brook Trout range to 10-12 inches and are a delight to fish. They have a 2-pound club for those guests who land a Brook Trout that is over 2-pounds.

The property here is 50 square kilometers and offers 12 beautifully preserved lakes with wild fish and so many opportunities to Trophy Fish. The primary species near the main lodge is Brook Trout and you can fly out to fish for Northern Pike & Walleye as well.
Lodging at La Seigneurie du Triton
There are a lot of options for lodging here and most of them are luxury and grand. The Club House is the playground where names like Rockefeller, Truman, and Churchill rang. It is a complete experience by itself.

Le Batiscan is the inn on the Lakes Shore and just as grand as The Club House, Smaller, offering only nine-room with private baths and beautiful accommodations, such as a meeting room and easy access to the lake. This is a building that is perfect for parties under 16 people.

The list of beautiful rooms and on-site buildings continues. Take your time and explore all of the options because they are all unique and beautiful.
Featured Video of La Seigneurie du Triton
---
Popular Alaska Fishing Destinations
TripAdvisor® Traveler Rating
TripAdvisor® Traveler Reviews
3 caribou!
Reviewed By
Q8018FOginoc
on July 27, 2022
Omg and omg !? This trip was soooooooo amazing! We got a private hydroplane from La Tuque that ( Isabellle) will arrange for you! ( wow wow and omg wow. ) Service is a 6 plus star and don?t...
Surpassed expectations
Reviewed By
DDumitru
on August 22, 2021
Excellent stay at the Triton for 5 nights. The food is way above average, especially dinners but really what impressed me most was the staff and how friendly and approachable they all were. We really...
Paradise
Reviewed By
gautzeer
on October 18, 2020
What a place ! A disconcerting autarky in a more than pleasant place. Such a pretty island with everything you looking for: sport activities, animals, good food and comfortable rooms. I guess I could...

3 Helpful Votes
You may also be interested in