Would you like to contact to check availability or learn more?
Fill out the info below and someone from will get back to you.
Email Sent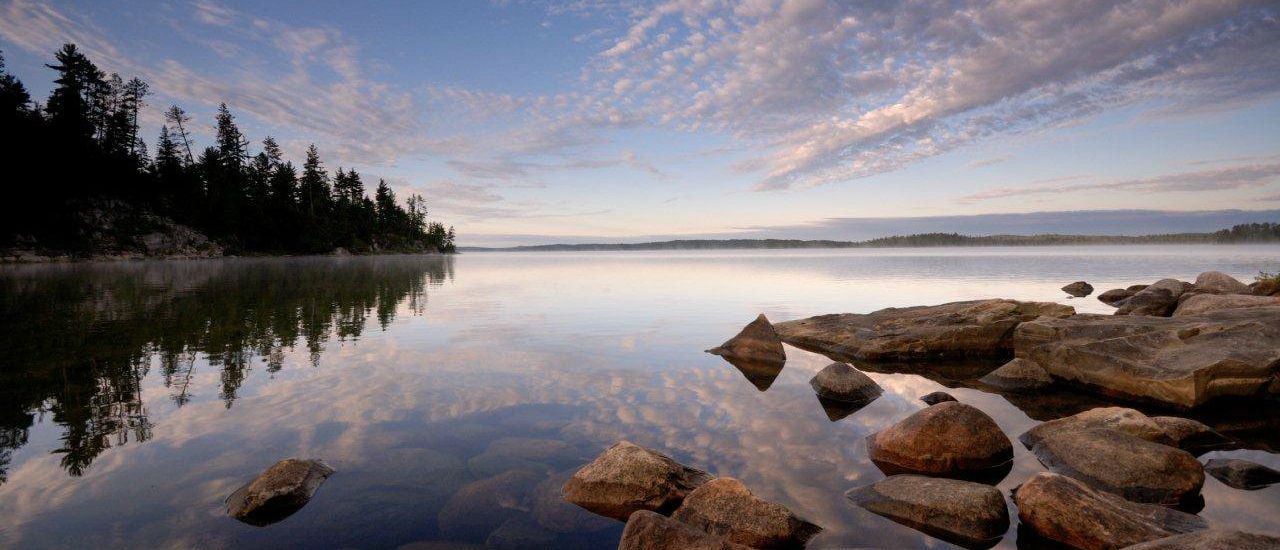 Select closest city to view driving distance:
Approximate Cost:

6 - 7 Days:

$1,000 to $1,500 Per Person

4 - 5 Days:

$1,000 to $1,500 Per Person

2 - 3 Days:

$750 to $1,000 Per Person

Access:

Drive In Camp

Fly In Camp
Lake Obabika Lodge sits just 285 miles from Toronto towards the north. Guests typically enjoy the scenic drive and the outstanding destination. The lodges sits on the shores of Lake Obabika and happens to be the only lodge on this lake. For fishermen, that means unspoiled fishing habitat and plenty of rod bending trophy fish.
Staying at Lake Obabika Lodge
Guests stay in a one of the lodge's chalets. These are buildings that bear the mark and pride of a master carpenter and builder. The detail of what you discover inside and out is amazing. Beds include premium linens such as down duvets while other amenities include scented toiletries. The chalets offer a fireplace, wood burning stove and plenty of comfortable sitting areas. Expect a clean, well-cared for unit with plenty of luxe.
Fishing on Lake Obabika
Guests fish from 16-foot boats equipped with a 2-way radio, map of the lake, and navigation equipment such as a GPS unit and a fish finder. The guides here make the difference when it comes to finding trophy fish. The lake is home to Smallmouth Bass and Northern Pike. Portage lakes include Upper Bass Lake, Clearwater Lake, Wawiagama Lake, and Sarah Lake where you have access to Lake Trout, Speckled Trout, Walleye, and more Northern Pike, and Smallmouth Bass.

What to find and where:

Lake Obabika has Nothern PIke, Smallmouth Bass, Whitefish, Perch and Lake Trout.
Lower Bass Lake is excellent for Lake Trout and Smallmouth Bass.
Upper Bass Lake is perfect for those who love Smallmouth Bass fishing. You can mix it up by targeting Large Lake Trout and Northern Pike.
Wakimaka Lake offers trophy Northern Pike and good Smallmouth Bass fishing.
Wawiagama Lake is a top choice for Lake Trout, Smallmouth Bass and Northern Pike.
Clearwater Lake is home to big Lake Trout and large Smallmouth bass. The absence of Northern Pike helps create a trophy lake for other fish.
Sarah Lake and Bass Lake are both amazing places to fish Smallmouth Bass
For those who love to fish, but also like to enjoy their downtime in a comfortable and posh environment, Lake Obabika Lodge offers an amazing location. With a top selection of lakes and fish, this is easily one of the best places to enjoy a fishing vacation.
---
Popular Alaska Fishing Destinations
You may also be interested in