Would you like to contact to check availability or learn more?
Fill out the info below and someone from will get back to you.
Email Sent
Laurie River Lodge
22 Reviews
-
TripAdvisor® Traveler Rating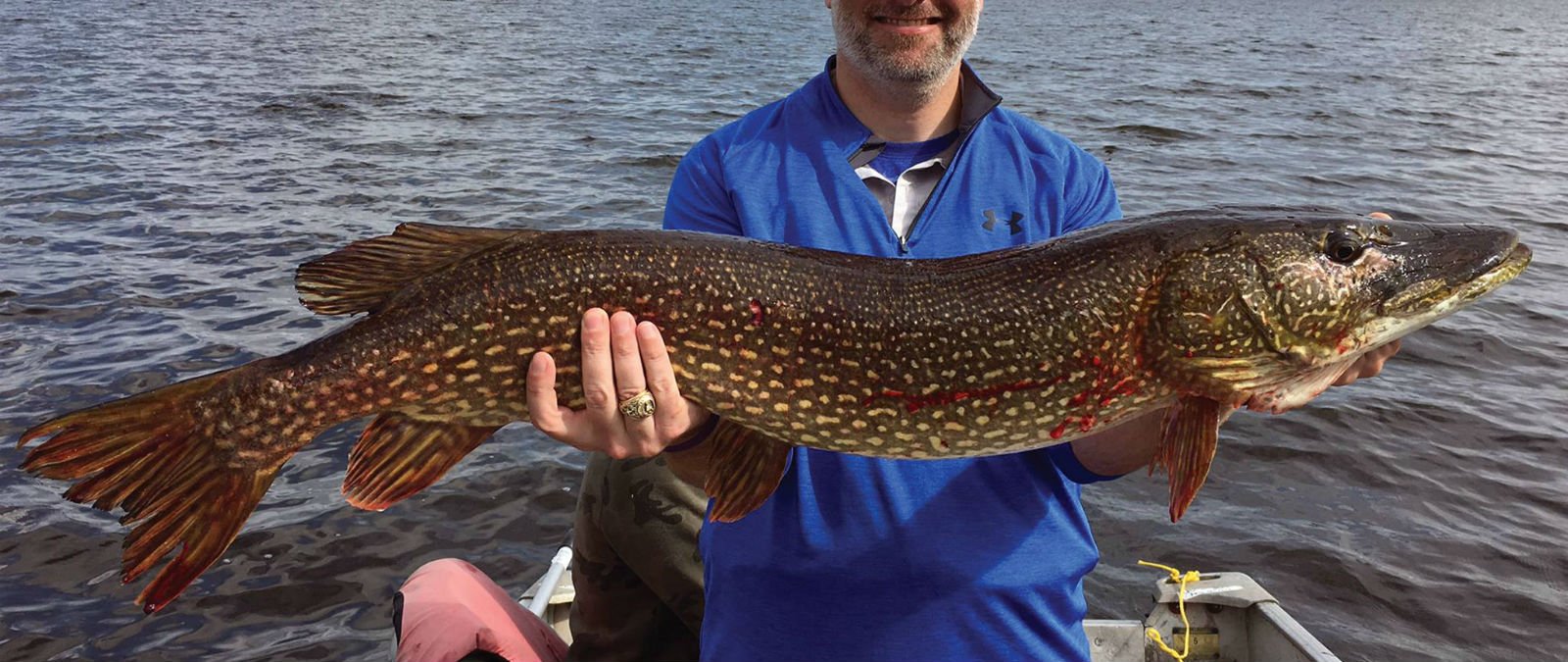 Select closest city to view driving distance:
Approximate Cost:

6 - 7 Days:

$4,000 to $5,000 Per Person

4 - 5 Days:

$4,000 to $5,000 Per Person

2 - 3 Days:

$3,000 to $4,000 Per Person

Access:

Fly In Camp
The Laurie River Lodge is near Lynn Lake in Manitoba Canada. Getting to the lodge is fairly easy as the lodge has a full downloadable brochure that details how to get there. The short of it is that you can fly in with your own plane, drive and then fly in or fly in directly from the Winnipeg International Airport. The Lodge sits some 550 miles from Winnipeg along the narrows between the North and South ends of McGavock Lake.

The lodge is hardwood constructed and offers a beautiful rustic haven for people who want to enjoy the Manitoba wilderness and fishing. There are six cabins at the main lodge and each offers modern conveniences, comfortable digs, and a cozy atmosphere. Expect 110v electricity, furnished decks, and daily maid service.
Fishing with the Laurie River Lodge
Guests fish the McGavock Lake and upwards of 40 miles of the Laurie River system. This is prime fishing for big Northern Pike, and large Walleye. Expect Pike in the 30-40 inch range with ample opportunity to battle a Northern Pike that is over 50 inches. For Walleye, expect Trophy Walleye in the 28-inch range with plenty of 15-20 inch fish available.

The river system is slow moving and that makes an excellent habitat for both Northern Pike and Walleye. Also, available are Trophy Lake Trout. The combination of Trophy Pike, Trophy Walleye, and Trophy Lunkers makes the Laurie River system on that fishermen return to year after year.

The Lodge also hosts outpost cabins on Secret Lake and Kamuchawie Lake. Both locations are prime for trophy Northern Pike, Trophy Walleye, and Big Fat Lake Trout and often you can target all three in the same locations.

Overall, expect a cozy, warm stay with outstanding opportunities to battle big Trophy fish.
---
Popular Alaska Fishing Destinations
TripAdvisor® Traveler Rating
TripAdvisor® Traveler Reviews
Best fishing excursion ever
Reviewed By
X5396MQscottk
on August 10, 2019
Love this place. Erin and Brent are the best hosts. 4 course dinners, flyouts to remote lakes where you catch huge walleye and pike, what's not to love. Call today, you can't go wrong! What...

1 Helpful Vote
Great fishing trip
Reviewed By
BobbyDSD
on July 30, 2019
Three friends and I just returned from four days of fishing in Northern Manitoba. This year we fished at the Laurie River Lodge out of Lynn Lake, Manitoba. We flew from San Diego, California to...

2 Helpful Votes
Far Exceeded Expectations
Reviewed By
DoctorArr
on July 17, 2018
I know there are a number of fishing camps in northern Manitoba and western Ontario. I cannot imagine that any could be better than this one. The travel logistics worked perfectly, the cabins were...

1 Helpful Vote
You may also be interested in