Would you like to contact to check availability or learn more?
Fill out the info below and someone from will get back to you.
Email Sent
Loch Island Lodge
26 Reviews
-
TripAdvisor® Traveler Rating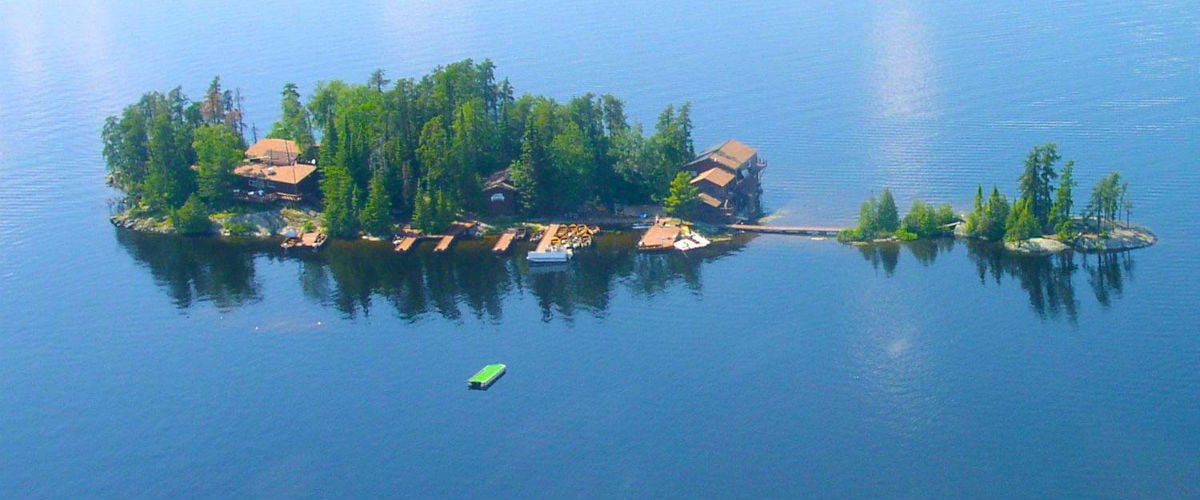 Select closest city to view driving distance:
Approximate Cost:

6 - 7 Days:

$1,000 to $1,500 Per Person

4 - 5 Days:

$750 to $1,000 Per Person

2 - 3 Days:

$500 to $750 Per Person

Access:

Drive In Camp

Fly In Camp

Train In Camp
Loch Island Lodge offers a special location in the center of the Chapleau Crown Game Preserve on the shores of Wabatongushi Lake, which is a haven for Northern Pike fishing.

Guests of the lodge stay in outpost cabins located around the lodge compound. Cabins range in size from 2-3 bedrooms. On Camp Lochalsh, there is space for up to 22 people. Guests can also opt for the quiet and remote Otter Island, which has two cabins at opposite ends of the island. Sandy Bay is another option that features two cabins and room for 12 guests. The central lodge offers TV, pool, a tackle and gift shop, large dining room, and wireless internet. The most exclusive option is the Isle of Jordan where a beautiful lodge/cabin sits with enough room for seven people and an outstanding set of amenities.
Fishing on Wabatongushi Lake
Wabatongushi Lake is home to Walleye, Nothern Pike, Smallmouth Bass, Whitefish, and Perch. The lake offers 22 miles of clear water and over 10,000 acres of surface. The average depth is 22 feet with holes that sink to 100 feet or more. Expect to find islands, points, sunken islands, and underwater structures that form a perfect habitat to grow large fish. Guests of the Lodge have access to an additional ten portage lakes which include Speckled Trout, Walleye, Northern Pike, and Smallmouth Bass. Most of the Portage Lakes have boats and motors moored on them.

Walleye range in size from 1.5-2 pounds with ample opportunity to catch a trophy. For Northern Pike, the average fish weigh up to five pounds with a monster weighing in at 20 or more pounds. The Speckled Trout are good fishing too as they range to the seven pound 10"-12" range. There are also swarms of whitefish and perch available that make excellent eating. If you are going to cook in your cottage, bring some fixing for beer battered fish, the Whitefish are that good.

The main lodge sells fishing licenses. Overall, expect a beautiful stay in a beautiful location with outstanding fishing opportunities.
Featured Video of Loch Island Lodge
---
Popular Alaska Fishing Destinations
TripAdvisor® Traveler Rating
TripAdvisor® Traveler Reviews
Walleye Fishing Getaway
Reviewed By
susancM3444NN
on August 22, 2022
Everything we expected and more. The cabins had everything we needed. The staff were exceptional. The 3 meals per day were way better than we could have imagined. The fishing was as expected for...

1 Helpful Vote
Great Outpost, Terrible fishing!
Reviewed By
Dannysfree
on September 17, 2019
Our group stayed in the Isle of Jordan, I have to say this cabin was one of the best we have ever stayed in for an outpost. The limited contact with the staff we had (we were at an outpost so we...
Shocking
Reviewed By
robjsmil
on September 1, 2019
I am v confused by other reviews ive seen on here, so thought i need to write one myself. Went to camp localsh in June with friends. First off, the place has not been looked after for years, it is...

1 Helpful Vote
You may also be interested in