Would you like to contact to check availability or learn more?
Fill out the info below and someone from will get back to you.
Email Sent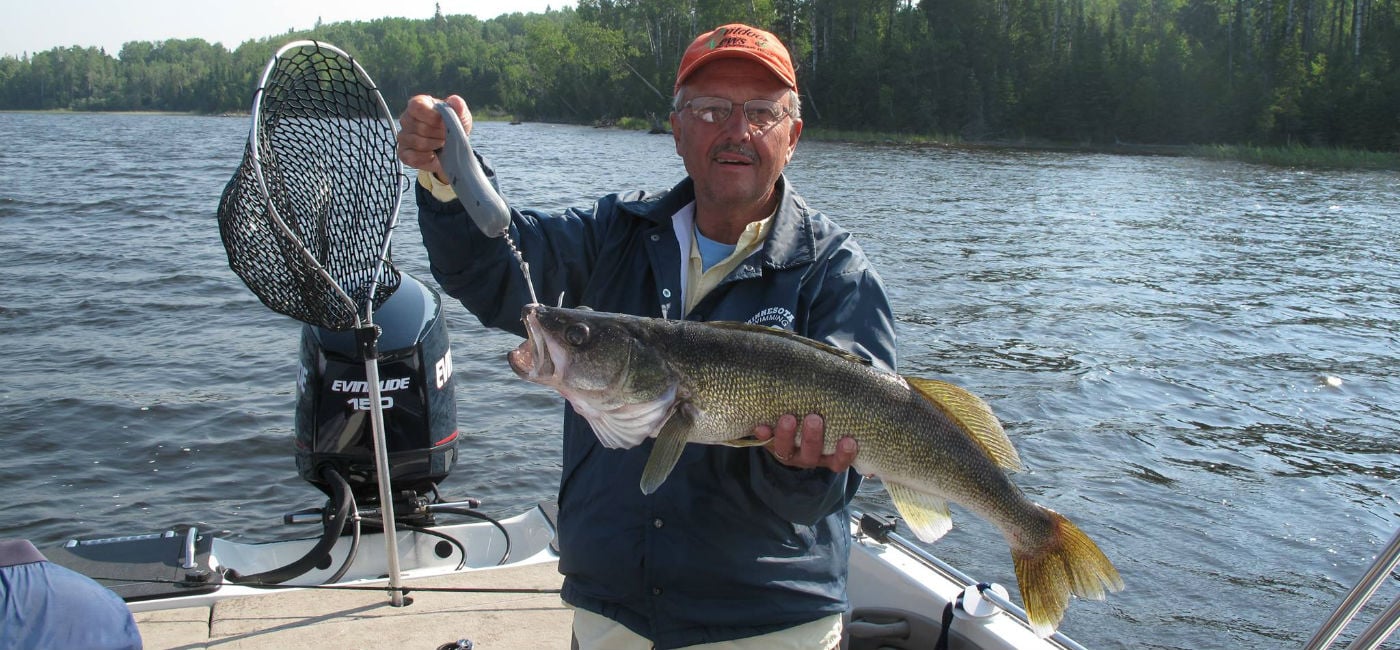 Select closest city to view driving distance:
Approximate Cost:

6 - 7 Days:

$750 to $1,000 Per Person

4 - 5 Days:

$750 to $1,000 Per Person

2 - 3 Days:

$500 to $750 Per Person

Access:

Boat In Camp
Lost Island Lodge sits on the shores of Lac Seul. The lake is fed by three amazing rivers, the Vermillion River, The Root River, and the English River. Such an amazing assortment of freshwater makes Lac Seul a haven for fish production and that means great fishing for fishermen.

Guests are housed in a series of cabins that sit amid the tall pines and along the lake's shore. The cabins offer clean and modern accommodations with linens, kitchens, running water and bath facilities. The sun decks are screened allowing guests to enjoy the outdoors with less risk of biting insects. Guest services are arranged by packages, so some guests enjoy meals prepared by the lodge, and others prefer to cook for themselves.
Fishing with Lost Island Lodge.
In 1929, Lac Seul was created. This is a man-made reservoir made from the backwaters of the Ear Falls Dam. The Lake offers 5000 miles of shoreline and stretches for over 100 miles in length. Within those boundaries are one of Ontario's most active fisheries. Lac Seul is a mega fishing haven for those fishermen who love Walleye.

While the Walleye fishing here is outstanding, they are not the only fish in the reservoir. Guests can target Walleye, Smallmouth Bass, Muskie, and Northern Pike. What could be better than an endless supply of Smallmouth Bass and Walleye, but a population of monstrous predatory fish too? If you have not fished for Northern Pike or Muskie, take this opportunity and do so. Both will make you a changed fisherman.

Expect to work with experienced guides who know the lake and the fish that call it home. With such a huge body of water, using a guide is preferred unless you just want to explore the lake as you fish. The guides know where the best fishing is and how the lake changes throughout the year. It makes a lot of sense to take advantage of their expertise.
Fishing on Lac Seul
The lake is 100 miles long and offers over 5000 miles of shoreline. That means plenty of hidden coves, sheltered bays, shallows, and deep water fishing opportunities.

The trick to fishing here is knowing your fish. If you are fishing for Northern Pike, slip a few steel leaders into your tackle box. These fish have 700 plus teeth in their mouth, and they will make short work of your line. You can also use the Lost Island Lodge trick and just gently lift up when you feel the bite. The fish will set the hook as it runs and in so doing the line will avoid the teeth.
Featured Video of Lost Island Lodge
---
Popular Alaska Fishing Destinations
You may also be interested in