Camp Missanabie - Northern Walleye Lodge
Would you like to contact to check availability or learn more?
Fill out the info below and someone from will get back to you.
Email Sent
Camp Missanabie - Northern Walleye Lodge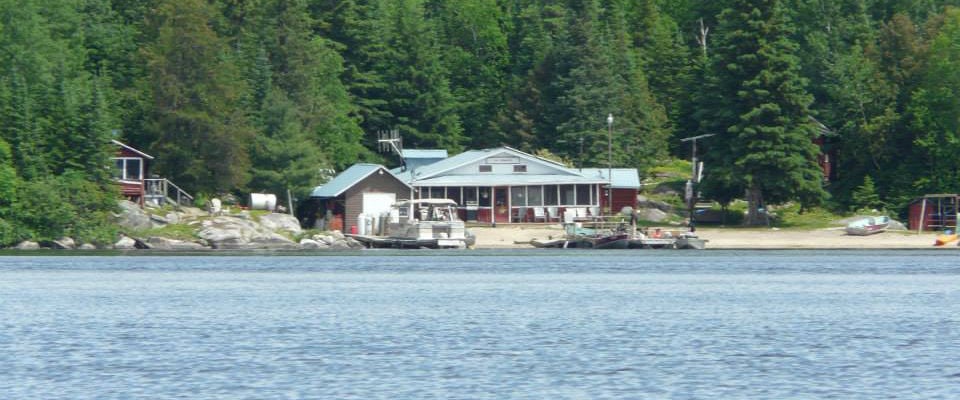 Select closest city to view driving distance:
Approximate Cost:

6 - 7 Days:

$250 to $500 Per Person

4 - 5 Days:

$250 to $500 Per Person

2 - 3 Days:

$250 to $500 Per Person

Access:

Drive In Camp
Camp Missanabie is located in Northern Ontario north of Chapleau, Hawk Junction, and Wawa. The camp sits on the shores of Dog Lake, which is near Missinabie Provincial Park. The camp offers outstanding fishing opportunities for Walleye, Nothern Pike, Smallmouth Bass, Lake Trout, Brook Trout, Perch, and Whitefish.

The camp is a series of a main lodge and cabins. The lodge is the place where meals are, and group activities happen. The dining rooms seats 24 and doubles as a conference space for group events. You can opt for a meal plan when you book your reservation, or you can cook in the cabins. Cabins range in size from one- to three-bedrooms. One bedroom cabins sleep up to four people while the three bedroom cabins sleeps ten people. Cabins have fully equipped kitchens and feature a propane furnace for heat.
Fishing with Camp Missanabie
Dog Lake is fed by both Dog River and the Lochalsh River. The remote location means very little fishing pressure, so the fisheries here are healthy and huge. Expect to find Walleye in the 1-3 pound range and up to 19 inches in length. The Northern Pike are the big fish on Dog Lake. Expect to find plenty of 2-5 pound Northern Pike, but the big Northern Pike weigh can 20 pounds or more. The largest Northern Pike caught at Camp Missanabie was 50 inches in length. If you love Smallmouth Bass fishing, then Dog Lake is the place to come. Smallmouth Bass are plentiful in the 2-pound range. Expect to find the Smallmouth Bass in Schools hunting the smaller fish along the shores. Lake Trout here are huge. They range in size from 2-25 pounds and are often found in the deeper part of the shallow portion of Dog Lake. Dog Lake has a bottom depth of 245 feet. Brook Trout are also plentiful and often reach a foot in length. You have to know where to find Brook Trout, and that is the smaller streams that feed the lake. Look for the riffle zones and the Brook Trout will be just downstream from that queuing up behind rocks.

Hunting and Other Adventures at Camp Missanabie
The camp hosts Black Bear hunting and Moose Hunting. The local area offers two bear management areas, and both offer excellent hunting. The fact that the camp borders two parks that offer non-hunting areas for wildlife, means the opportunities here are greater. For Moose Hunting, The camp offers Bull and Cow tags, and the local Moose are big.

As you can see, the opportunity for adventure here is pretty amazing.
Featured Video of Camp Missanabie - Northern Walleye Lodge
---
Popular Alaska Fishing Destinations
You may also be interested in