Northwinds Canadian Outfitters
Would you like to contact to check availability or learn more?
Fill out the info below and someone from will get back to you.
Email Sent
Northwinds Canadian Outfitters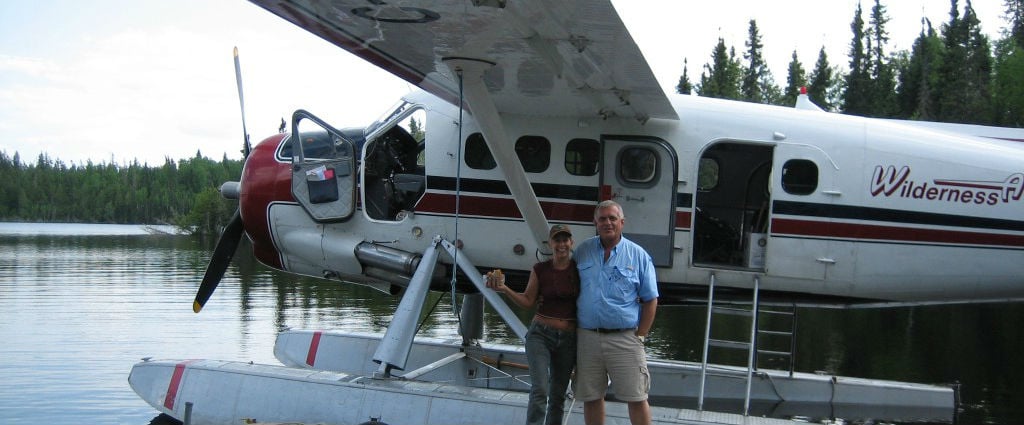 Select closest city to view driving distance:
Approximate Cost:

6 - 7 Days:

$1,500 to $2,000 Per Person

4 - 5 Days:

$1,000 to $1,500 Per Person

Access:

Drive In Camp

Fly In Camp
Northwinds Outfitters sits just east of Vermilion Bay and off of the Trans-Canada Highway 17 and an easy 3.5-hour drive from International Falls. Northwinds Outfitters offers an amazing wildlife adventure for fishermen and hunters.

Housing options depend on what kind of adventure you book. The lodge offers a base camp and outposts to their drive in or fly-out visitors. The base camp sits in Pine Grove and features small cottage units in a resort setting. Expect TV, carpeting, and modern amenities including daily maid service. The outpost cabins feature solar powered lights, hot and cold water, screened porches with BBQ's and a fish processing facility. All that guests need to bring is their fishing gear and the adventure of a lifetime starts the moment you step into the boat.
Fishing with Northwinds Outfitters
The focus here is always on fishing. The fly-out camps put you on your own lake where you can fish to your hearts content. The boats feature new motors, swivel seats and plenty of gasoline. The outposts feature two cabins on two lakes — Clace Lake, and Co-Pilot Lake

Co-Pilot Lake features top fishing for Northern Pike and Walleye and the cabins here hold up to eight people. The cabins are located on opposite ends of the lake.

Clace Lake features excellent fishing for Northern Pike, Walleye, and Perch. The cabins here hold six people each and also sit on opposite ends of the lake.

The Base Camp offers the most variety in terms of lakes as there are a dozen plus lakes available for fishing including Lake Seul, Cedar Lake and Lake X. You also get more fish species at the base camp. Here you can fish for Walleye, Northern Pike, Smallmouth Bass, Whitefish, Lake Trout, and the mighty Muskie.

The Base Camp has one other option — fishing guides. Guides add a positive spin to fishing because they know where the fish are, and how to fish each type of lake that you choose. Lakes are not just bodies of water, they offer different structures, and habitat. Using a guide makes your trip more enjoyable.

While this article focuses on fishing, the same amenities apply to hunters. Fly-out or drive in options allows both fishermen and hunters to enjoy the best adventure possible.
---
Popular Alaska Fishing Destinations
You may also be interested in