Oliver Lake Wilderness Lodge
Would you like to contact to check availability or learn more?
Fill out the info below and someone from will get back to you.
Email Sent
Oliver Lake Wilderness Lodge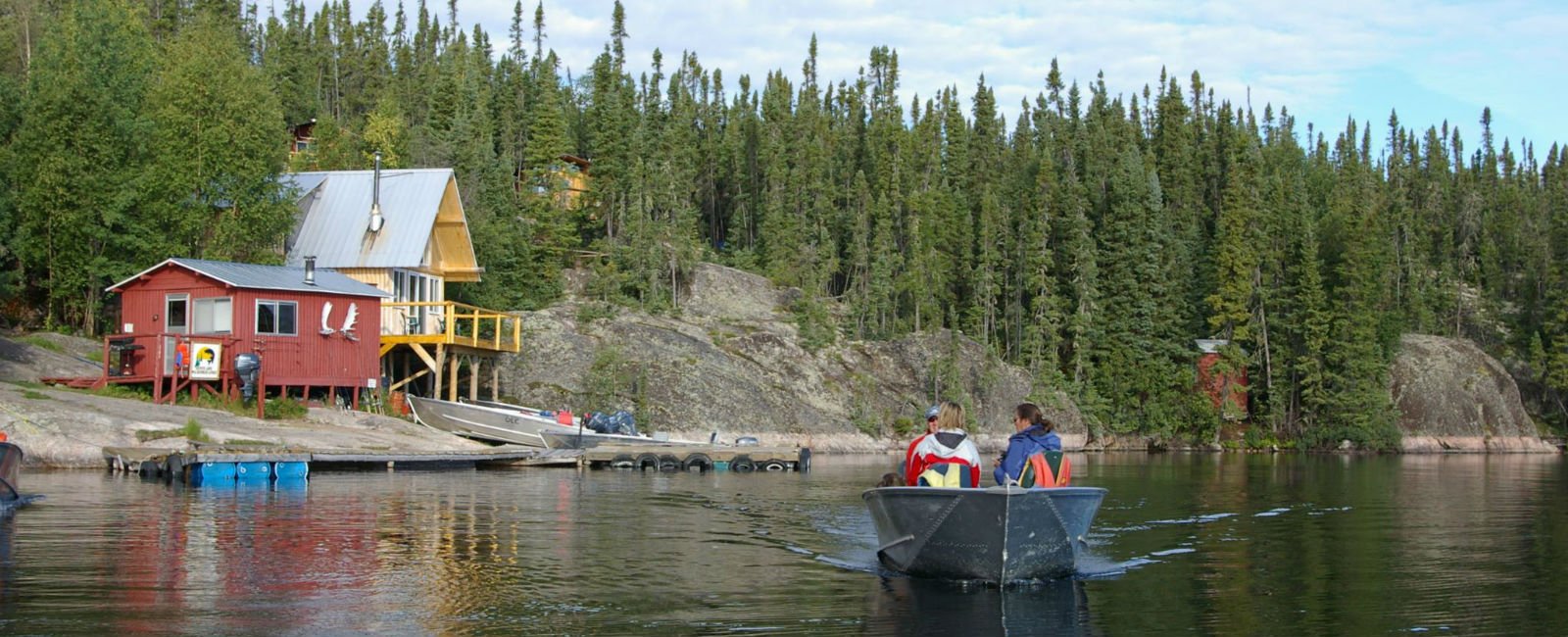 Select closest city to view driving distance:
Approximate Cost:

6 - 7 Days:

$3,000 to $4,000 Per Person

4 - 5 Days:

$2,000 to $3,000 Per Person

2 - 3 Days:

$1,500 to $2,000 Per Person

Access:

Boat In Camp

Fly In Camp
The Oliver Lake Wilderness Lodge sits just 150 miles to the North of La Ronge. This is a fly-in lodge that offers outstanding fishing opportunities for Arctic Grayling, White Fish, and big Northern Pike, Walleye, and Lake Trout. Fishing spread over a 60 mile long and 10-mile wide water system which make a natural habitat for big Pike.

The lodge is a larger complex and guests stay in cabins with flush toilets, hot and cold water for showers and cooking, a well-stocked kitchenette with fridge, and a propane cook stove. The electricity is on 24/7 and for heat, there is a wood heater. The main lodge offers dining and a small tackle shop.
Fishing with Oliver Lake Wilderness Lodge
Typically, you arrive at the lodge around 8 am and are fishing by 9 am. Lunch is a shore lunch prepared by your guide. Fishing ends around 5:30 and dinner is served around 6:30.

Guests fish from 16.5 foot and 18-foot aluminum boats that feature padded seats, casting decks, and 25 hp to 40 hp motors. This is a catch and release lodge and barbless hooks are required. As such, you, the guest have more opportunities to battle big Trophy Fish.

What you can expect for fishing here is big fish. The common Northern Pike are 20-30 inches, but the Trophies range from 40-53 inches. That's a lot of fish to battle. For Lake Trout, big trout are those over 26-inches. Walleye are prolific and the big ones are in the 22-inch range. For Arctic Grayling expect 2-4 pound fish. All Grayling are catch and release.

Overall, this is a great place for fly fishermen and spin casters. Fly fishermen do best in late spring and late summer/early fall.
Featured Video of Oliver Lake Wilderness Lodge
---
Popular Alaska Fishing Destinations
You may also be interested in