Peffley's Canadian Wilderness Camp
Would you like to contact to check availability or learn more?
Fill out the info below and someone from will get back to you.
Email Sent
Peffley's Canadian Wilderness Camp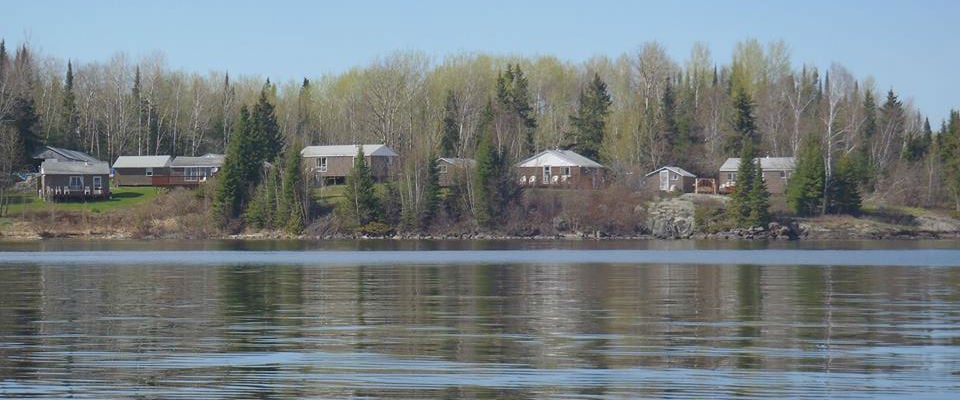 Select closest city to view driving distance:
Approximate Cost:

6 - 7 Days:

$500 to $750 Per Person

4 - 5 Days:

$500 to $750 Per Person

Access:

Boat In Camp
Peffley's Canadian Wilderness Camp is an easy 180 miles from International Falls and just up Highway 105 from Vermilion Falls. The lodge is island based and a 20-minute boat ride on Wabaskang Lake. The lodge is family friendly and an excellent spot for small groups.

Guests are housed in modern cabins with hot and cold water, three piece bathroom, sitting and dining areas, full kitchen, and wood heat. There are eight cabins that range in size from one bedroom to three bedrooms that sleep between 2-6 guests. Beds are twin-sized and fitted with cozy linens and comforters. Expect well maintained, clean, and comfortable accommodations.
Fishing with Peffley's Canadian Wilderness Camp
Wabaskang Lake offers an above average fishing population within the Northwest Region of Ontario. What that means for fishermen is a lot of good sized fish.

For Walleye fishermen expect plenty of 1-3 pound fish with opportunities to land 12-pound fish. The fish congregate near the weeds and sunken islands where food is plentiful.

For Northern Pike fishing expect fish in the ten-pound range with the possibility of 25 plus pound fish. The Northern Pike also frequent the weed beds in quiet bays and sheltered places. That is where the food is. The best time to target the big Northern Pike is August, with the last week of July and the first week of September being good times too.

Jumbo Perch offer some of the best eating fish around. Here they range in size from 9-14 inches. Jumbo Perch are very plentiful, and the limit is 50.

For quality, Smallmouth Bass fishing go no farther. The Smallmouth Bass range from 3-6 pounds and can be caught from a boat or fishing right off the pier.

The fishing here on Wabaskang Lake is good. This is also the only lodge on this end of the lake, so the waters are primed for fishing. Overall, expect excellent fishing, beautiful location, and comfortable cabins.
Featured Video of Peffley's Canadian Wilderness Camp
---
Popular Alaska Fishing Destinations
You may also be interested in