Would you like to contact to check availability or learn more?
Fill out the info below and someone from will get back to you.
Email Sent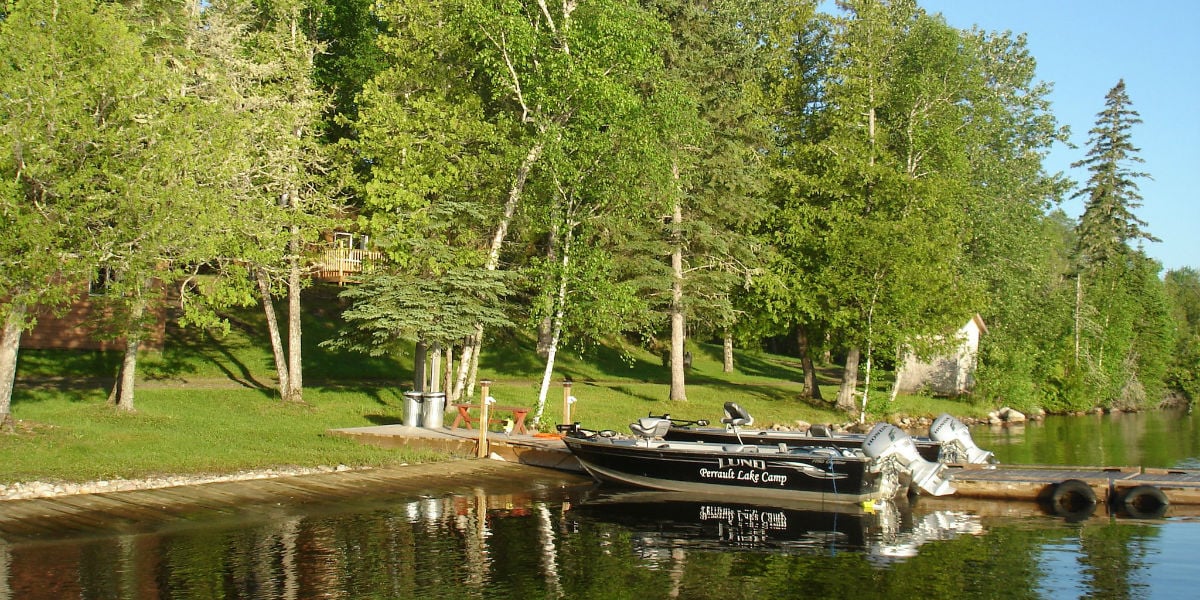 Select closest city to view driving distance:
Approximate Cost:

6 - 7 Days:

$500 to $750 Per Person

4 - 5 Days:

$250 to $500 Per Person

Access:

Drive In Camp
Perrault Lake Camp sits about 40 miles north of Vermilion Bay along Highway 105 and 185 miles from International Falls, Minnesota. This is an easy camp to find and offers some good fishing. Perrault Lake Camp sits along the shores of the north bay of Perrault Lake.

Guests can stay in cabins or rent a camp spot for trailer or RV's. There are six modern and well-equipped housekeeping cabins. Some cabins are wheelchair accessible. All cabins offer a charcoal grill, full kitchen, an open floor plan with dining and living areas. There is a three piece bathroom and plenty of hot and cold water. The camp provides bed linens, but guests need to bring kitchen towel and groceries. There are electric heaters, flat screen TV. For an added fee, you can have wireless internet. Expect clean and comfortable cabins.
Fishing with Perrault Lake Camp
Guests are welcome to bring their own boat. The lodge provides 1750 Lund boats with 40 hp electric start motors and a bow mounted trolling motor. Boats feature live well, pedestal seats, flat bottom floor, and a Garmin depth finder.

Perrault Lake is home to some big fish such as 30 plus inch Walleye, 50 plus inch Muskie, 20 inch Smallmouth Bass, 39 inch Northern Pike. Big Walleye like Minnow, Jointed Rapala, Shad Rap, as lures/bait. Muskie tend to go for Suspending Rogue, Leech, and Creepers. Nothern Pike like the Rapala, Minnow, and Bucktail while the Smallmouth Bass go for the Jointed Rapala, Crawler, and Leech. Someone even hauled in a 12-inch Crappie on Suspending Rogue lure.

If you love targeting trophy fish, Perrault Lake is the place to find them. June and July seem to be the best months for Walleye, Smallmouth Bass, and Northern Pike. The Muskie seem active in mid-June. Overall, expect excellent fishing opportunities all summer long. The Camp runs a leader board, and that makes fishing even better.
Featured Video of Perrault Lake Camp
---
Popular Alaska Fishing Destinations
You may also be interested in