Would you like to contact to check availability or learn more?
Fill out the info below and someone from will get back to you.
Email Sent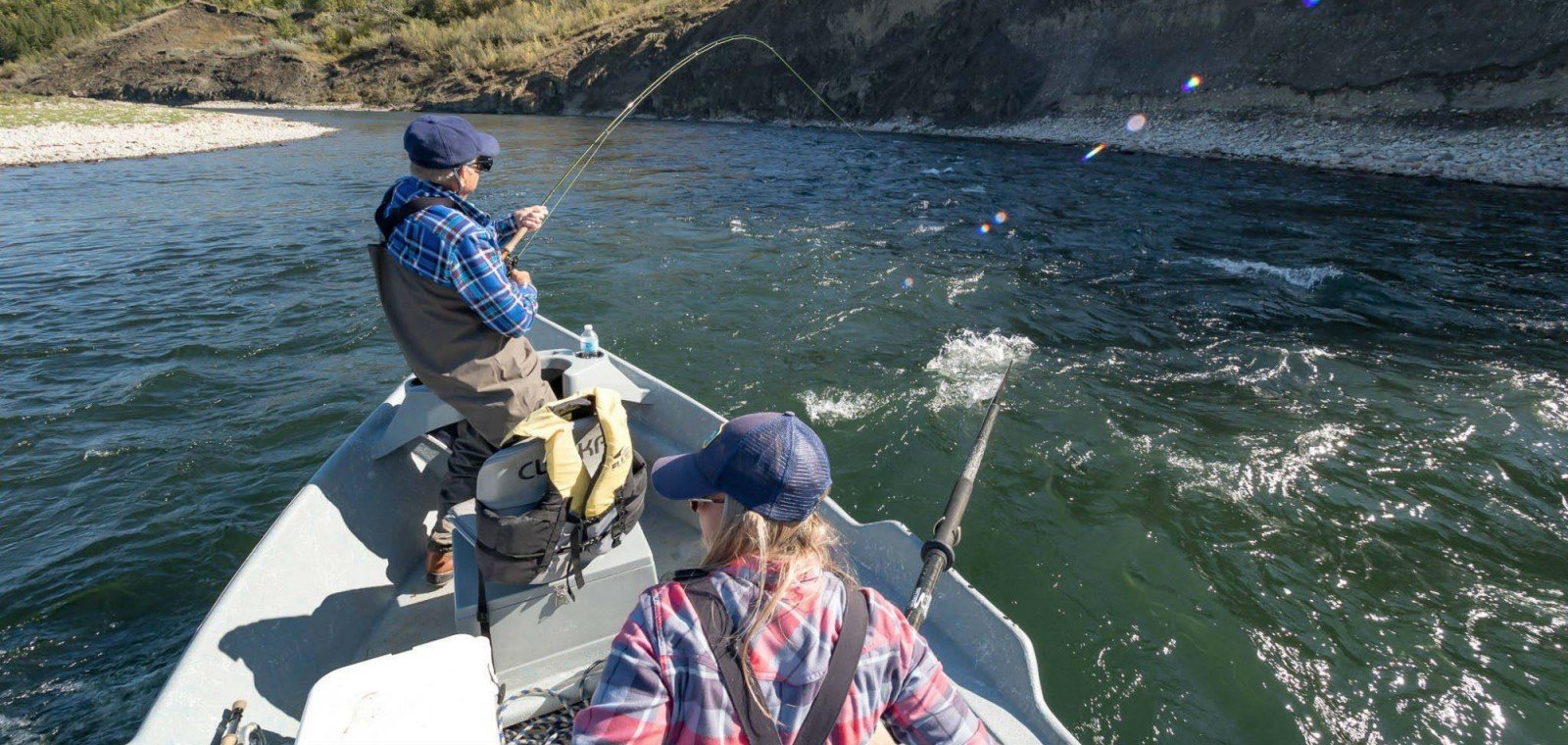 Select closest city to view driving distance:
Approximate Cost:

Full Day:

$500 to $750 Per Person; $250 to $500 Per Person
PS on the Fly is Paula Shearer and she is one of the best guides on the Bow River. She has fished here since she was a small girl wading and drifting these waters.

This is a blue ribbon fly fishing river and Paula is able to share the secrets of fishing here with those who are master fly fishers and with those who are just learning to fish.
Fishing with PS on the Fly
Your adventure starts with an expert guide and in an area that offers some of the world's best fly fishing. You can fish the Bow or any of the other enchanting rivers that flow from the Eastern Rocky Mountains.
Fishing the Bow River
The Bow River is like two rivers. The upper river, that which is above Calgary and begins in the Rocky Mountains is a walk and wade river. Here you target Cutthroat Trout and in some of the secret spots, you can target big Trophy Bull Trout. This is an area that is also home to other rivers that offer exceptional fishing too. The reason that you don't hear a lot about these rivers or the upper Bow is that they are Walk and Wade. The Lower Bow River is below Calgary and it offers nice drift boat fishing through runs and oxbows that hold world-class trout.

The Lower Bow is rich in fish and here you can battle big Fat Brown Trout among many other species of Trout. Those include the big Brown Trout and Rainbow Trout, Brook Trout, and Bull Trout. The local area creates a perfect fishing haven as the river and climate are perfect for growing a lot of aquatic insects and other food that keep the waters rich with nutrients for the Trout.

Much of the river is catch and release and that type of habitat grows big Trophy Fish. You should expect active fishing and access to a lot of fish and plenty of Big Fish. PS on the Fly has the experience and knowledge to turn a full day of fishing into a fishing trip of a lifetime.
Featured Video of PS on the Fly
---
Popular Alaska Fishing Destinations