Would you like to contact to check availability or learn more?
Fill out the info below and someone from will get back to you.
Email Sent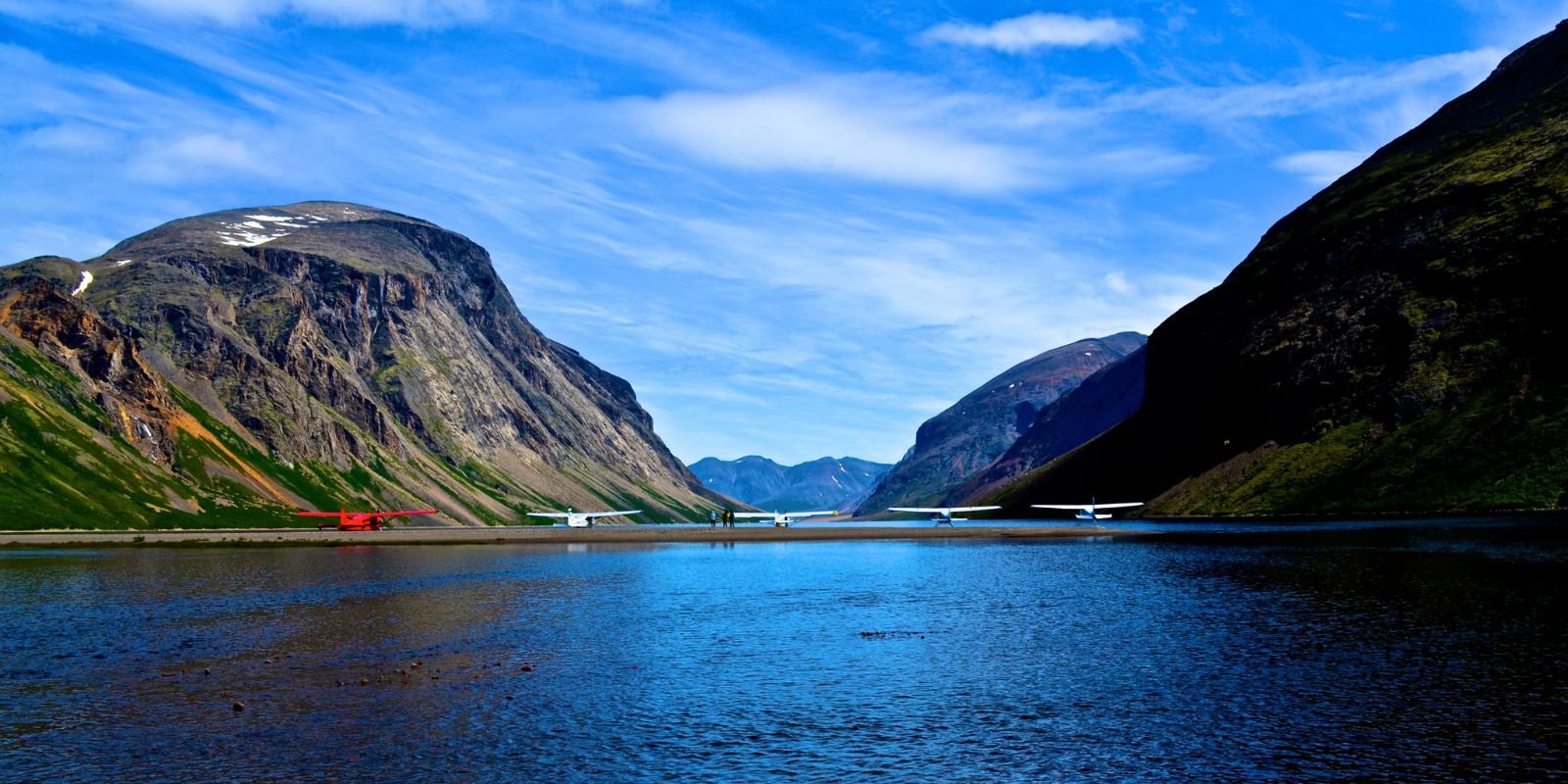 Select closest city to view driving distance:
Approximate Cost:

6 - 7 Days:

$5,000+ Per Person

Access:

Fly In Camp
Rapid Lake Lodge has room for 16 guests and the lodge sits some 1,400 km from Montreal and just 150 km to the Southeast of Kuujjuaq. Getting here is fairly easy despite the remoteness of the lodge. It is just a 45-minute flight from Kuujjuaq to the lodge.
Fishing with Rapid Lake Lodge
This is the Far North and the Arctic. Here you do not fish with the Grizzlies, but with the Polar Bears. It is a beautiful country with cold running rivers and lakes. It is home to the species of fish that endure this hard land. One of the main attractions is the beautifully colored Red Arctic Char. Char a cousin to the Salmon and these range in size to the medium Kind Salmon and Chum Salmon you'd find in other locations. Also available are Brook Trout, also in beautiful colors. You also have access to Lake Trout which can range to 8 pounds on average and 10-12 pounds on occasion. In these colder waters, the fish grow slowly but they are smart, wild and will put up a fight. The Arctic Char is the big fish here and they range in size to 15 pounds or large.

The Traveling here is in small groups and guided. There is an opportunity to enjoy self-guided trips, but for the most part, it is in small groups with a guide. The benefit is that it is less expensive than a private trip with a guide, though you can certainly book a fishing adventure that is exclusive to your party with full guide service. Guides are what make the adventure possible. They know the land, its secrets, and the fish. If you aim to experience fishing in the Arctic, then this is one of the best opportunities to do so.
The Lodge at Rapid Lake Lodge
The lodge is a stark contrast to the environment around it - a juxtaposition of sorts. Inside are the creature comforts you'd find at home, while outside is the rugged terrain and beautiful sweeping landscape that is almost untouched. It is in that landscape that some of the best fishing in the world occurs.

Guests are lodged in private rooms and fed gourmet food. There is high-speed Internet and Wi-Fi available. Expect comfortable rooms, social opportunities, and outstanding food.
Featured Video of Rapid Lake Lodge
---
Popular Alaska Fishing Destinations
You may also be interested in