Would you like to contact to check availability or learn more?
Fill out the info below and someone from will get back to you.
Email Sent
Ravenscroft Lodge
35 Reviews
-
TripAdvisor® Traveler Rating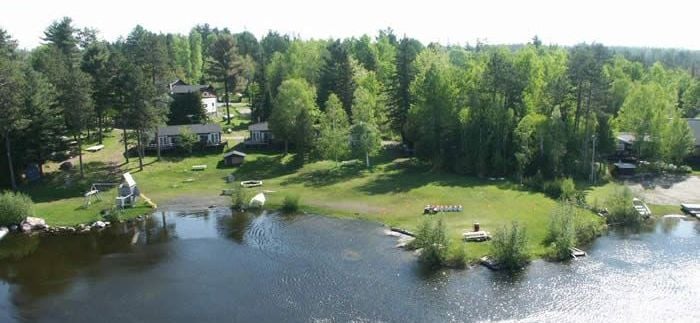 Select closest city to view driving distance:
Approximate Cost:

6 - 7 Days:

$750 to $1,000 Per Person

4 - 5 Days:

$500 to $750 Per Person

2 - 3 Days:

$250 to $500 Per Person

Access:

Drive In Camp
Ravenscroft Lodge is open year round. The lodge sits on a beautiful spot and offers drive-in or fly-in fishing and adventures. The lodge sits between Temagami and North Bay on Highway 11. It is an easy and beautiful four-hour drive from Toronto. The main lodge is beautiful and offers a quaint rustic charm.


Guests stay in housekeeping cabins with one bedroom, two bedrooms, or three bedrooms floor plans. Expect a comfortable stay in a warm well-equipped cabins. Each cabin features electric heat, hot and cold running water, a fireplace in the one-and two-bedroom cabins. There is a full kitchen with everything you need to make a meal, and the lodge supplies linens. All guests have to bring are towels, dish towels, and wash clothes. Expect nice, comfortable cabins with access to some great fishing.

Fishing with Ravenscroft Lodge
Jumping Caribou Lake is home to nice, big Walleye, Lake Trout, Northern Pike, and Smallmouth Bass, and Whitefish. Expect to find plenty of mid-sized Walleye, with opportunities for fish over 24 inches. The many weedy patches and large number of smaller fish make this a prime spot for monster-sized Northern Pike. Expect plenty of opportunities for Northern Pike over 24 inch mark. The Whitefish are thick and range from ten inches to 1.5 feet in length.


Jumping Caribou Lake runs to 180 feet deep and offers a changing environment for fishing. There are plenty of small islands and a ragged shore with quiet bays, inlets and sunken structures that make a prime fishing habitat.

Fishing at Ravencroft Lodge is an all year affair. Even in the dead of winter, there is ice fishing. In fact, winter offers both snowshoeing and snowmobiling as well.


If you want adventure all year long, Ravencroft Lodge is the place to visit

---
Popular Alaska Fishing Destinations
TripAdvisor® Traveler Rating
TripAdvisor® Traveler Reviews
Great Ice Fishing getaway
Reviewed By
107sonyaa
on February 17, 2022
Great ice fishing getaway! Carl and Chris took great care of us. The huts were well set up and ready to go. We stayed in a well equipped motel unit and it was awesome. And we caught fish! Don?t...
Ravenscroft Lodge
Reviewed By
Rahellecohoe
on July 29, 2020
We stay here yearly for a week in the summer. With new owners it makes a difference. The cabins are comfortable, hot showers and lots of space. Great bon fires at night and lots of fishing! Carol...
Returned after 15 years , new owners
Reviewed By
Froddle D
on June 29, 2019
I had a wonderful trip back to Ravenscroft Lodge, the cottage I stayed in was very clean and comfortable. The new owners were very nice, and attentive to my needs. There is a lot of work going on at...

2 Helpful Votes
You may also be interested in