Would you like to contact to check availability or learn more?
Fill out the info below and someone from will get back to you.
Email Sent
Red Cedar Lake Camp
27 Reviews
-
TripAdvisor® Traveler Rating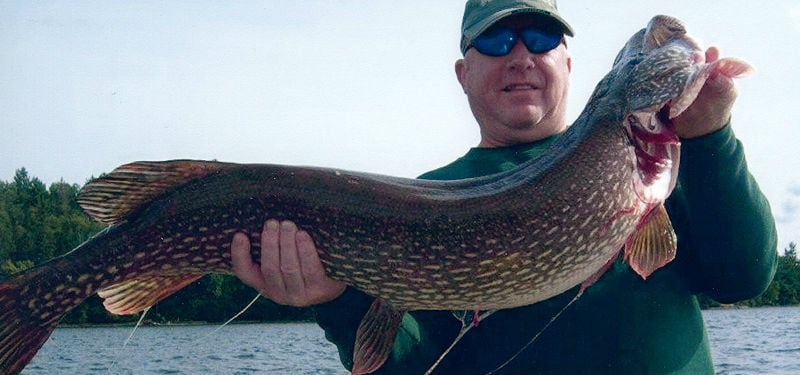 Select closest city to view driving distance:
Approximate Cost:

6 - 7 Days:

$250 to $500 Per Person

4 - 5 Days:

$250 to $500 Per Person

2 - 3 Days:

$100 to $250 Per Person

Access:

Drive In Camp
Red Cedar Lake Camp sits right off Route 64 in Marten River, Ontario. Guests of Red Cedar Lodge have the option of staying in the main lodge or any of the 12 guest cabins. On-site facilities include a family room with large screen TV and a pool table. The on-site restaurant features weekend specials such as all you can eat fish and chips on Friday night.
Fishing with Red Cedar Lodge
This is Walleye country, and fishermen should expect plenty of action from the local waterways. The lodge sits on the shores of Red Cedar Lake and adjacent to Loon Bay, which is rich in Walleye, Trout, Small Mouth Bass, and Northern Pike. The folks at Red Cedar Lodge understand how to fish these waters. These are deep lakes, and Red Cedar Lake has a max depth of about 114 feet.

The camp offers guided and self-guided fishing trips. You have access to 14 foot Naden aluminum fishing boats with 9.8 HP 4-stroke motors or 15 HP two-stroke motors. Guides have a deep knowledge of the lake and are available for half and full day fishing trips. If fishing for Walleye expect to catch between 5-10 Walleye per day. Some days you may land as many as 20 or more fish.
The Lake and the Fish
Red Cedar Lake offers over 83 miles of shoreline and 6000 acres of open water. It is easy to make your way from Red Cedar Lake to Loon Bay and back to some of the quieter waters away from the public lakes. Throughout the waterways, you should encounter Walleye trout upwards of 25 inches in length. There are also Norther Pike with their huge mouths full of razor sharp teeth. Northern Pike is not a difficult fish to catch if you understand their ways. They are lurking predators that sit and wait for a meal to pass by their mouth. If hungry, they will strike most any kind of fly, but they are fond of small mammals. A good tip is to use a dry fly in a mouse pattern. They also like to perch in the river weeds where smaller fish will seek shelter and become food for the pike.

Also around the lake you will find smallmouth bass tucked into the weedy narrows and bays. This is prime habitat for smallmouth bass, and bass fishermen will not be disappointed in the selection and population of smallmouth bass around the area.

Overall, expect a comfortable stay in a well-built cabin or at the main lodge. Your hosts, Scott and Sheri, are warm and hospitable.
---
Popular Alaska Fishing Destinations
TripAdvisor® Traveler Rating
TripAdvisor® Traveler Reviews
Friendly hosts, clean cottage, scenic lake
Reviewed By
mikebY5739DN
on June 21, 2022
My brother and I enjoyed five full days at Red Cedar Lake Camp. Hosts Sherry and Scott were super friendly and helpful. Our cook, Pete, served up delicious home-cooked meals (breakfasts with bacon or...
One of the Best Vacations Ever
Reviewed By
dbaizel
on June 19, 2022
In the age of inflation, where 4 & 5 are normal, when one finds a truly exceptional place to visit, it is disappointing that one cannot give a 6 or 7 out of 5. Sheri and Scott run a great camp...
Great Fishing Camp
Reviewed By
Sharon R
on October 3, 2016
Great Fishing! We went for a weekend and had a cabin that faced the lake. The cabin was fully equipped with dishes, utensils and pots and pans. The cabin was clean and so were the bed linens. The...
You may also be interested in