Would you like to contact to check availability or learn more?
Fill out the info below and someone from will get back to you.
Email Sent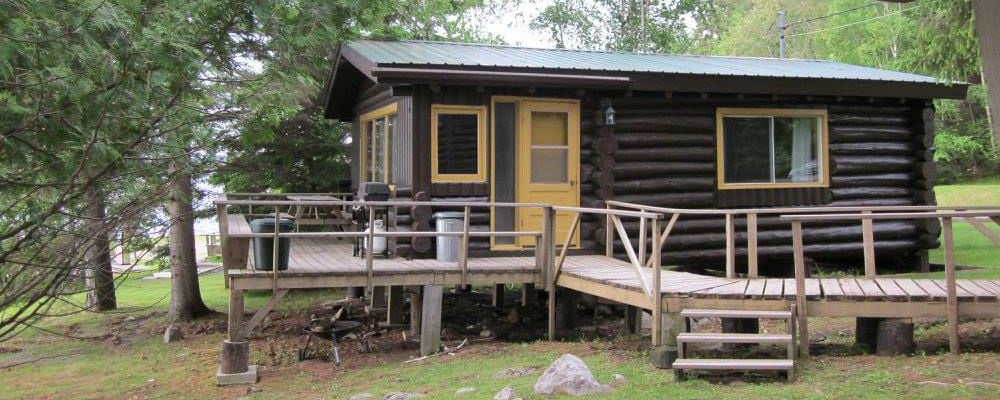 Select closest city to view driving distance:
Approximate Cost:

6 - 7 Days:

$750 to $1,000 Per Person

2 - 3 Days:

$500 to $750 Per Person

Access:

Drive In Camp
Ross's Camp sits along the Clearwater-Pipestone Chain of Lakes. You can find Ross's Camp, not far from International Falls and just off of Highway 615. The Lodge is approximately 55 miles from International Falls, Minnesota making this an easy camp to reach from most areas in the U.S.

Guests are housed in a series of 12 log cottages. Cottages offer a variety of bedrooms that range from 1-4. Each cottage has a three piece bathroom, ceiling fans, and a thermostatically controlled heating system. Expect to find towels, linens, and fully equipped kitchens with all the dishes, pots, and pans, etc. The private decks face the water and have a BBQ and picnic table. Overall, expect a comfortable, pleasant stay.
Fishing with Ross's Camp
The Clearwater-Pipestone Chain of Lakes includes 11 lakes with different opportunities. Most of the lakes feature clear water and varying aquatic terrains. Some of the lakes have a stained tint to them, and those require a different approach to fishing. Fishing is guided or unguided, but with such a vast set of waterways, a guide is probably the best option.

Fishing is done from 16-foot boats that feature swivel pedestal seats, rod storage, and a live well. The boats are powered by a 4-stroke 40 HP engines have an electric start making it easy to cover territory.

Guests have the option of targeting Northern Pike, Muskie, Walleye, Lake Trout, and Smallmouth Bass. The deeper lakes offer outstanding Northern Pike fishing. Some lakes have a specialty such as Pipestone Lake, which is home to outstanding year-round Lake Trout fishing.

The lake structures offer unique fishing experiences. Each lake is different and offers something unique for fishing. Expect to find deep lakes with hidden bays and underwater structures like logs and reefs. The shore areas offer weedy patches which are where you are likely to find the huge Northern Pike. The mid-lake area offers good fishing for Smallmouth Bass and Lake Trout. Poke around in the corners and you will find something, maybe even a trophy.
---
Popular Alaska Fishing Destinations
You may also be interested in