Rusty Meyers Fly In Fishing
Would you like to contact to check availability or learn more?
Fill out the info below and someone from will get back to you.
Email Sent
Rusty Meyers Fly In Fishing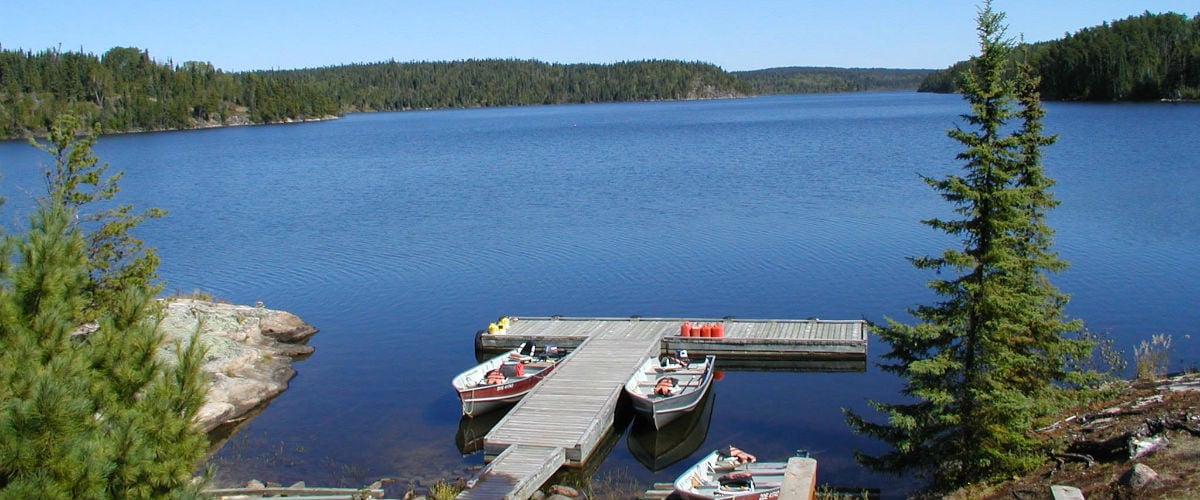 Select closest city to view driving distance:
Approximate Cost:

6 - 7 Days:

$1,000 to $1,500 Per Person

Access:

Fly In Camp
Rusty Myers Fly-In Fishing is seven minutes from International Falls and they offer fly-in fishing to lakes that are only accessible by float plane. What that means for fishermen is outstanding fishing without the crowds and populations of fish that are big. If you are looking for trophy Walleye or Northern Pike, this is the place to go.
Lodging with Rusty Myers Fly-In Fishing
Expect a float plane ride between 155 and 240 air miles from the Fort Frances base. Guests have the option of choosing between 10 outpost camps. This is a fishing adventure for the DIY kind of person. It is just you, the wilderness, and all the fishing you could want.

Cabins are comfortable and each offers three bedrooms, a modern kitchen that is fully equipped with stove, oven, refrigerator and even a freezer. There is hot and cold running water for cooking and showers, Lighting is via propane. There is a screened in porch, BBQ, and even propane powered deep fryers... Walleye is most excellent when deep fried. Expect clean and comfortable accommodations with peace, quiet and privacy. Even the pantry is fully stocked.
Fishing with Rusty Myers Fly-In Fishing
Expect big fat Walleye and long lean Northern Pike. These remote lakes see only occasional action and the fish grow big. If your aim is to find trophy-sized fish with plenty of spunk, fight, and tenacity then this is one of the best opportunities to make that happen. For fishing supplies, the lodge suggests two rods. A light action for Walleye with 10-pound line and a medium action rod for Northern Pike with 15-pound line. If you do not want to deal with bringing worms or live bait across the border then let the lodge know so they can provide that for you. It is your responsibility to bring all of your own fishing gear and a life jacket that is Canadian approved.

The fishing here is an adventure but not hard work. While you are on your own to fish from each outpost, the lodge makes it easy to make that happen. Plus, the fish are numerous so these lakes make an outstanding destination for fishing.

Some of the outposts work well for corporate groups, others are more geared towards families or small groups of fishing buddies. Expect that the cabins will be clean, stocked, and comfortable and the fishing fairly easy, even for Trophy Walleye or Northern Pike.
---
Popular Alaska Fishing Destinations
You may also be interested in