Would you like to contact to check availability or learn more?
Fill out the info below and someone from will get back to you.
Email Sent
Sandy Beach Lodge
6 Reviews
-
TripAdvisor® Traveler Rating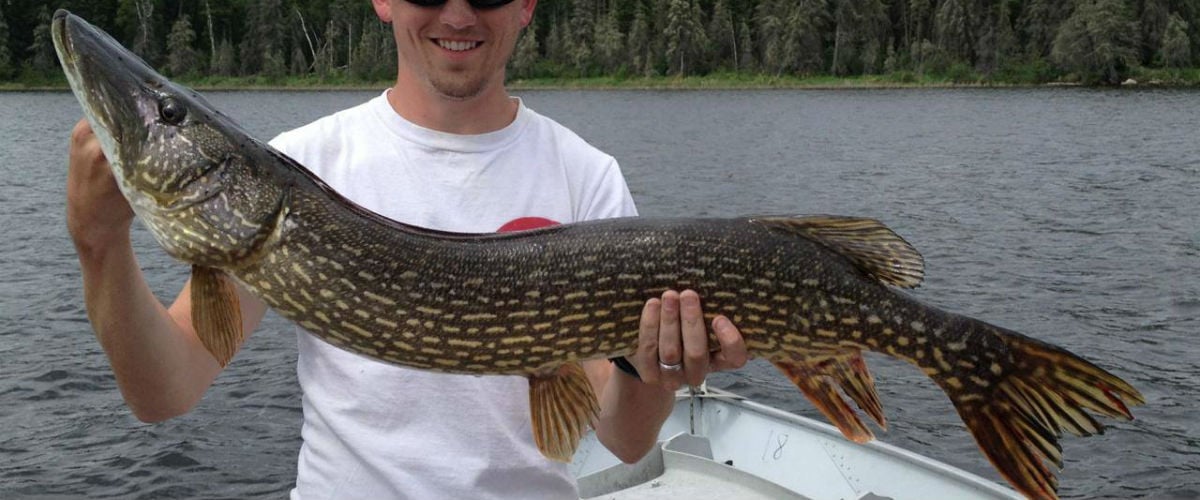 Select closest city to view driving distance:
Approximate Cost:

6 - 7 Days:

$1,000 to $1,500 Per Person

4 - 5 Days:

$1,000 to $1,500 Per Person

2 - 3 Days:

$750 to $1,000 Per Person

Access:

Drive In Camp

Fly In Camp
The Sandy Beach Lodge sits near Red Lake and is accessible by float plane and is located on Trout Lake which is part of the Trout Lake Conservation Reserve. This is a good area for big Walleye and big Northern Pike. This is a catch and release lake and that means big fish. The lodge is about 5.5-hours from International Falls and Winnipeg by car, making it very accessible from everywhere.
Lodging with Sandy Beach Lodge
Guests stay in clean modern cabins that hold 2-8 guests. There is electricity available 24-7, three piece bathrooms, hot water for showers, and very comfortable beds. Cabins also feature daily maid service. The main lodge is where dining takes place and makes a great place to swap fish stories. The restaurant serves breakfast and lunch and guests enjoy the benefits of a shore lunch. There are games, pool, and a small meeting space also available.
Fishing with Sandy Beach Lodge
Guests fish from 18-foot Lund boats with 20 plus HP motors. Boats are equipped with padded, swivel seats and fishing floors. There is an optional catch and release vibe here with the expectation that people will to turn the big fish loose. Expect opportunities to battle big fish. Walleye over 18.5 inches and big Northen Pike at 25.5 plus inches.

The lake is big measuring 25 miles in length and features hundreds of little islands. Most guests enjoy fishing the inlet or the narrows between islands. Guests can also access Otter Lake, Mud Lake, and Little Trout Lake. You have access to over 100,000 acres of fishable waters. The lodge has a tackle shop for your convenience and they keep it stocked with Lures that work well on these lakes.

Overall, the fishing here is great with plenty of opportunities to battle big fish. They also offer hunting for moose and bear. The big benefit is that the area is accessible only by boat or plane and for hunters they can take you to places where few people ever get to, to hunt. Both hunting and fishing expeditions can be guided or unguided. If you want the big game or trophy fish, a guide is useful. the ratio of guides to fishermen is 1:2 ensuring that each guest has plenty of personal attention.
Featured Video of Sandy Beach Lodge
---
Popular Alaska Fishing Destinations
TripAdvisor® Traveler Rating
TripAdvisor® Traveler Reviews
You may also be interested in