Would you like to contact to check availability or learn more?
Fill out the info below and someone from will get back to you.
Email Sent
Sleepy Dog Cabins
24 Reviews
-
TripAdvisor® Traveler Rating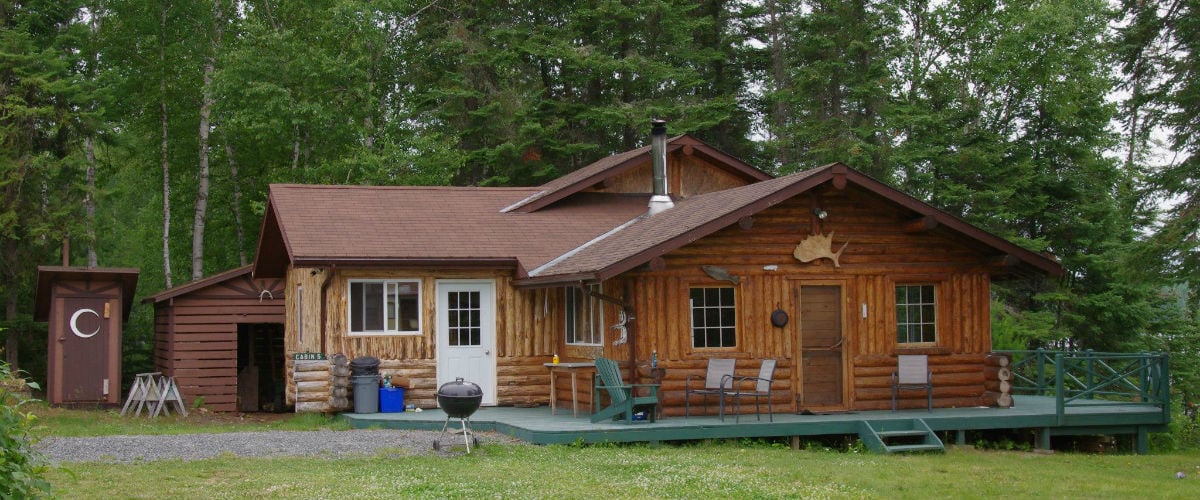 Select closest city to view driving distance:
Approximate Cost:

6 - 7 Days:

$750 to $1,000 Per Person

Access:

Drive In Camp
Sleepy Dog Cabins sits on the shores of Wabaskang Lake and offers some of the best Walleye fishing in the area. This is a fishing haven with plenty of adventure. Located near Perrault Falls off of Highway 105, Sleepy Dog Cabins is easy to find and an easy four-hour drive from International Falls, Minneapolis.

The lodge offers six cabins for guest use. The cabins are well-equipped and offer modern conveniences with plenty of comforts. Cabins range in size from single bedroom to three bedrooms and sleep between 2 - 10 guests. There is a couples cabin that makes an excellent romantic stay.
Fishing with Sleepy Dog Cabins
Wabaskang Lake is part of the Cedar River Watershed and offers excellent fishing for Walleye, Northern Pike, Smallmouth Bass, Lake Trout, Large Perch, and Whitefish. The lake has an average depth of about 20 feet and makes for some excellent Walleye Fishing. The shores are prime areas from which to target both Walleye and Northern Pike. The best time to fish Northern pike is from mid-August through the first or second week of September. If you love to reel in Jumbo Perch, one after the other, then the best time to fish is from May-June. Smallmouth Bass weigh in from 3-6 pounds and are becoming more established. The Lodge asks for a volunteer catch-and-release fishing program for trophy sized fish. The local area and community continue to improve the watershed so that fishing remains strong. Their efforts have paid off in better spawns and bigger fish.

Boat rentals run $120/day or $800 per week. The lodge rents 17.5 foot Lund boats with 40 hp motors. Guests are welcome to bring their boats, and the lodge may supply gasoline and minnows.

Overall, the fishing here is good. The lake offers plenty of different fishing habitats that offer outstanding fishing for all kinds of fishermen. This is a lodge that is ideal for families, groups, business groups, and even weddings.
---
Popular Alaska Fishing Destinations
TripAdvisor® Traveler Rating
TripAdvisor® Traveler Reviews
I got to go twice this summer!
Reviewed By
Jay W
on September 21, 2022
This is a fishing camp/campground. In July we were in cabin 4 down by the lake shore. These cabins are fully equipped and are the best looking cabins I have stayed in up here in Canada.Tom and...
Excellent, best place we have ever been in Canada
Reviewed By
Cindy B
on July 24, 2018
Cabins are great, locations are perfect! Tom and Margaret are the owners and hosts, they can not be beat for service, convenience, and just all around great people. Pizza night every Wednesday is a...
Is this heaven no but very close
Reviewed By
Margie H
on September 26, 2017
This last week was our family,s third stay at Sleepy Dog cabins on lake Wabaskang. We have stayed in over 20 different resorts in Canada none have met our expectations until we found Sleepy Dog...
You may also be interested in