Would you like to contact to check availability or learn more?
Fill out the info below and someone from will get back to you.
Email Sent
Sydney Lake Lodge
12 Reviews
-
TripAdvisor® Traveler Rating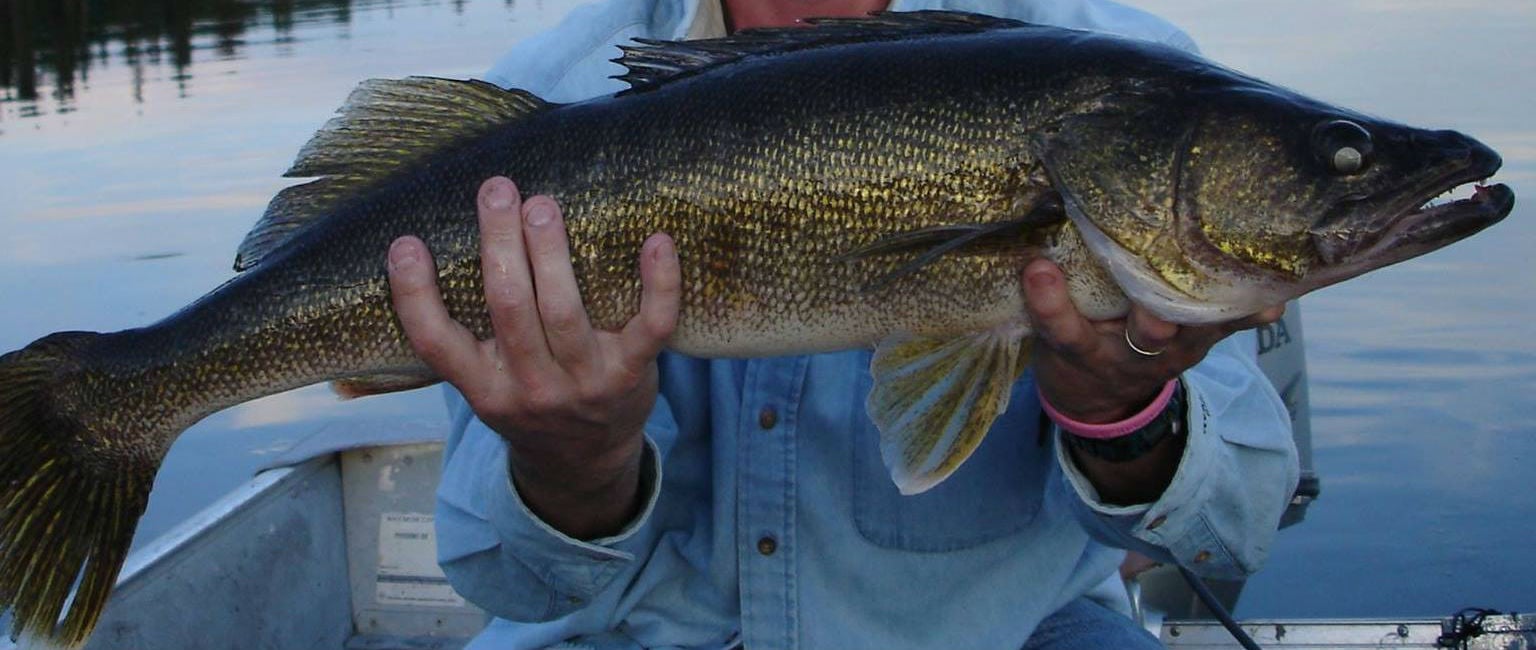 Select closest city to view driving distance:
Approximate Cost:

6 - 7 Days:

$1,500 to $2,000 Per Person

4 - 5 Days:

$1,000 to $1,500 Per Person

2 - 3 Days:

$1,000 to $1,500 Per Person

Access:

Fly In Camp
Located about 130 miles northeast from Winnipeg in Ontario, Sydney Lake Lodge is a fly-in only fishing destination specializing in Northern Pike, Walleye, and Lake Trout opportunities offered on two amazing remote lakes. The lodge offers 15 and 20 hp motors on 16 foot Lund boats with all gas included as well as a conservation fishing license (your flight into and out of the lodge are also included in the price). The central fishing lodge is a two-story log cabin wonder, which is great for a game of ping-pong, foosball, or a cold beverage with a side of "fish story" from the day's events. There is also a gazebo located on each side of the island in case you just can't get enough of the great outdoors offered at Sydney Lake Lodge.
Fly-in Fishing As It Should Be…All About the Walleye
Walleye are the sought after fish of most who go on a Canadian fishing trip, both for the challenge of landing them as well as for the tasty reward. At Sydney Lake Lodge, the fight is said to be better and harder than most places and the amount of walleye caught in a day can easily be 1-2 dozen and that range can extend to more than 50 on a good day. That said, the average size caught here is 2 ½ pounds, which is much larger than what you'd likely see in a standard drive-in camp. The shallows and deep pools of the lakes here also provide a full season of good walleye action instead of just during the spawn run in late June and early July. There are trophy Northern Pike and Lake Trout as well that can be caught here and are not too be taken lightly. These waters are teeming with them and if that is the fight you seek as an angler you won't be disappointed.
Accommodations and Dining
The camp has 7 guest cabins that sleep 4-10 with no more than 2 sets of bunk beds per cabin, so comfort is a first priority here. Linens, blankets, and pillows are provided. The camp offers an array of amenities as well including, but not limited to: fresh running water, free ice, and a camp store with pop, beer, and some tackle as well. These are "Housekeeping" cabins, meaning the guests bring their own food to prepare. That said, the kitchens are fully equipped and there is a gas BBQ at each cabin as well. A hot shower is provided in most of the cabins (a camp shower unit is also available) and every cabin is equipped with a wood pellet stove. As an added bonus, each cabin also contains a shore lunch kit if you've had a good morning on the lake and can't wait to cook up some delicious fresh caught walleye. Electricity is 24 hours provided by a generator. An array of fishing packages and group rates so be sure to add Sydney Lake Lodge to your map of Canadian fishing trip destinations.
Featured Video of Sydney Lake Lodge
---
Popular Alaska Fishing Destinations
TripAdvisor® Traveler Rating
TripAdvisor® Traveler Reviews
Some Good, Some not so good
Reviewed By
ord737fo
on September 8, 2022
First the good...... The fishing was terrific. My son got a 37 inche Pike which was the big fish on our 4 day trip. We fished with Justin on every day. We caught shore lunch walleyes at will. I...
August Vacation
Reviewed By
Eldon V
on August 25, 2019
Just got back from a 4 day vacation. Camp was nice. Scott meeting you at the dock and taking care of the boat as you came and went was a real plus. Fishing with Justin one morning was nice, helped me...
Walleye, Walleye, Walleye
Reviewed By
Mark S
on February 12, 2019
Owners continue to host fisherman from all over the country to an extraordinary fishing experience in waters that continue to offer world class Walleye, Northern Pike, Lake Trout and the occasional...
You may also be interested in