Would you like to contact to check availability or learn more?
Fill out the info below and someone from will get back to you.
Email Sent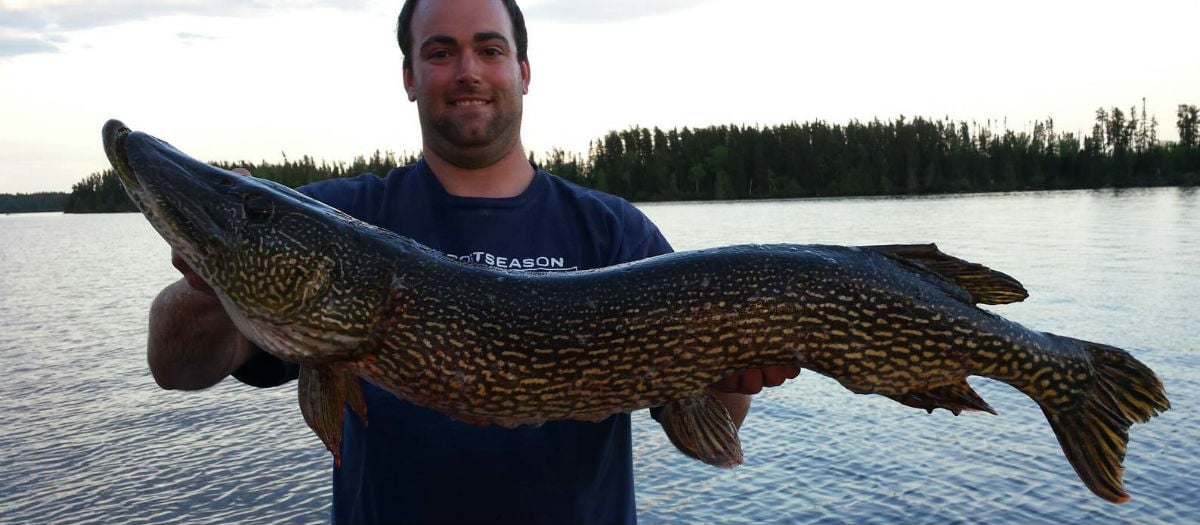 Select closest city to view driving distance:
Approximate Cost:

6 - 7 Days:

$1,000 to $1,500 Per Person

4 - 5 Days:

$1,000 to $1,500 Per Person

Access:

Fly In Camp
Thunderhook Fly-In's take you on fishing adventures in two fantastic locations. The first is inside Wabakimi Wilderness Provincial Park and lodge fishing from Smoothrock Camp along the shores of Smoothrock Lake.


At either Location, guests are housed in cabins that offer cozy and warm sleeping and living amenities. Below we explore the best of both situations with an overview of fishing.

The Thunderhook Fly-In Adventure
Start with a choice of six cabins that sit in remote locations. Shab Island offers three cabins spaced far apart. One sleeps six people, the other, eight, and the last one sleeps ten. The other three locations are Almos Bay where the cabin sleeps ten, Funger Lake, also sleeps ten, and Moonshine Lake which holds ten people too.

•Almos Bay — Excellent for Walleye and Northern Pike, with nice sized Lake Trout too.
•Funger Lake — Perfect for Walleye with opportunities for large Northern Pike, and good sized Lake Trout.
•Moonshine Lake — Good Walleye and Northern Pike Fishing.
•Shab South — Good for Walleye, Northern Pike, and Brook Trout
•Shab Island Upper — Excellent Walleye, Northern Pike, and Brook Trout.
•Shab Island Lower — Excellent Northern Pike, Walleye, and Brook Trout.

All of these locations are remote and offer easy access to outstanding fishing locations.

Smoothrock Camp Adventure
The Smoothrock Camp has 11 cabins that offer many different amenities. Expect good sized units with kitchens and linens. The lake offers 24,000 acres of prime fishing. Guides are available as needed and with such a large lake guides are helpful.


This is prime country for top Walleye Fishing. Hidden amid the weedy patches you will find those monster Northern Pike patiently waiting for a meal to swim near. You can temp these beasts to strike at a nice dry pattern fly or a silver lure with a weed guard.

The lake offers many different types of fishing structures so finding the best fishing spot is not difficult. If you have come to target the trophy Walleye or Trophy Northern Pike, use a guide. It's a big lake and your odds of finding a rod-bending fish improves with a guide. The Walleye here are plentiful


Overall, Thunderhook Fly-In's offers their guests a lot of value and opportunities for outstanding fishing. The remote cabins are perfect for families, groups, and business groups who want to enjoy the rugged outdoors and wilderness adventures for which Northern Ontario is famous.

Featured Video of Thunderhook Fly-Ins
---
Popular Alaska Fishing Destinations
You may also be interested in