Would you like to contact to check availability or learn more?
Fill out the info below and someone from will get back to you.
Email Sent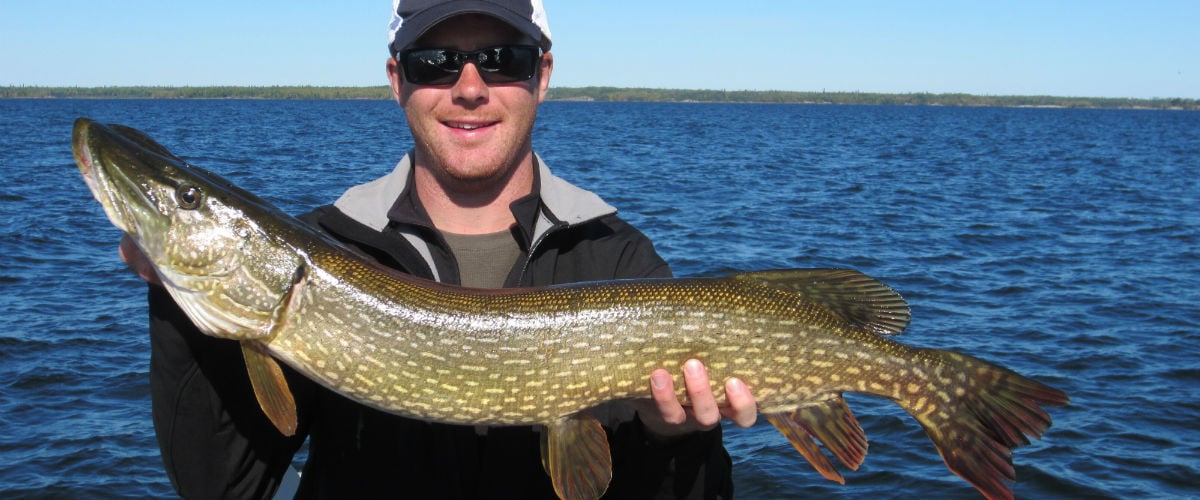 Select closest city to view driving distance:
Approximate Cost:

6 - 7 Days:

$1,000 to $1,500 Per Person

4 - 5 Days:

$1,000 to $1,500 Per Person

2 - 3 Days:

$1,000 to $1,500 Per Person

Access:

Drive In Camp

Fly In Camp
Walsten Outposts is located in Kenora, Ontario and about 2.5 hours from International Falls and two hours from Winnipeg. This is a place to come to when you want to enjoy remote, wilderness fishing at its best. Walsten Outposts has cabins on about nine lakes and their expeditions include year-round activities for fishermen and hunters.
Walsten Outposts — Let the Fishing Adventure Begin
The cabins are more like small houses. Expect large accommodations for most units. For fishing expect also to find outstanding Walleye fishing with ample opportunities for trophy Northern Pike. Other fishing species include Lake Trout, which can weigh as much as 20 pounds. Some lakes offer outstanding Smallmouth Bass fishing too. What is important for guests to do before booking their fishing trip is to explore the long list of lakes available and the fish that each lake holds. That allows you to pick the lake that offers all of the fish you want to target. The Walleye are available everywhere.

Walsten Outposts services lakes that are in the Ontario Canada's Trophy Waters Conservation Area. This is the top fishing spot in all of Canada. It features nine remote lakes. The top fishing species include Walleye, Northern Pike, Lake Trout, and Smallmouth Bass.

You also have the choice of fly-in fishing trips or drive-in fishing trips. The benefit of a fly-in Fishing trip is that the lakes are usually fished less often and that means bigger fish, more fish, and the privacy to have a great time.
Fishing with Walsten Outposts
The lakes here are catch and release only. That means that you have access to trophy-sized fish more often than not. What fisherman does not like the idea of that?

The best time for Walleye is usually as soon as the season opens until mid to late June. Once the lake warms up the fish tend to move to the mid-depth level where the water is at an ideal temperature for hunting. Early in the season, the shallows along the banks work well because shallow water warms up quickly. Fish are cold-blooded and they naturally seek the water that keeps their body at the right temperature for hunting.

For Northern Pike, the banks where you find large patches of water weeds is a good place to find the trophy Pike. Their large mouth holds more than 700 teeth and they hunt by lurking. Be sure to include a few steel leaders and some weed guards for lures. A dry fly works nicely on them too.

However you roll, the fishing with Walsten Outposts is exactly what you need. Expect a well run show with a ton of top-tier fishing.
Featured Video of Walsten Outposts
---
Popular Alaska Fishing Destinations
You may also be interested in