Would you like to contact to check availability or learn more?
Fill out the info below and someone from will get back to you.
Email Sent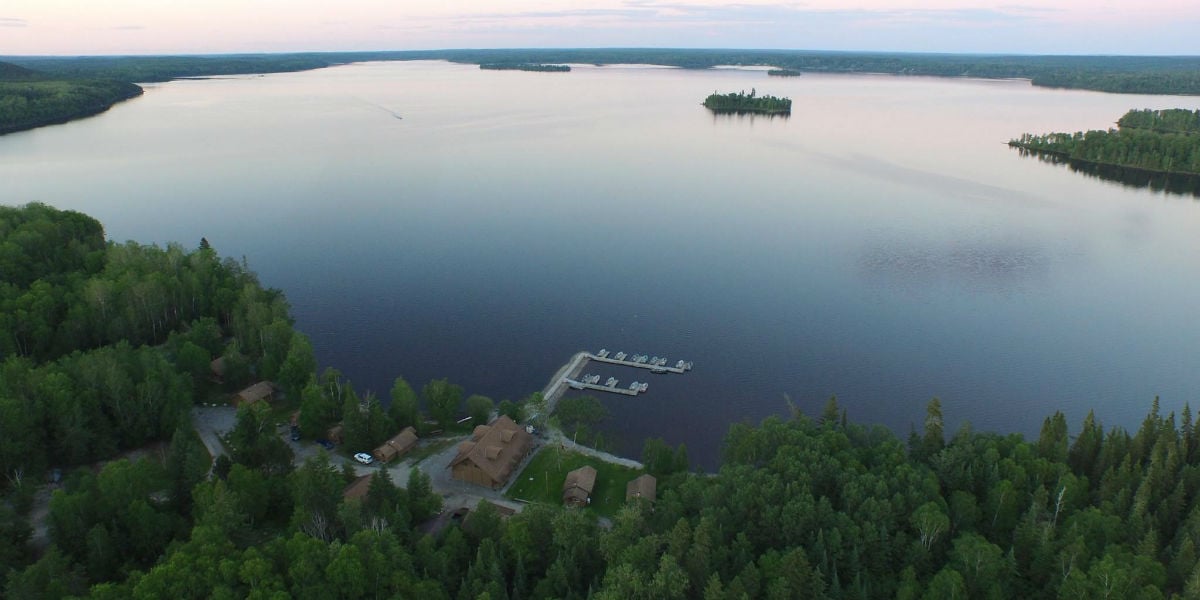 Select closest city to view driving distance:
Approximate Cost:

6 - 7 Days:

$500 to $750 Per Person

Access:

Drive In Camp
Wenasaga Lodge is located just eight miles from Ear Falls, Ontario and is north of the Minnesota border. The lodge is easy to find and is accessible by car. The lodge sits along the beautiful shores of Lake Wenasaga, which is a haven for Walleye and Northern Pike fishing.

The lodge is made up of a series of log cabin cottages. The Cottages feature full kitchens with everything you need to feel at home, private bathrooms, and large screened in porches. Every cottage has its own outdoor picnic spot complete with table, charcoal grill, and seating. The cabins come with bedding and towels with a towel change scheduled twice per week. Some cottages are designed to hold groups of 7-9 guests. Overall, expect a comfortable stay in a well-equipped cottage on a lake full of fish just waiting for you.
Fishing on Wenasaga Lake
The primary fish on Wenasaga Lake are Walleye and Northern Pike. The lake offers about 34 miles of rugged shoreline, a waterfall and a short river. Lake Wenasaga is a Walleye spawning lake, so the fish population here is quite large. The waterfall is where the Walleye fishery begins, and the lake drains by a series of rapids. The turbulent water around both the waterfall and the spill zones provides oxygen rich habitat for aquatic insects that in turn feed the fish. This is one of the reasons that the Walleye here are large, and with such a large population of Walleye, the Northern Pike grow monstrous too.
What to Expect Fishing Wise
The lake is such a haven for fishing that guides are not needed. The lodge provides maps of the lake with the best fishing spots marked so that fishermen have no problem finding the perfect fishing hole. You are provided a boat and motor, and the lodge focuses on providing the best equipment for your adventure. The surrounding area is full of lakes, and the lodge has boats moored at various lakes so that you can access remote fisheries that offer Walleye, Northern Pike and Lake Trout. Guests fish from 16 foot Lund boats that are powered by 15 HP motors. You enjoy the comfort of swivel pedestal seats, and the gas and minnows are free. You MUST bring your own life Jacket, tackle, and gear for fishing. Boats come equipped with landing nets, and bait buckets.

Overall, expect to be taken care of here at Wenasaga Lodge. In addition to fishing, the lodge offers bear hunting trips and fly-in fishing trips. Fly-in fishing occurs at Jubilee Lake and Slate Lake and features lakefront well-equipped cabins.
---
Popular Alaska Fishing Destinations
You may also be interested in