Would you like to contact to check availability or learn more?
Fill out the info below and someone from will get back to you.
Email Sent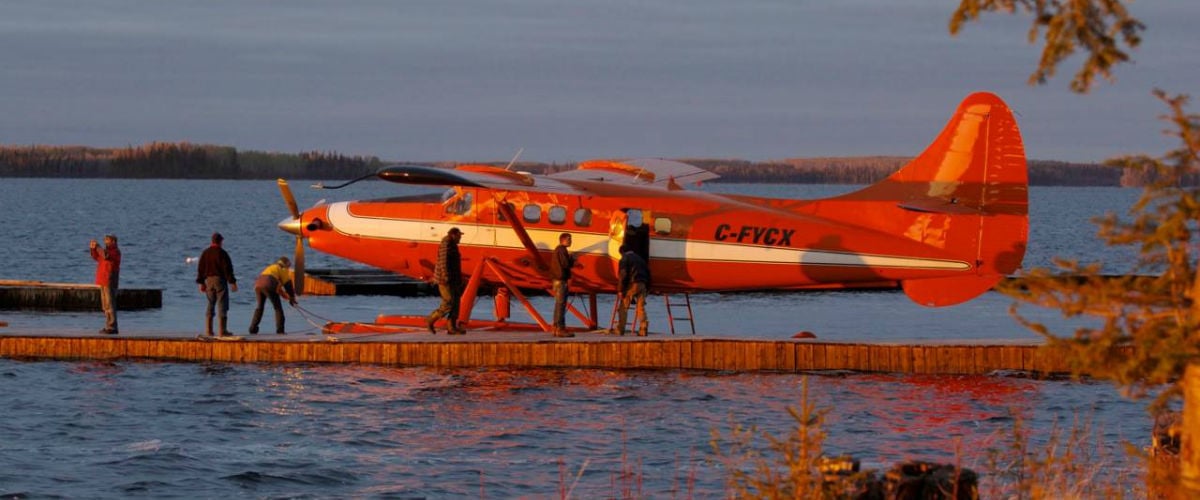 Select closest city to view driving distance:
Approximate Cost:

6 - 7 Days:

$1,500 to $2,000 Per Person

4 - 5 Days:

$1,000 to $1,500 Per Person

Access:

Fly In Camp
Wilderness North sits in Thunder Bay and is a conglomerate of lodges and outposts that offer guests a wonderful gateway into the Canadian wilderness. This is a series of lodges and outpost cabins that focuses on guest experience both for wilderness adventures and fishing.
Lodging with Wilderness North
The lodge list includes:

Makokibatan Lodge— Sits along the Albany River and offers Trophy Walleye, Brook Trout, and more. The Miminisk Lodge is found along the shores of Lake Makokibatan and features 18 miles of excellent fishing. Guests stay in one of the six full-service cabins.

Miminiska Lodge — The lodge sits along the shores of Miminisk a Lake Miminisk a Lake where the Albany Rivers widens. Guests stay in one of the A-Frame full-service cabins

Mojikit Channel Lodge — Offers immediate access to the Ogoki Reservoir and Mojikit Lake. Guests stay in one of the two cabins, both of which sleep 6-8 people and feature full kitchen, bathroom, sitting room, and a wood stove. It is a rustic cabin that offers modern convenience.

Striker's Point Lodge — Sits at the Eastern end of Whitewater Lake. The lodge is a series of five cabins with full bathrooms, sitting rooms, a wood stove. The lodge features a full dining room and gift shop. The Dock holds boats, canoes, and kayaks for wildlife viewing or for fishing.

Whitewater Lodge — The lodge sits along the shores of the Ogoki River towards the western end of Whitewater Lake and within the Wabakimi Provincial Park. The lodge is a series of full-service cabins with a main lodge building.

There are eight Outpost Cabins
Fishing with Wilderness North
A lot of people come to Ontario for the outstanding Walleye fishing. Many are pleasantly surprised by the outstanding fishing for species such as Brook Trout, and Northern Pike. The waters around the conglomerate of lodges that is Wilderness North are full of outstanding fish and many opportunities for trophy fishing. Expect to find nice Walleye, big fat Brook Trout, and 30 plus inch Northern Pike. Some of the lodges offer guides and they make a huge difference when it comes to trophy fishing and fly fishing adventures. Guests fish from Lund boats with padded swivel seats and Yamaha motors. You can also customize your trip to target specific fish or sign up for one of their packages for trophy, lunkers, monsters, etc.

Expect top fishing, good services and the ability to customize your adventure.
Featured Video of Wilderness North
---
Popular Alaska Fishing Destinations
You may also be interested in