Would you like to contact to check availability or learn more?
Fill out the info below and someone from will get back to you.
Email Sent
Wollaston Lake Lodge
28 Reviews
-
TripAdvisor® Traveler Rating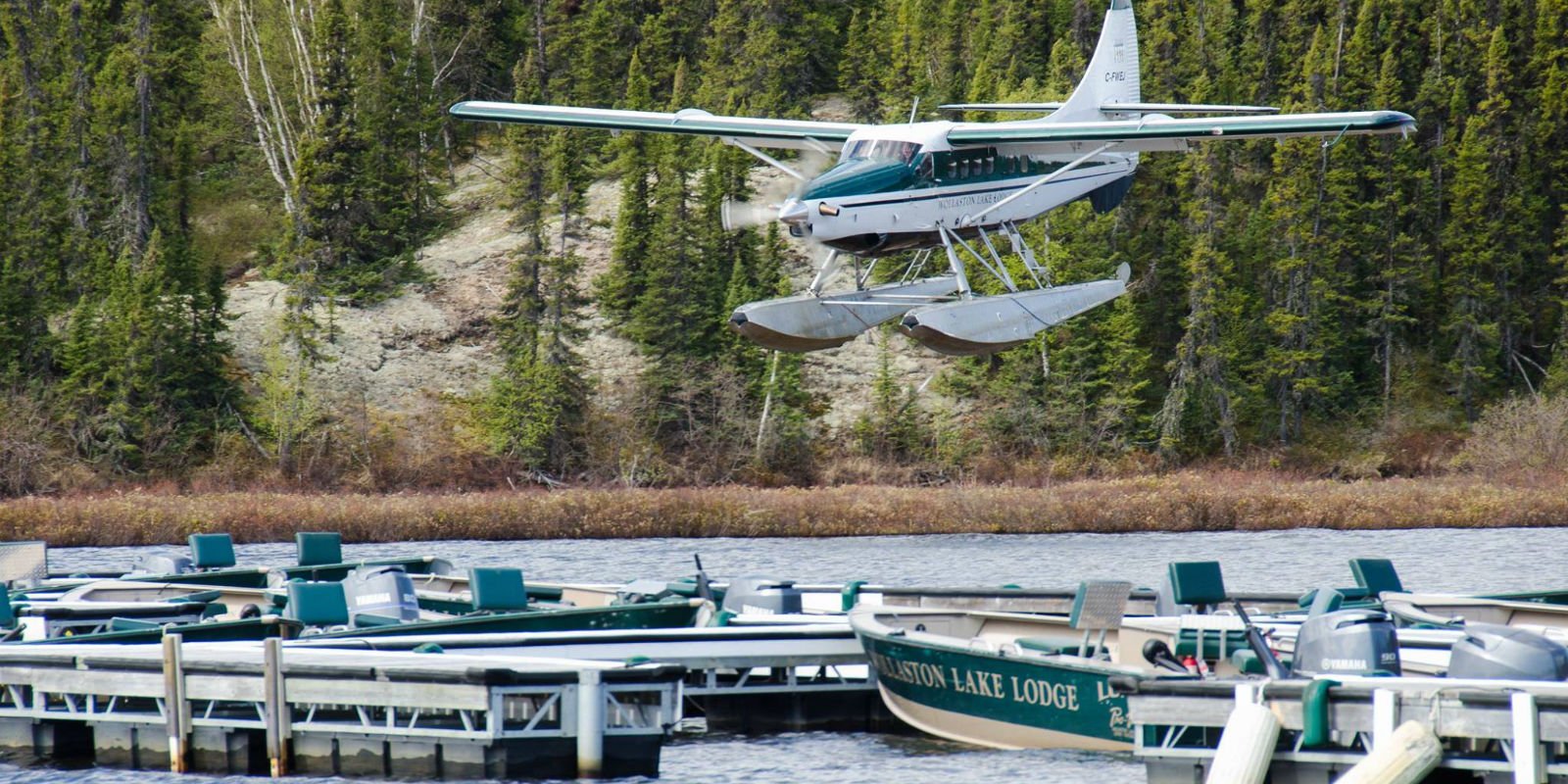 Select closest city to view driving distance:
Approximate Cost:

6 - 7 Days:

$5,000+ Per Person

4 - 5 Days:

$5,000+ Per Person

Access:

Fly In Camp
The Wollaston Lake sits 550 km Northeast of Prince Albert and about 110 miles south of the border with the North West Territories. This is a huge lake that stretches 110 miles in length and 45 miles in width, making it one of the largest lakes in all of North America. This is a dynamic lake with depths to 400 feet and an inflow of water from two major rivers. The lodge itself is large and offers access to trophy Northern Pike, big Lake Trout, Walleye, and Arctic Grayling. Guests primarily come here for the big Northern Pike and the huge population of big, fat Lake Trout. The Walleye and Grayling fishing are not bad either. Expect five-star luxury in addition to outstanding fishing.
Lodging with the Wollaston Lake Lodge
This is a five-star luxury lodge that features a massive ceiling that holds the dining room, upper and lower screened porch and a 270-degree panoramic view that shows off the lake, the northern lights, and those beautiful sunsets that guests love. This is large complex and the guest cabins are beautifully equipped. Expect large beds, bedrooms, three piece private baths, and sitting areas. There is a small refrigerator in each cabin and the staff delivers ice to your door. In the morning, just open the door and there is a thermos of hot, freshly brewed coffee.
Guests fish from 18-foot Wollaston Lake Lodge Edition Lund Pro-V boats with padded seats, flat floor, depth finder, and a 90 hp motor. The lake is big and you will need that power to get to the far reaches. This is a guided fishing lodge and offers some o
Featured Video of Wollaston Lake Lodge
---
Popular Alaska Fishing Destinations
TripAdvisor® Traveler Rating
TripAdvisor® Traveler Reviews
Fishing at Wollaston Lake Lodge is an experience for the Young and Old
Reviewed By
Richard M
on June 23, 2019
I took my grandson and I believe I spoiled him as far as the fishing expeience,food and friendliest atmosphere he has ever seen. He is 16 but its for all ages. The owner operators are there on the...
Coming Back for 6th Straight Year!
Reviewed By
ChrisFromPalmHarbor
on June 17, 2019
We've been coming up to Wollaston Lake Lodge since 2014. I look forward to the trip every year like I did Christmas when I as young. EVERYTHING at the lodge is first class. From the time your...
Six Stars! - Please Read!
Reviewed By
LuxeFamilyFun
on July 29, 2018
I'm not even sure where to start... In the last six weeks, I've reviewed the Ritz-Carlton Toyko, The Ritz-Carlton Kyoto, the Four Seasons Tokyo and the Four Seasons in Boston. These were the result...

1 Helpful Vote
You may also be interested in